Top Coarse Fishing Experiences in Wales
In this article writer, adventurer and passionate angler Will Millard takes a look at the many and varied coarse fishing opportunities available in Wales.
How lucky are we to live in Wales?
Honestly, forget the fish for one moment, just the stunning breadth and scale of the watery environments available is actually beyond belief. From historic crumbling docks to epic rivers, well-stocked commercials to quality canals, Wales has it all, and a lot of it will probably be less than an hour's drive from your doorstep.
My Grandad would probably roll in his grave to hear me say this, but, of all the places I've lived, I have never fished anywhere with such a wide mix of locally available coarse angling. I grew up in the Fens, way over in the far east of England, and, as much as we were nationally famous for the quality of our pike, rudd, and bream, it all began to feel a little one-paced and singular as I grew older. Yes, some fantastic commercial fisheries were developed in the Fens, but it wasn't until I moved here that I properly coarse fished moving water, or developed my tactics on commercials beyond 'one down the edge and a pub chuck to the island'. Today, all of my freshwater PB's are firmly and exclusively Welsh. I think that says it all.
The following list is by no means exclusive: I have not fished everywhere and there are bound to be some absolute crackers that I've missed out; but I have tried to look beyond the hugely popular 'carpy' commercials, just to show you what a fine spread of choice is out there for the coarse angler looking for a bit more of a mixed bag.
Why not spice up your own angling? Try a different venue or have a crack at a new species? You never really know what might be swimming around in some of the wilder venues listed below, or where your fishing might take you next!
Welsh coarse fishing rivers
The Wye
Where to start with this iconic river? Regularly voted Britain's most popular river, the Wye is a place I simply can't go a season without visiting. I was lucky enough to follow its course from source-to-sea for my BBC series on the river; portions of it are in Wales, some are in England, and the lower part even forms the border between the nations; but as angling guide Lyn Cobley famously quipped during our filming: "the Wye is a Welsh river that took one look at England and rushed back over the border!"
I regularly fish the lower regions around Monmouth for barbel on the Glamorgan Anglers Club ticket, using standard feeder tactics to bag fish up towards that golden double-figure mark; but I've also used the Passport Scheme with The Wye and Usk Foundation to fish other stretches for barbel, chub and dace on the stick float, and even pike in the winter.
For guiding, Adam Fisher of Angling Dreams, Andrew Riste of South Wales Angling Coaching, and Kevin Clark of Wye Valley Guiding Services all offer very friendly and professional services to help you unlock this river's many secrets.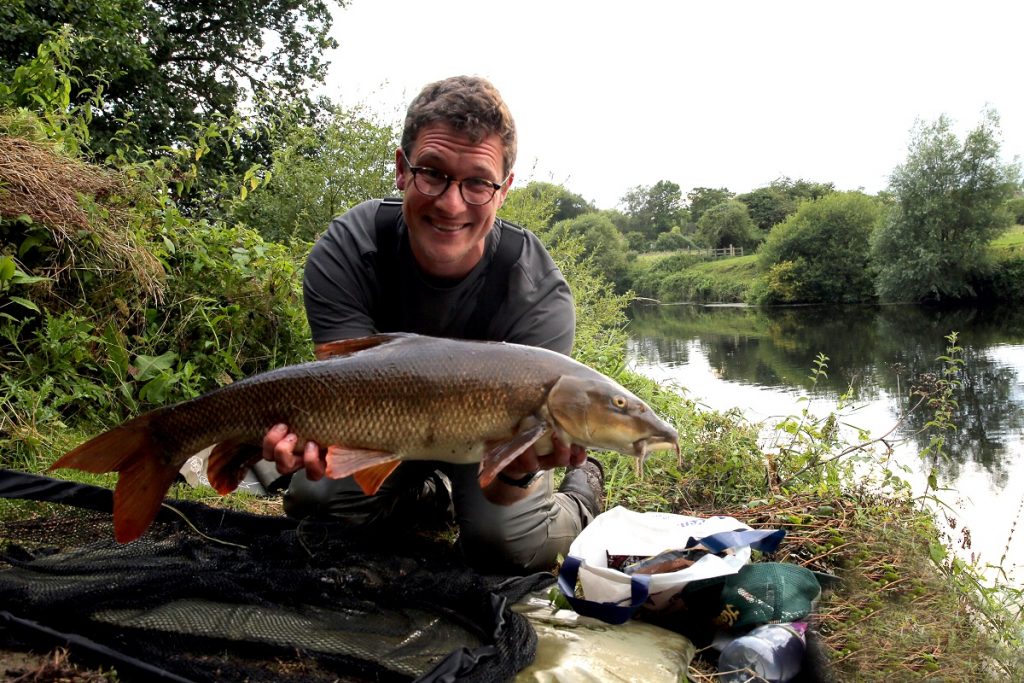 Lower Taff
This was the first river I fished in Wales and I still can't quite believe how little footfall it sees in an average season. There are some of the largest barbel in Wales swimming around in this river, but for me, it is all about winter stick float fishing with a pint of maggots. I have had grayling to 2.5lb from the urban stretches of the lower Taff, but friends have caught magic '3's' too. There is also some belting sport to be had from specimen brown trout in season, dace, and a recovering population of roach, plus, the place is dripping in industrial-era history from the height of the Welsh steam-coal dynasty.
Day tickets are available from Garry Evans Tackle Centre in Cardiff, as are season tickets, or, you can join one of Glamorgan Anglers Club or Bute Angling Club for access to the coarse fishing on the lower Taff and, with Glamorgan, a whole host of other venues.

The Dee
A stunner of a river in North Wales, that, alongside so many others, has had poor fortunes with past pollution incidents. The future is brighter though, with a £6.8 million LIFE Dee River project aiming to undertake major restoration works over the coming years.
Dace, roach, and some cracking specimen grayling, are all targets on the stick float, as are pike in some of the more sluggish areas. Get in touch with Dee Anglers, Bala and District Angling Association, or Llangollen Maelor for tickets and advice.
Coarse fishing docks
Cardiff Bay

I love fishing this place; a vast freshwater bay at the river mouth of the Taff and Ely that just screams potential. A quick hour session on the barrage arms can bring specimen perch and pike, but there are almighty roach fry in the early summer, and even the outside chance of a bass or quality mullet. On its day, this is some of the best urban fishing in the country.
Tickets through the Harbour Authority or Glamorgan Anglers Club.
Port Talbot Docks
Like casting into a scene from the science fiction film Blade Runner, your day on the water will be back-dropped by the immense Port Talbot steelworks and its smoking chimneys. This is one of the finest mixed silverfish fisheries in Wales, with roach, hybrids, and bream, all catchable on standard feeder and pole tactics; but there are also belting pike present, some enormous perch, and the outside chance of a real surprise in the form of specimen eels, bass, or even a mullet.
For fishing you must call Mr. Dai Morgan (07886 301754) the day before, between 9am and 5pm, to get booked in and across the rules.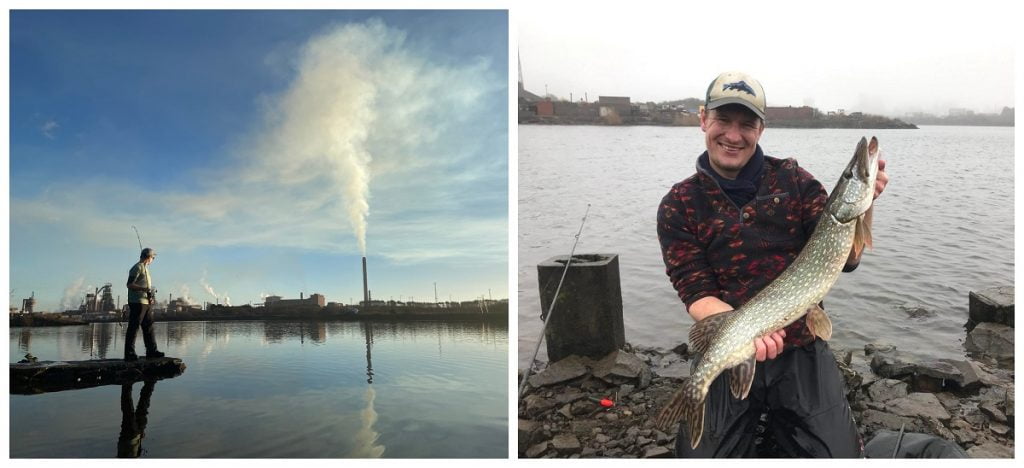 Coarse fishing lakes and ponds
The list of brilliant commercial carp fisheries in Wales is near endless, but for those after something a little left-field, I'd recommend:
Pant Y Lyn
A remote lyn in a stunning wind-swept location a few miles south of Builth Wells. This is carp fishing, but probably not as you know it. The lake is inhabited by an ancient strain of hard-fighting wild carp that represent a unique angling challenge. Tickets are available through The Fishing Passport for a day you are unlikely to forget.
New Celtic Lakes
The New Celtic Lakes in Lampeter offers fine specimen carp angling but have carved a real niche with its head of catfish. With moggies topping the scales at over 60lbs, this is one of the few lakes in Wales to hold a targetable head of wells catfish. I'll definitely be heading there soon!
Hazel Court Lakes
Another catfish option for Welsh anglers in the south. Located just west of Cowbridge, their dedicated catfish lake holds wells to over 35lbs, and other lakes on the complex house impressive heads of colourful ornamental carp species too; just for something that looks a little different to the average mirror and common carp varieties found in most of our pools.
Trawsfynydd Lake
With the unique twin monoliths of the decommissioned nuclear power station sat on the edge of the northern banks, this five-mile long lake can feel a little imposing on arrival. However, it has a good head of rainbow trout, with some clonking browns, that can be targeted on both bait and fly; but, for me, it is the enormous pike that haunt its depths that provide the major attraction. I've been very focused on the excellent Merthyr Tydfil Angling Alliance predator waters in recent seasons, but when I find the time for a trip up north, this will be the lake I'll be heading to.
White Springs
A commercial carp fishery in the main, the big surprise here comes in the form of some giant perch, who, due to the absence of any other predators, have ascended to the top of the food chain in this well-maintained complex of lakes.
Located on the edge of Pontarddulais, just between Swansea and Llanelli off the M4, the stripeys in these lakes have dropped the scales to a, frankly colossal, 5lbs. Prawns with red maggots sprayed liberally and regularly, lobworms, even lake caught live-baits, all score well here, with the potential of a PB perch offering something very different to the usual carpy fare.
Affectionately known as 'Deggy', this 434-acre reservoir is famed for once holding the British record pike, but it also plays home to vast shoals of bream and hybrids that have seen anglers put together bags in excess of 300lbs. Slider floats and feeders are the go-to methods if its big bream you're after.
Bosherston Lily Ponds
Perhaps better known for its head of pike, Bosherston also holds a head of quality tench. It is a truly stunning venue to fish, with its arched bridge and picturesque reed and lily beds, but pre-baiting and a dawn rise is recommended for the tincas.
Fishing is controlled by the National Trust but be warned: the venue is very weedy, so beefed up tackle is a must, plus it is very popular with dog walkers, so expect company on the weekends.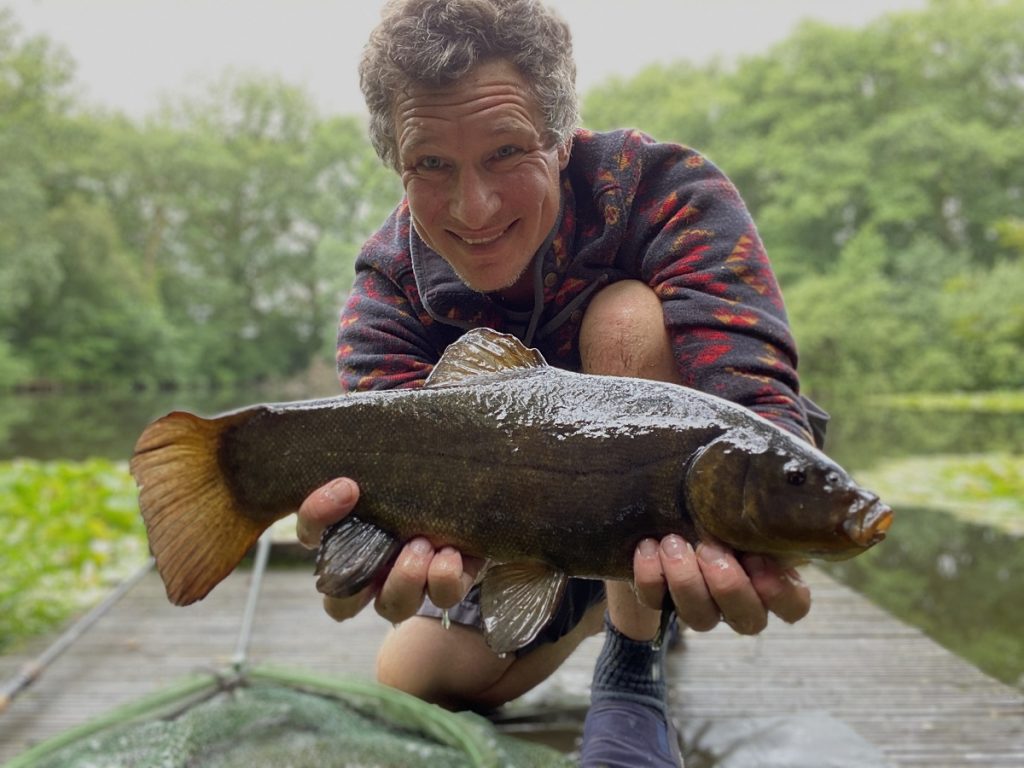 Words & Images: Will Millard

Looking to find out more about coarse fishing in Wales? Then visit our 'Find Fishing' map for every coarse fishing venue in Wales. And if you'd like to try coarse fishing, our 'beginners guide pages' will help get you started.