Take A Friend Fishing is Back!!
NEW: Winter Fishing Campaign

Get together with a friend and create some amazing angling memories this winter!

Between Friday 17th December 2021 and Sunday January 2nd 2022 (inclusive), existing rod fishing licence holders in Wales can register for a FREE one-day Natural Resources Wales rod licence worth £6 so they can take someone they know fishing.

Registration for a FREE fishing licence is open now at: www.anglingtrust.net/takeafriendfishing
December and January are a fantastic time of year to get outdoors and enjoy some time next to the water. Taking a friend or family member for a winter fishing trip is the ideal opportunity to catch-up at Christmas.
Getting outside in the Welsh countryside is a great way to relax and lower the stress level during what can be a busy time of year for many people. Angling is the perfect fit for staying active outdoors, and with physical activity playing a vital role in both our physical and mental wellbeing, a fishing trip with a mate or family member means you can stay active, and fish safely.

At this time of year there are many stillwater trout fisheries, coarse fishing pools and lakes, rivers with grayling fishing and canal stretches open all over Wales that are perfect to visit even in colder weather, and a catch-up with a friend can easily be combined with a quick 'Take a Friend Fishing trip'.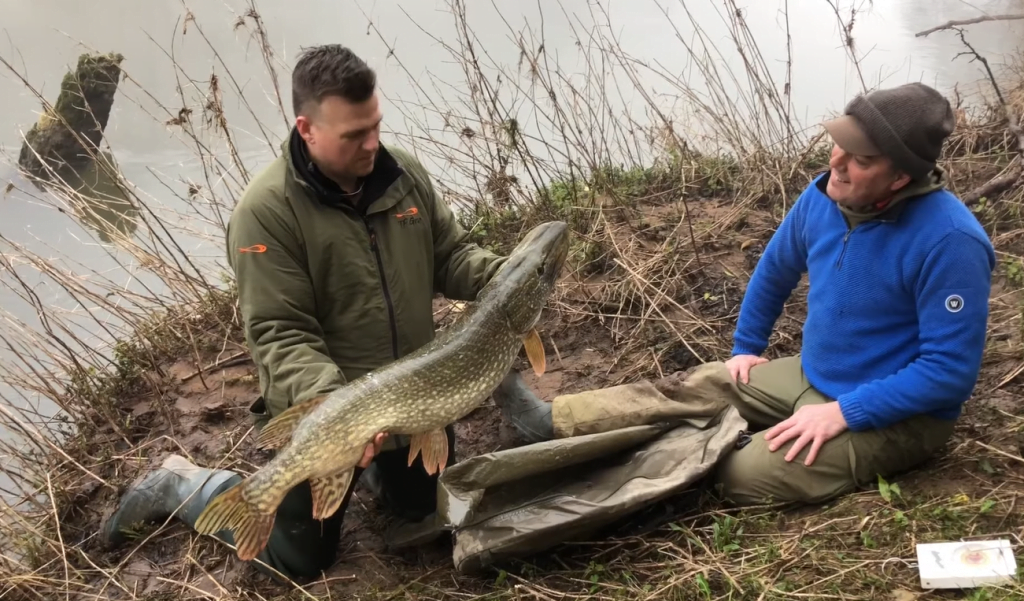 The free fishing licence will be sent with a confirmation email, so please remember to have the angler's fishing licence and both people's email addresses plus a few other details handy when you pre-register to Take a Friend Fishing.

Registration is open now so that anglers and their friends who want to get a date between 17th December and 2nd January (inclusive) booked in advance can visit www.anglingtrust.net/takeafriendfishing to register for the FREE fishing licence.
Please note: A day ticket from the fishery or angling club will also be required. You can find all places to go fishing in Wales here.