Coarse Fishing in Wales Overview
In this article, Adam Fisher of Angling Dreams looks at the varied opportunities for Coarse fishing in Wales.

Wales is renowned for it's rugged coastline and mountainous National Parks. The stunning geography of the country providing some of the best and varied fishing opportunities in the UK – from remote mountain lakes (llyns in Welsh) and streams, to huge reservoirs and big rivers, there is something for every kind of angler

You can expect to catch just about every coarse species in Wales, with many game fishing opportunities as well – some of the best wild salmon and trout fishing in the British Isles is found here. With this in mind you can fish in Wales all year round – there's always something to go at.
As well as a long list of angling clubs, and privately run venues, there are some fabulous booking schemes allowing locals and visitors to reserve their fishing up to a year in advance. This system also supports tourism in what is an area that already relies on tourism as a main industry. As such there is accommodation to suit all budgets, along with tackle shops, guides and information centres aimed at assisting the visiting angler. The booking schemes also allows for money to be invested back into the river through sustainable infrastructure and access.
The main river catchments of Wales are watched over by individual rivers trusts, under an umbrella organisation known as Afonydd Cymru – these rivers trusts are essential for the future of our waterways as they our effectively guardians, working with land owners and advising on land use to keep our rivers clean.
10 of the best coarse fisheries in Wales
Please bear in mind there are dozens of other superb coarse fisheries across the country. Apologies to anyone we've missed out!
Llandegfedd Reservoir :: Roach/bream hybrids
Although famous for the UK record pike, there are huge shoals of specimen hybrids here, perhaps some of the best fishing in mainland UK.
River Dee :: Grayling
There are grayling to be found right across Wales, however many venues are fly only. Where you can trot for them there are also some big fish, and the River Dee at Llangollen has been infamous for a 3lb + for many years.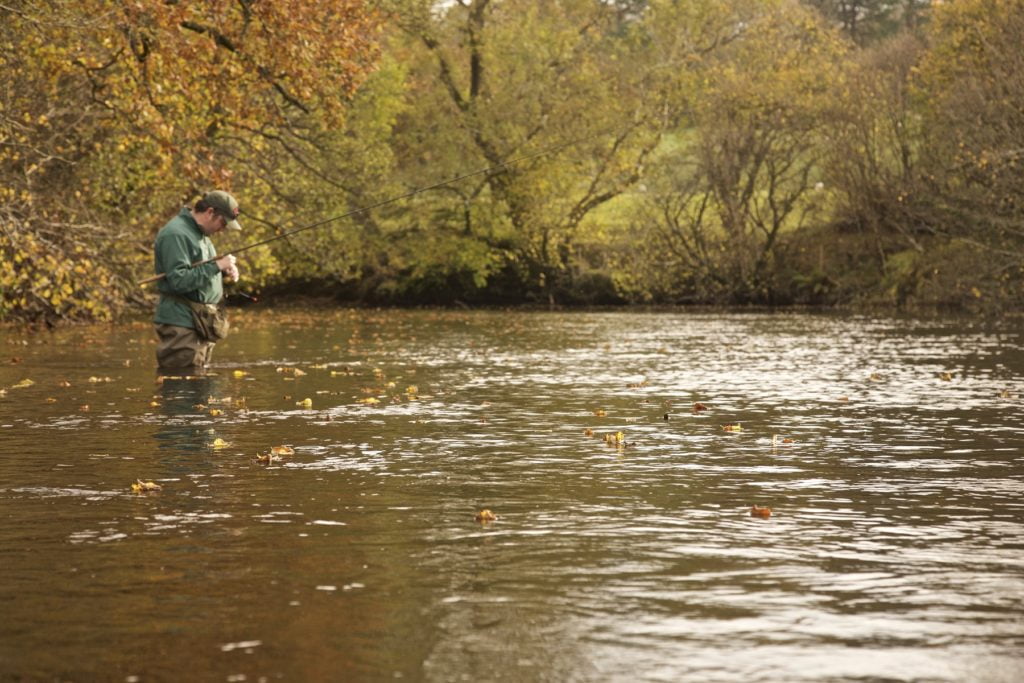 Upper River Wye :: Chub and pike
Lightly fished for coarse fish but with reports of huge pike and shoals of pristine, mostly uncaught big chub. If you have time and permission for access, there could be some real surprises up here – one of the few remaining pioneering opportunities on the Wye.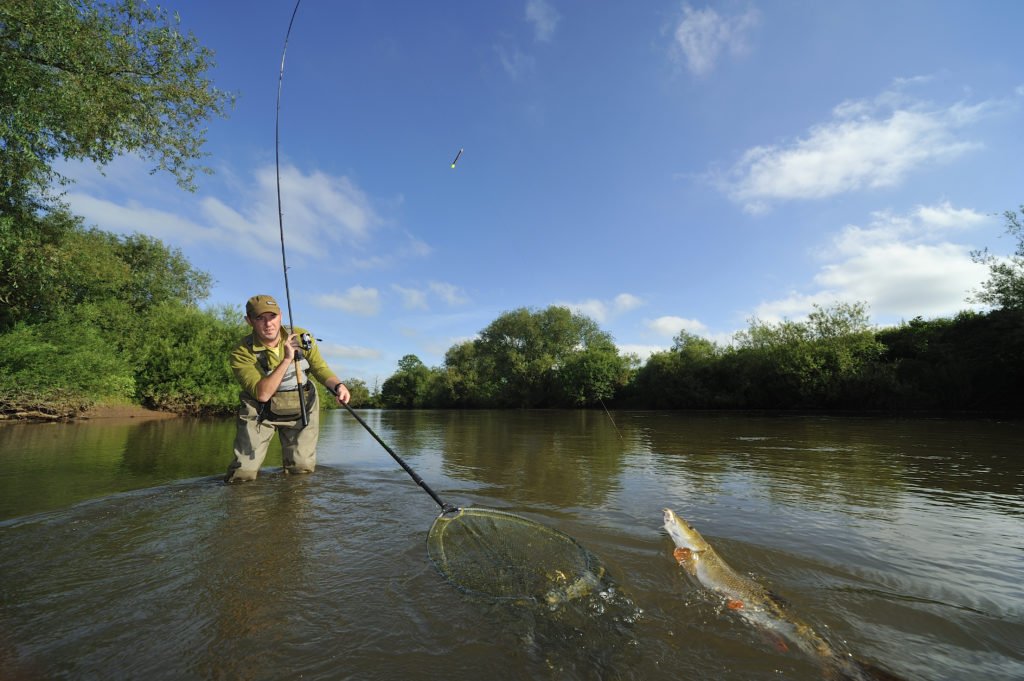 White Springs :: Perch
Apart from having plenty of them, this fishery complex near Swansea is famous for specimens heading over the 5lb mark – massive, massive perch.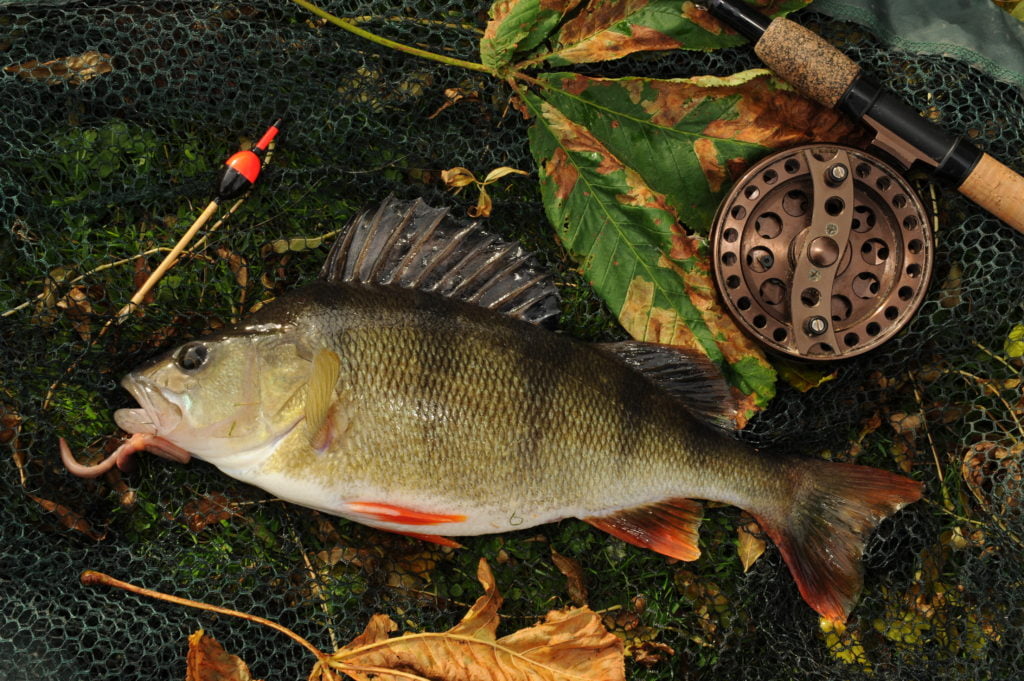 Celtic Lakes :: Catfish
A species difficult to find consistently in the UK, this fishery in Mid-Wales contains good numbers along with specimens well over the 50lb mark.
Middle River Wye :: Chub & silvers
With Hereford described as the best 50+ peg match venue in the UK, this productive part of river continues downstream, where eventually the Wye forms the border with England. This stretch of the Wye is the place to head to for a good bag of chub and silvers on the float. You don't have to be into match fishing to appreciate the sport on offer here.
River Taff :: Barbel
Although not containing fish in the numbers of the nearby Wye, this is the river to head for in Wales for a bigger fish. Found from Radyr down to the Cardiff bay barrage lake, specimens over 13lbs are often banked, with the record standing at over 18lbs.
Upper River Severn :: Grayling
This is another venue that throws up some huge grayling each winter, with a 3lb plus fish a real possibility. Fishable on a day ticket this is something a bit different to your usual wild grayling fishing in Wales, with banks a little easier to access and long open glides of water over gravel.
Pant y Llyn :: Wild carp
Wales is famous for wild carp, with numerous lakes along the ancient trade routes of the Roman's. One of the most famous ones that remain is Pant Y Lyn. Not only renowned that it still contains wild carp, but most unusual is that it's at 1400 feet, on the top of an exposed and windswept mountain. These are possibly the highest carp in the UK so if you only do it once, do it!
Caerphilly Castle Moat :: Carp
One of the most breath taking fishing venues in the UK, the moat around this castle is full of carp. Going to over 20lbs it's not the size so much that draws anglers, but what's probably the most unusual backdrop to fish near, you'll ever see.
Coarse Fishing in Wales Key Species :: best times to fish, what baits, tactics & top tips to catch them.
Chub
When? All season
Bait & Tactics :: during winter bread mash feeder and flake. Luncheon meat year round. Trotted bread and maggots year round.
Tips :: pre baiting swims should get you a quick bite on casting. If permitted a keepnet will stop fish going back to tell their friends they're being fished for!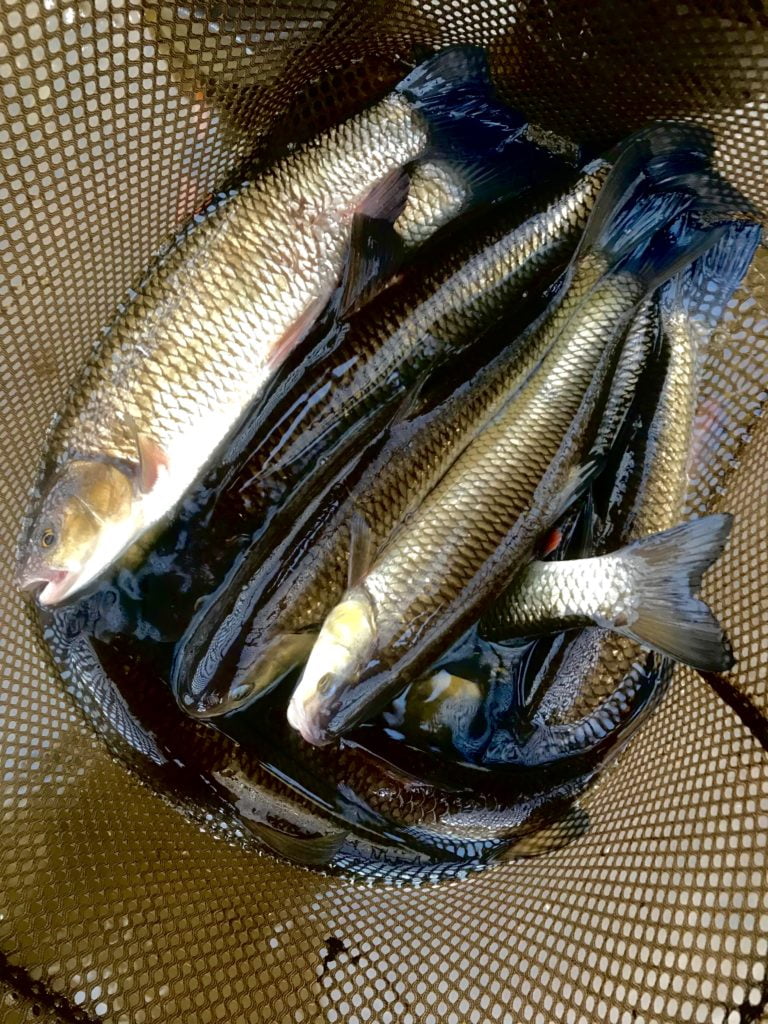 Barbel
When? Summer and autumn most productive.
Bait & Tactics :: legering with pellets, luncheon meat, sweetcorn. Groundbait feeder especially good in a flood. Paste in colder conditions. Trotting in summer with maggots and corn.
Tips :: try and hit a warm flood with a rising river. Give fish plenty of time before releasing.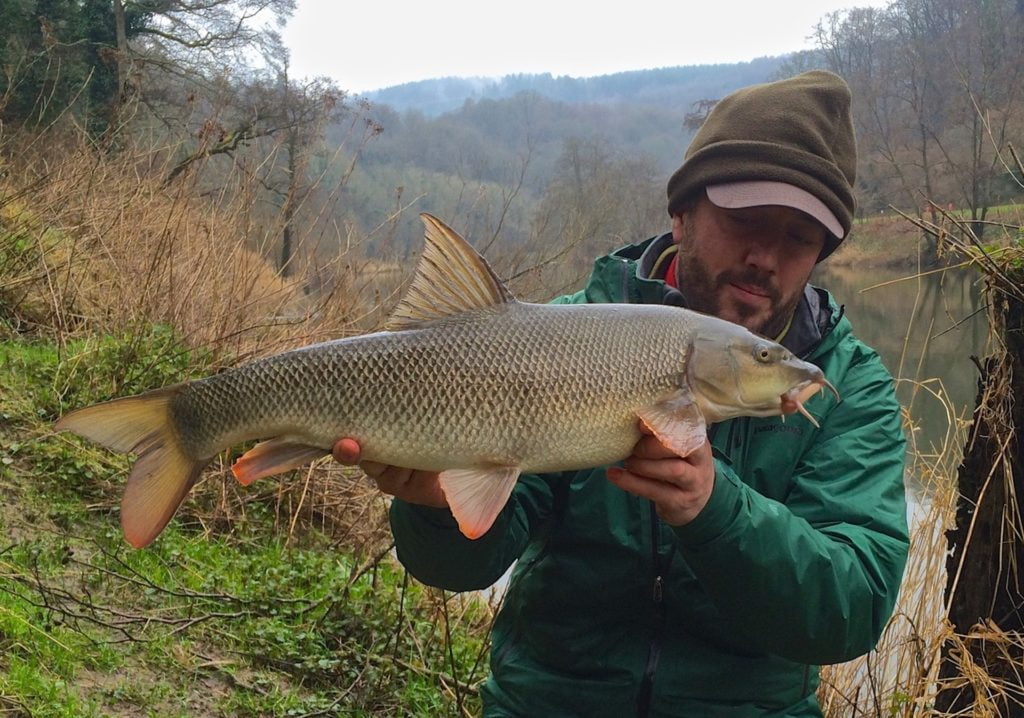 Pike
When? Autumn and winter.
Bait & tactics :: lures, and either dead baits fished static or wobbled through a swim.
Tips :: cover the water, cover the water, and cover the water again.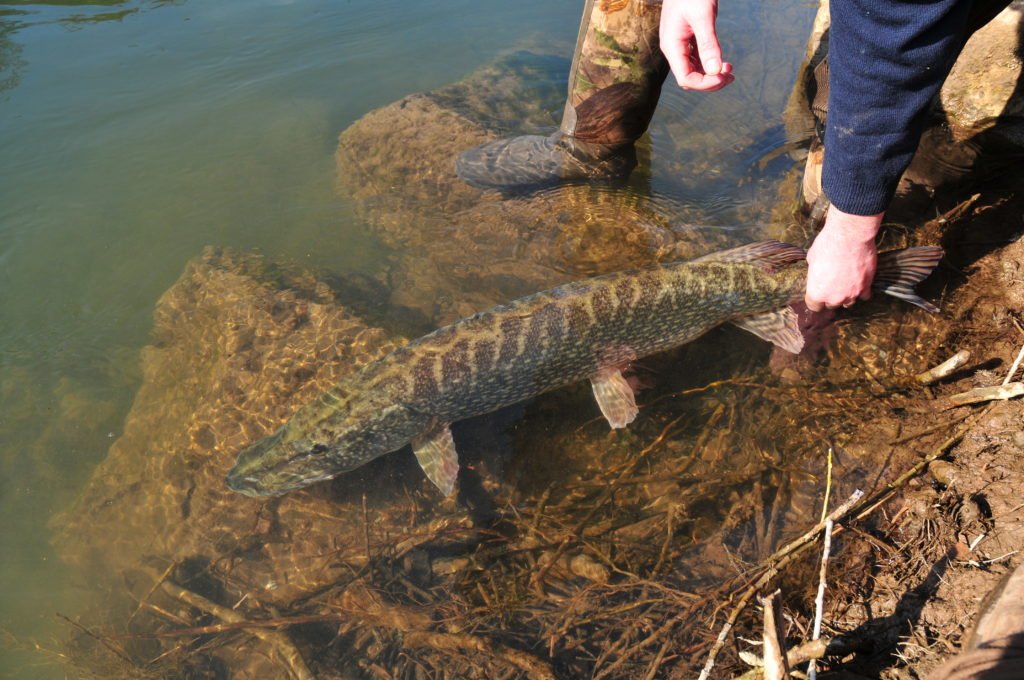 Silvers – dace, bleak, roach
When? All year round but winter for good match bags as the fish shoal up in deeper water.
Bait & Tactics :: trotting with maggots.
Tips :: get out and watch a match at Hereford – there's so much to learn from the guys that do it for money. Vary your depth to find the fish and when fishing for no other species does "feed little and often" apply!
Carp
When? Summer and autumn favoured but fishable for year round.
Bait & Tactics :: it all depends on the fishery, and with no other species does the phrase "there's more than one way to skin a cat" apply!
Tips :: don't ignore surface fishing. Always be vigilant for signs of fish such as bubbling or clouding from the lake bed as they feed. Be prepared to cast at or even move to showing fish.
Perch
When? Autumn.
Bait & Tactics :: drop shotting with lures. Float fished worm, prawn, live minnow.
Tips – prawns can be deadly on stillwaters.
Eels
When? Summer.
Bait & Tactics :: worm and dead baits legered on a free running rig – eels don't like resistance and will drop a bait if they feel any.
Tips :: a warm stormy night is always productive. Big eels can pop up anywhere at anytime. Even the most un-fishy waters can hold a surprise – the only way to find out is fish specifically for eels.
Grayling
When? Winter.
Bait & Tactics :: trotting with maggots and corn.
Tips : always make sure your hook is sharp, especially after bumping a fish off, which happens often – they have very bony mouths that can easily blunt a hook.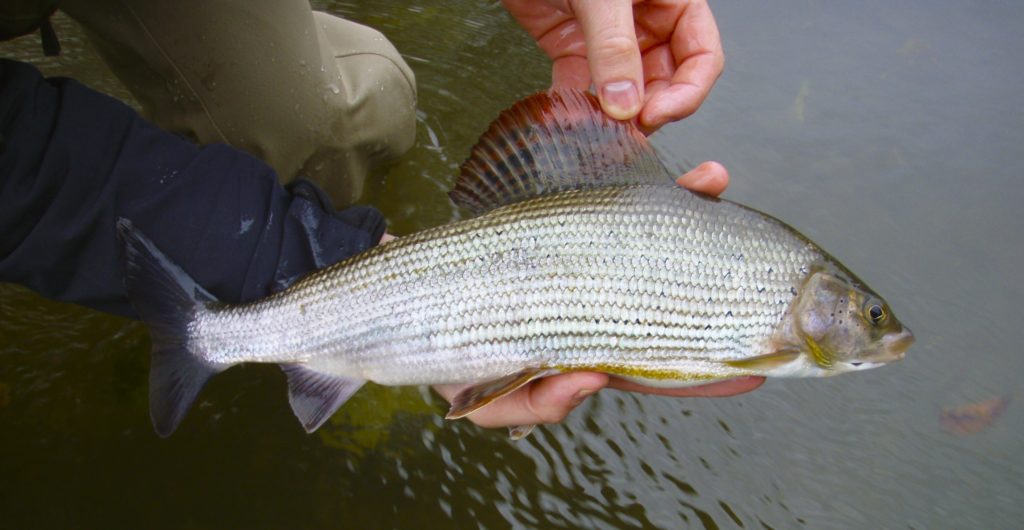 Words: Adam Fisher
Images: Adam Fisher