Pike
Esox Lucius
Wales is home to the UK record pike of 46lb 13oz from Llandegfedd reservoir – caught in October 1992. Pike are the apex freshwater predator in Wales and can be found mostly in lakes, ponds and reservoirs all over the country, usually in lower lying areas, although they can be found in a few mountain lakes. Pike can also be found in some rivers, such as the Wye, Dee and Severn.

Welsh pike can exceed 25lb (11kg) but generally a double figure pike is a good catch. Pike eat smaller fish including each other.

Despite their fierce appearance pike do not handle well, especially in warm water temperatures, so the best time to fish for them is during the colder months using fish dead baits and lures.

Find places to go pike fishing in Wales here.

Pike fishing on the river Wye video

Further pike fishing reading
Adam Fisher of Angling Dreams has written a comprehensive article about pike fishing In Wales for our blog. Check it out here.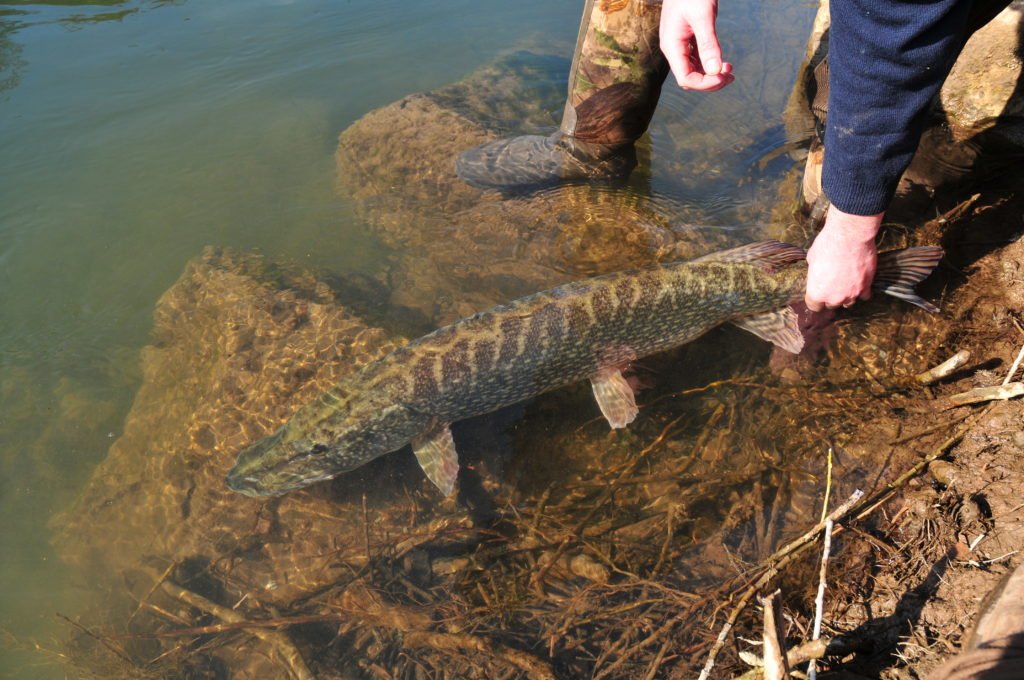 Image © Adam Fisher