Pike Fishing in Wales
In this predator fishing article, Adam Fisher of Angling Dreams shares his vast knowledge and passion for pike angling in Wales, including venues, methods and fish care.
Wales is home to some of the most historically famous pike fisheries in the UK. From reservoir caught fish that still hold records, to unweighed river leviathans caught or even found dead by salmon anglers – the pedigree of Welsh pike fishing then, is in no doubt.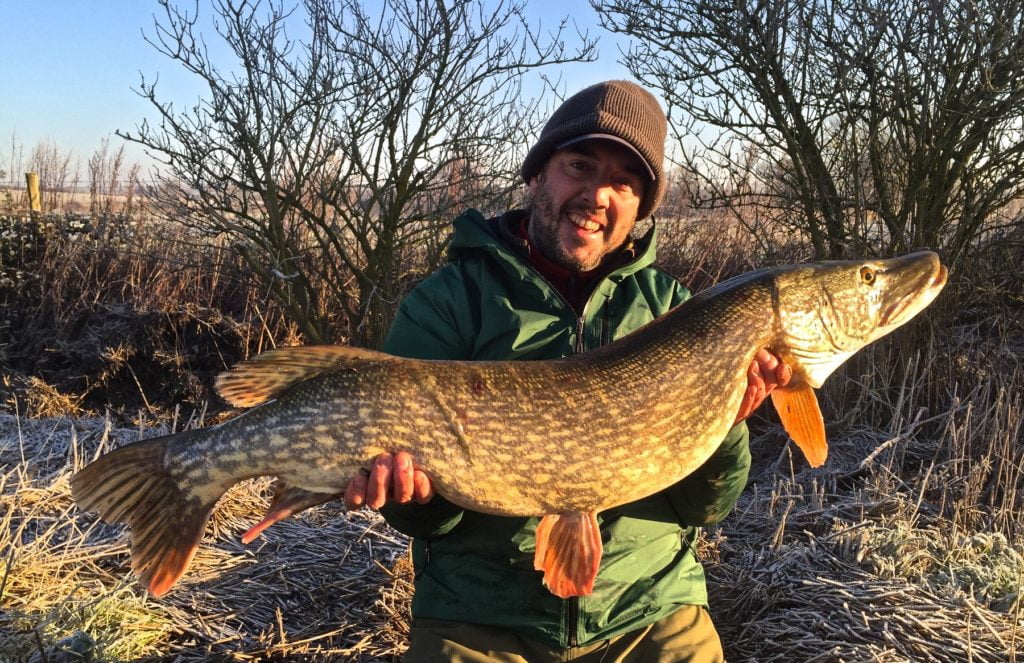 However, due to the desire anglers have to chase big fish, the pike fishing scene on all venues has become ever more secretive. Therefore present day information on where's good is not freely available. This said, due to the nature of the species being able to repopulate quickly, and their nomadic capabilities (perhaps to find solitude away from angling pressure), then good fishing can still be found at any time, anywhere.
This doesn't mean one should be discouraged from fishing for them, but instead it's encouraged to keep captures close to your chest. Being a solitary predator, if the location of a good pike gets out, then it will be fished for by others. Contrary to thinking any predator is hardy, pike are extremely sensitive and do not handle repeated capture well – with this in mind their welfare should always come first, and is ultimately the key to their future.
The below is a list of some of the most well known pike waters in Wales – although not all may be fishable to the day ticket angler at the time of reading, those responsible for managing these fisheries do change the availability from year to year. In any case, the history of these waters should inspire the pike angler wherever they fish.
River Wye
The River Wye is renowned as one of the best river pike venues in the UK. With much of the river running through untouched Welsh countryside, and with pike thriving on lack of pressure, there is potential galore year on year. This is proven by captures – pretty much every year specimens of 30lb+ are caught, with plenty of 20lb fish too. What's always astonishing is how new fish appear each season, and nowhere is a given as these fish are known to travel miles to take up a new predatory lie.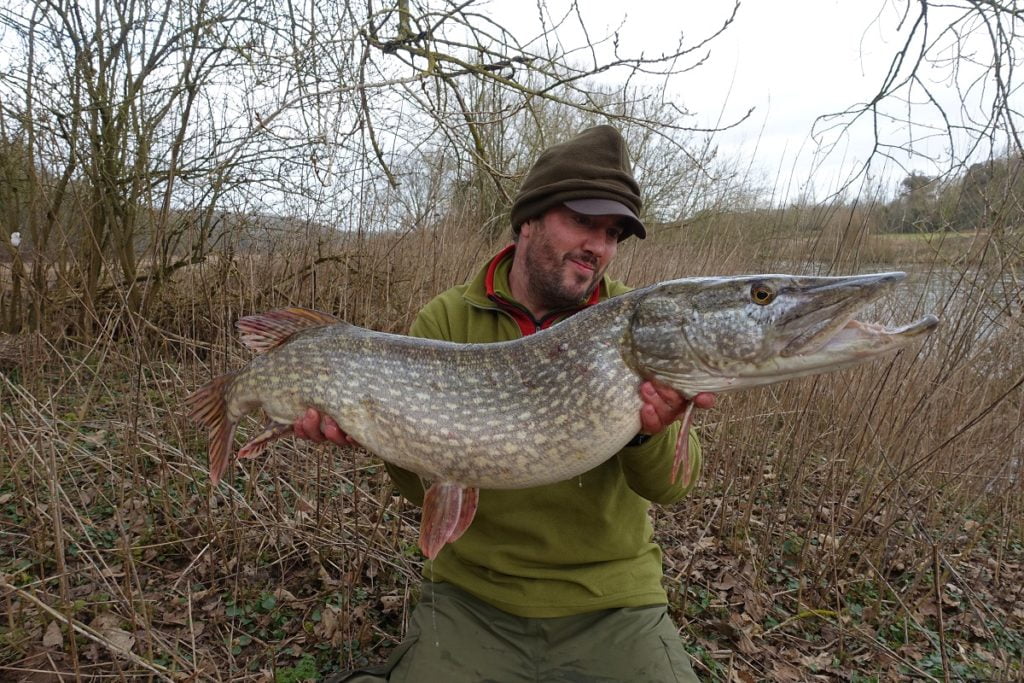 The record Wye pike, a fish of 37lbs, was caught by Major Booth in the early 1900's, and is one the largest to come from a UK river. This fish came from the river near Hay and the best fishing for them is to be found from there downstream.
Some of the beats further upstream around Builth Wells, also hold the occasional specimen, however much of this water is hard to access and flows are extremely volatile during winter – the fish could be anywhere.
From Hereford downstream, as the shoals of bait fish intensify, so does the pike population, and here one should target for any sort of consistent sport.
There is plenty of water available on a day ticket, as well as through clubs. See The Fishing Passport, Angling Dreams, or The Fishing In Wales website, where you will find many angling clubs on the Wye.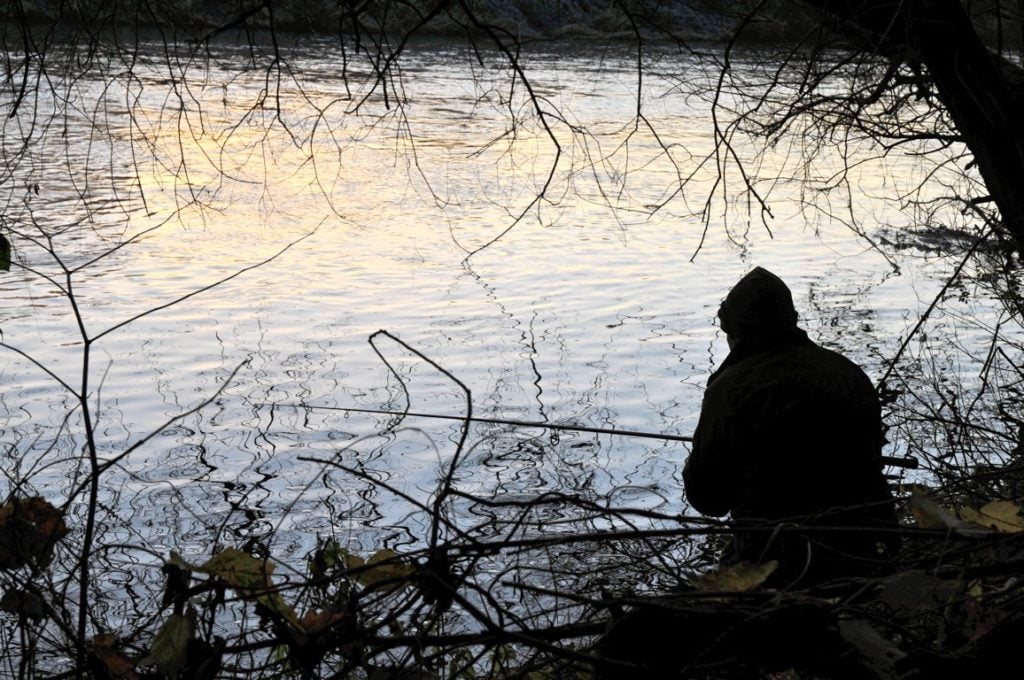 Llangorse Lake
Llangorse Lake is a 327 acre eutrophic glacial lake located on the edge of the Brecon Beacons National Park, just a few miles from Brecon. The lake is a Site of Special Scientific Interest (SSSI) and has long been regarded as a place where fish and birds are found in unusually high numbers. It is the largest natural lake in mid/south Wales.
The supposed largest pike caught by rod in the UK was caught in Llangorse Lake in 1846 by O. Owen and supposedly weighed 68 pounds, but this is unsubstantiated. If true, it would have been the largest pike in the world.
Llangorse Lake has been a destination for fishermen for centuries, it is a premiere water for pike fishing but also holds stocks of perch, roach, tench, bream and eels. All fishing must be conducted from boats and requires a permit. There is no bank fishing as the shores contain many individual SSSI's and conservation areas. Fishing boats can be hired or you can launch your own craft, including kayaks.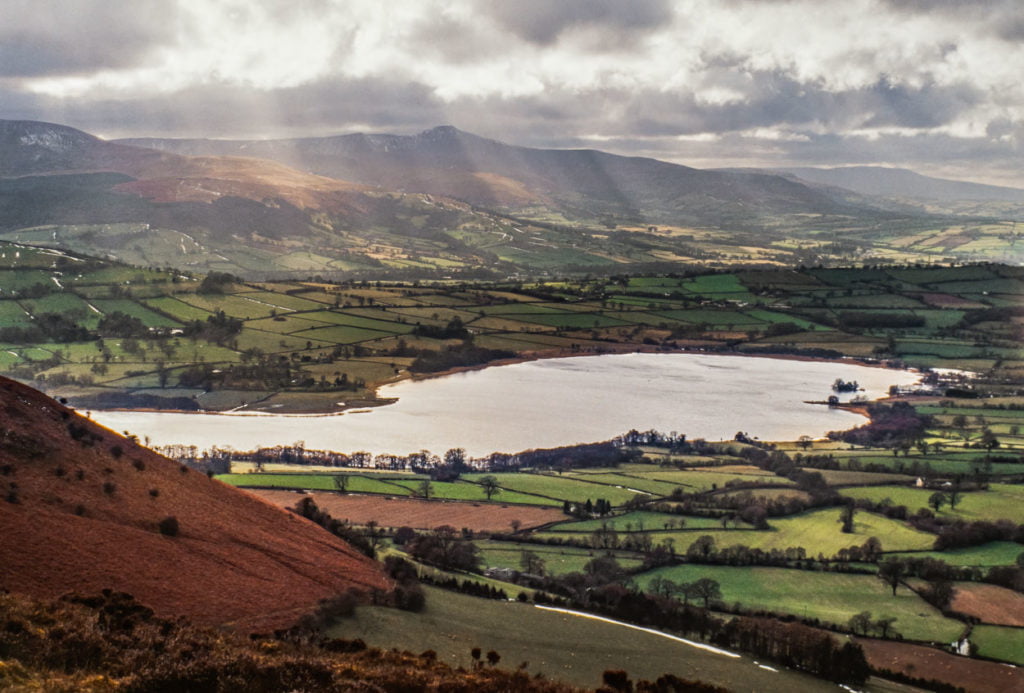 There are historic reports of large bream and specimen tench, and although exact records of pike sizes are hard to find, there are plenty of photos on the internet of quality fish – including doubles and 20's. The numbers of pike are perhaps more of interest and a good day's sport of several fish is often reported.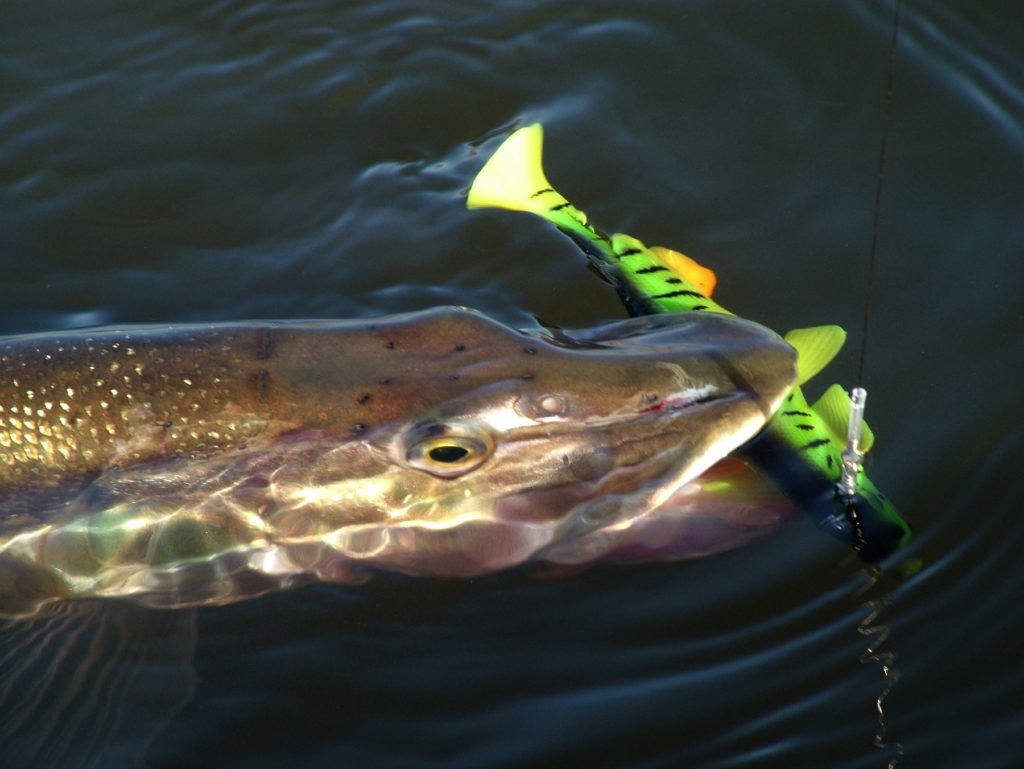 Located in the heart of the Snowdonia National Park, this scenic man-made reservoir was built in 1928 and was once used as the source for cooling water for the Trawsfynydd nuclear power station. In 1991 the nuclear power station was shut down.
Since the plant's closure, the lake's water temperature has cooled to natural levels allowing fauna and flora to regenerate. At 1,180 aces it is the largest lake in Wales second only to Bala.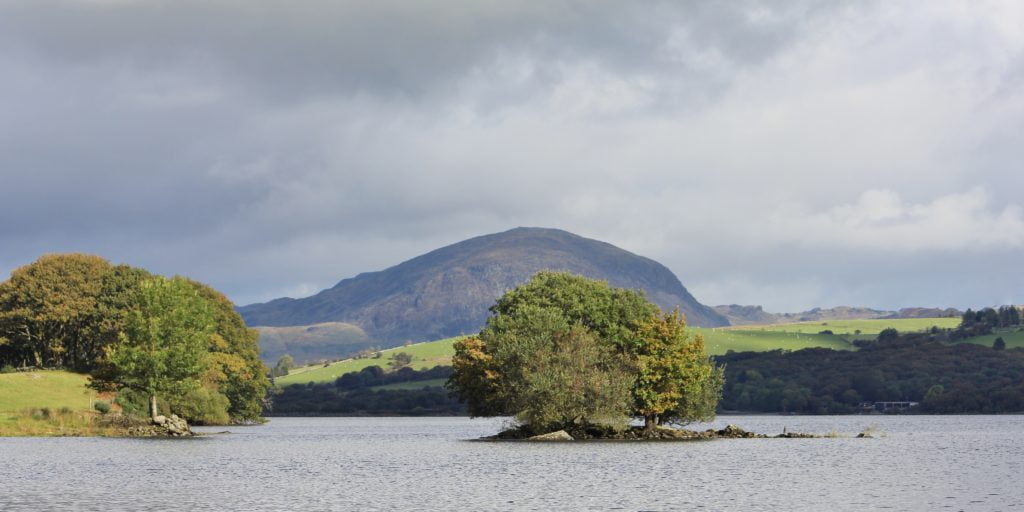 The lake is managed by the Prysor Angling Lake Management Committee, which is a sub group of the main Prysor Angling Association. The running of the lake is not assisted by any outside body or water company as most other large reservoirs.
There is a head of perch in the lake with a sprinkling of rudd and some large pike. The lake also has plenty of wild brown trout and stocked rainbow trout. In 1992 a grass carp of 42 lbs was killed, being hit by a propeller. This fish having been in the lake for at least 13 years after escaping from a cage that was used for experimental purposes by the energy company. No grass carp have been caught since.
As is common with pike reports, there is little solid information out there. However looking through photos on the internet it appears specimen pike reside, maybe to 30lbs or more. Perhaps of most interest is due to the incredible size of the water, and if you believe any effects of nuclear activity on fish size, then anything is possible here and the prospect to fish it is exciting.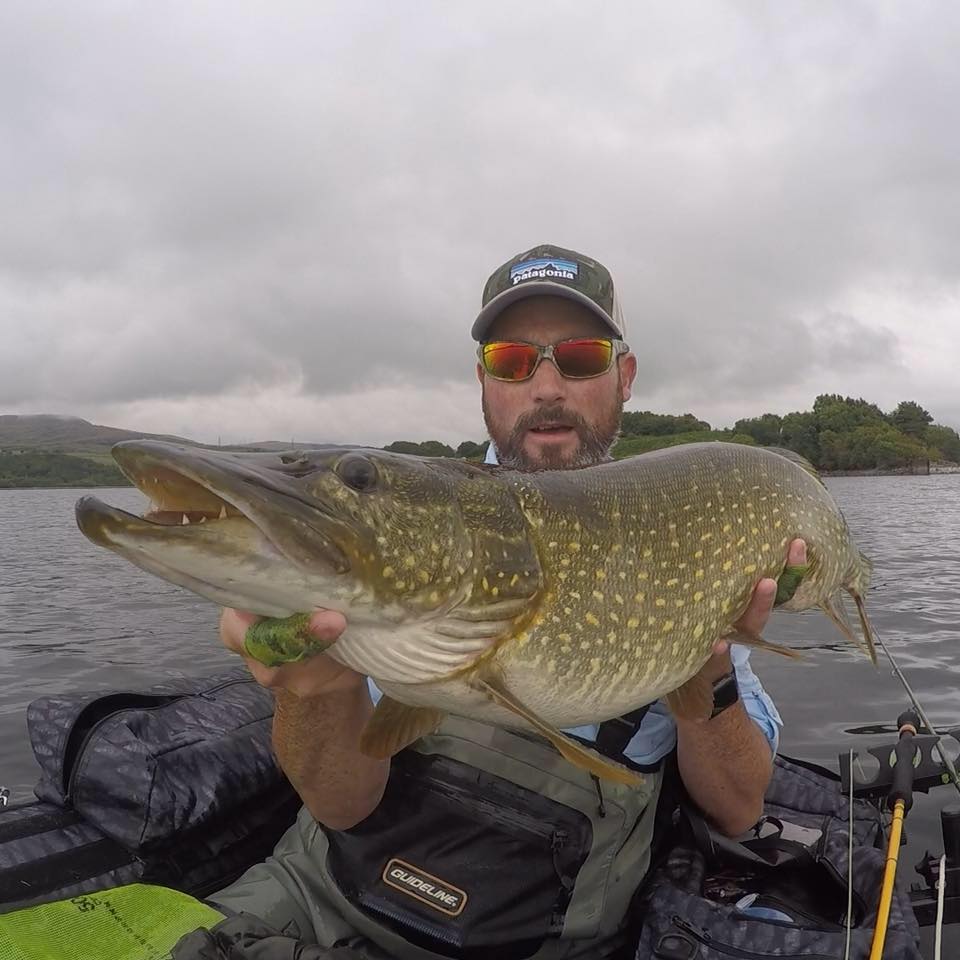 Trawsfynydd is a multi-method fishery allowing you to fish lures or fly fish for pike throughout the season, from boat or bank. Over the winter it is possible to fish deadbaits from the shore on certain dates.
To fish the water anglers should contact www.trawslake.com, as each year the availability changes.
Ponsticill and Dolygaer
Pontsticill Reservoir is a 250 acre reservoir on the Taf Fechan river. Lying partly in the county of Powys and partly within the county borough of Merthyr Tydfil in south Wales, it also lies within the Brecon Beacons National Park. Adjacent to Pontsticill is Dolygaer (40 acres) – the reservoirs are technically one body of water despite having the appearance of being dissected only by a road. This road however goes over a spillway, which actually allows the free passage of fish between them.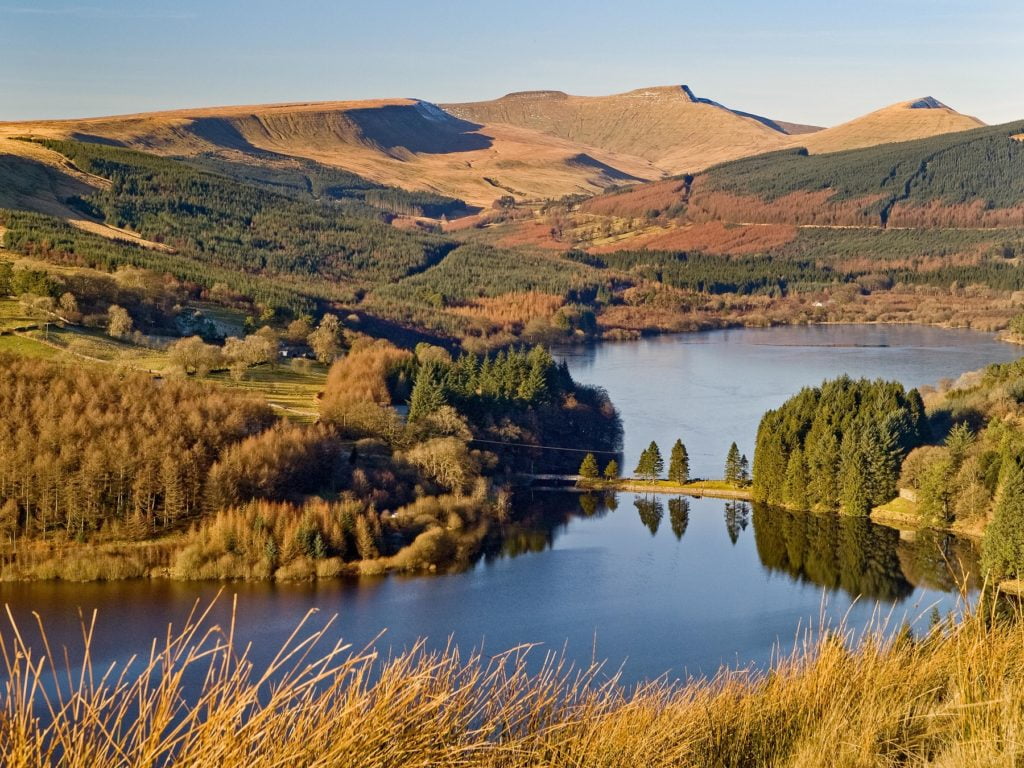 Historically it has produced many large pike, including some well over the magical 20lb mark. Although popular with anglers fishing for all species, there is again very little information on pike captures. With depths from over 100ft right up to perfect pike spawning shallows, the potential each year is of interest.
Despite the lack of information, and although both only a few miles from busy roads and towns, the views up towards Pen y Fan (the highest peak in South Wales) and other neighbouring peaks, makes this a truly memorable venue to fish.
For fishing availability anglers should contact Merthyr Tydfil Angling Association.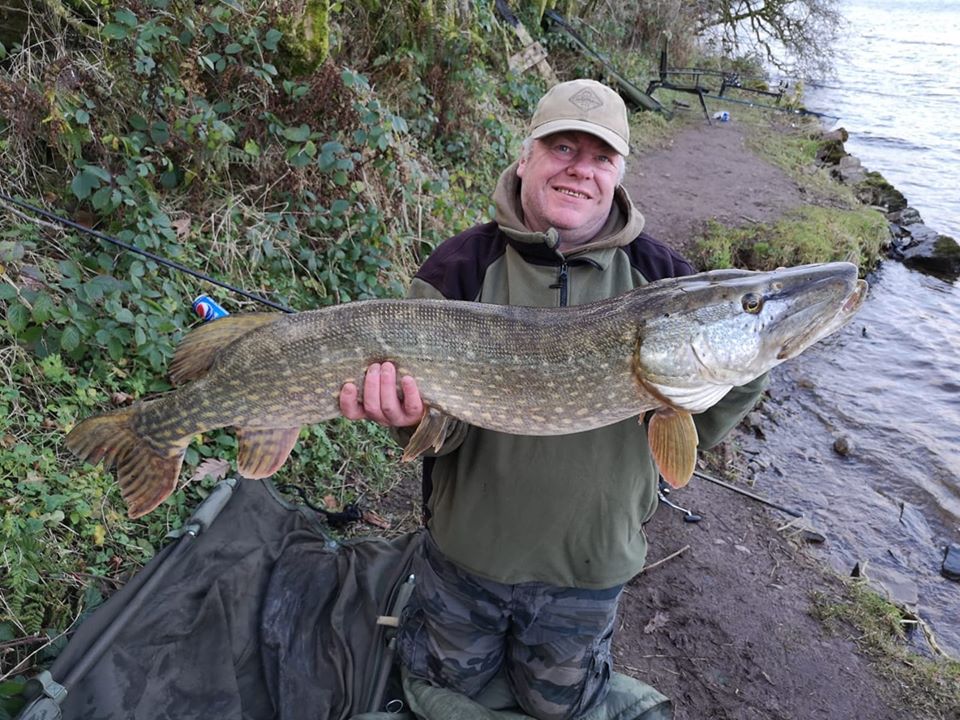 Llandgefedd Reservoir
Llandegfedd Reservoir is a 434 reservoir about 8 miles north of Newport in South East Wales. It is one of the best known Welsh reservoirs, and set in rolling landscape near to the towns of Pontypool and Usk, it is a stunning venue. The fishery is heavily stocked with rainbow trout but also holds some browns, and as such is predominantly a trout water these days.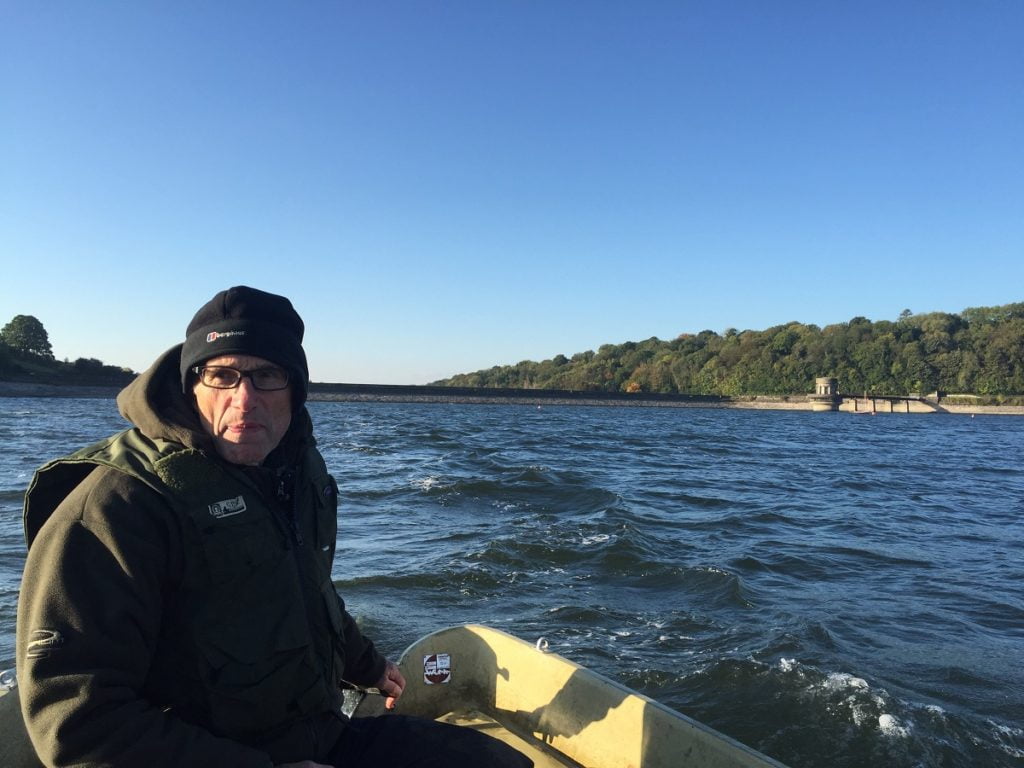 Llandegfedd also offers some excellent coarse fishing however, most notably for the huge shoals of roach-bream hybrids. It's also home to large numbers of other coarse fish which include bream, roach, dace, eels. The reservoir is perhaps most well known for it's pike however – in 1992 Roy Lewis banked a fish that still holds the UK record at 46lbs 13oz.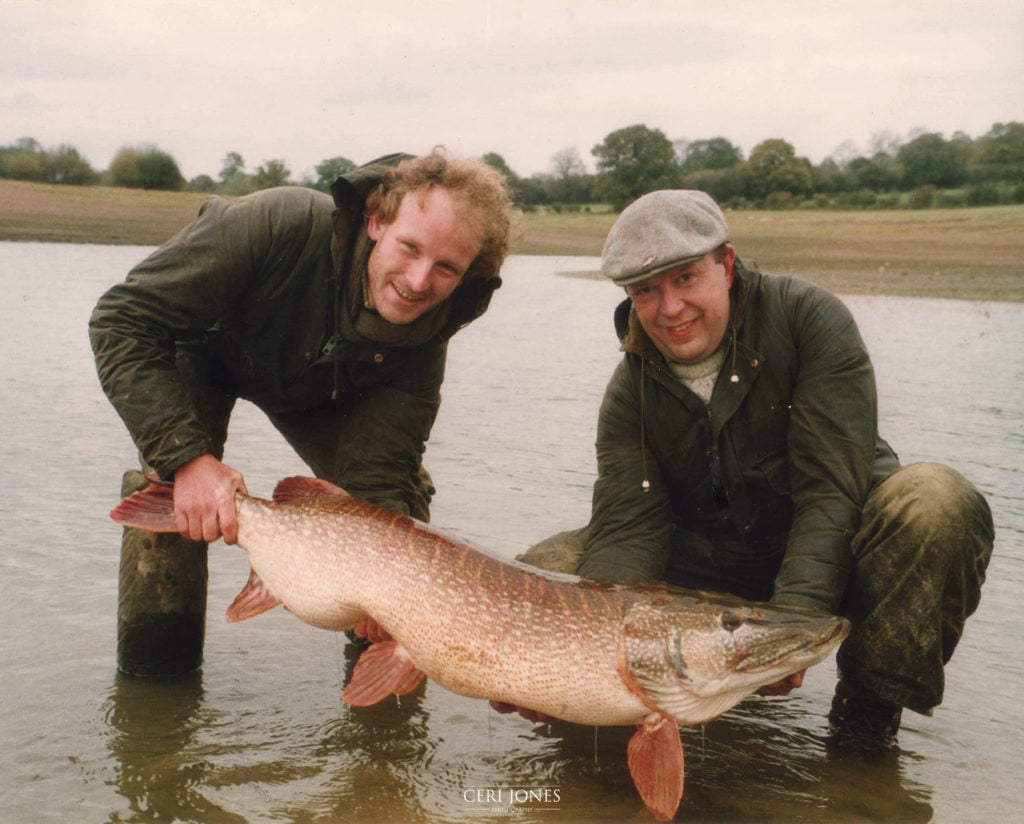 Coarse fishing is available throughout the fishing season from all normal bank fishing areas, but pike fishing is usually restricted to specific 'pike sessions' which are advertised pre-season to allow anglers to apply for permits. These pike trials run in the autumn months, typically October and November. From 2020 things are changing, in addition to the annual pike trails you can predator fish throughout the year on a new predator season ticket. More details here.
Although a few decent pike are still caught, including double's and 20's, the mammoth fish of the past no longer reside. With modern sonar techniques used from the boats during the 'pike sessions', sadly it can be said that a surprise leviathan is no longer a possibility. Then again, it's a huge water and deep in places, so you just never know. It's produced a record fish once, so no reason it can't do it again…
Tickets are available online through Welsh Water or the Welsh Water Visitor Centre on site, with pike fishing available every Monday and Tuesday throughout October 2021.
Other pike fishing waters in Wales
The above mentions only some of the most prolific or historically interesting pike fisheries. There are hundreds of waters completely untapped, and if those that are already fished are anything to go by, then there must be other opportunities out there.

A few examples are Bala lake, Port Talbot dock, Llyn Aled, Alwen reservoir, Llyn Brenig, Llyn Maelog, Lower Brecon/Monmouth canal, Cardiff bay barrage lake, River Ely, River Dee, River Severn, White Springs fishery, Caerphilly castle moat lakes, Bosherston lily ponds, Lliswerry ponds, Llanbwchllyn lake and llyn Bran.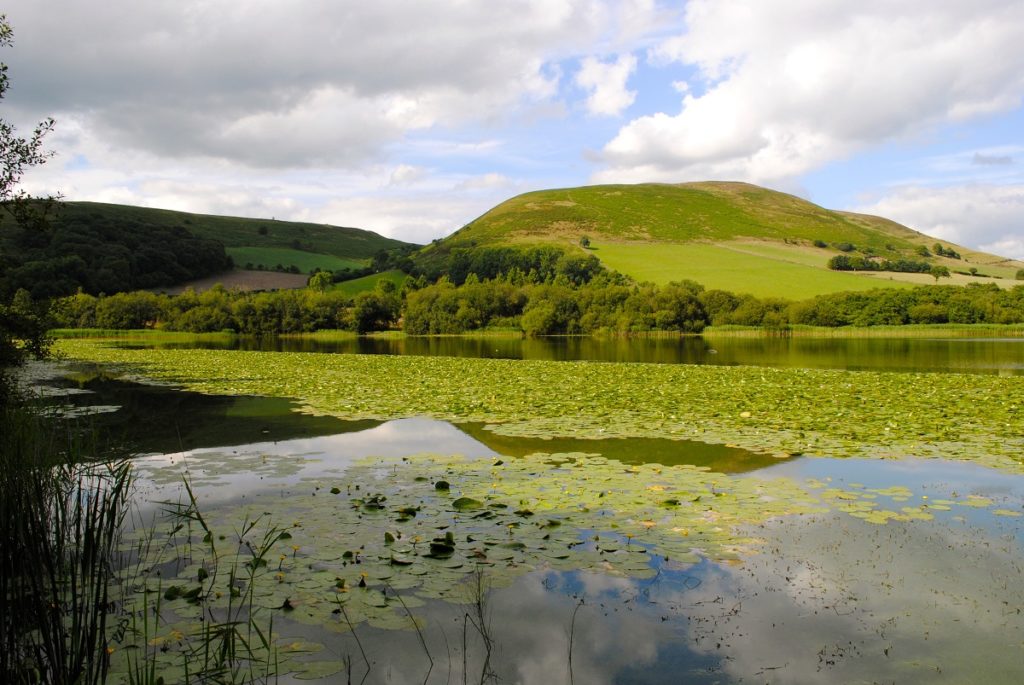 As always, anyone wishing to fish a new water should always seek permission and obtain a day ticket, and safety should always be paramount considering the remote nature of many of these Welsh waters.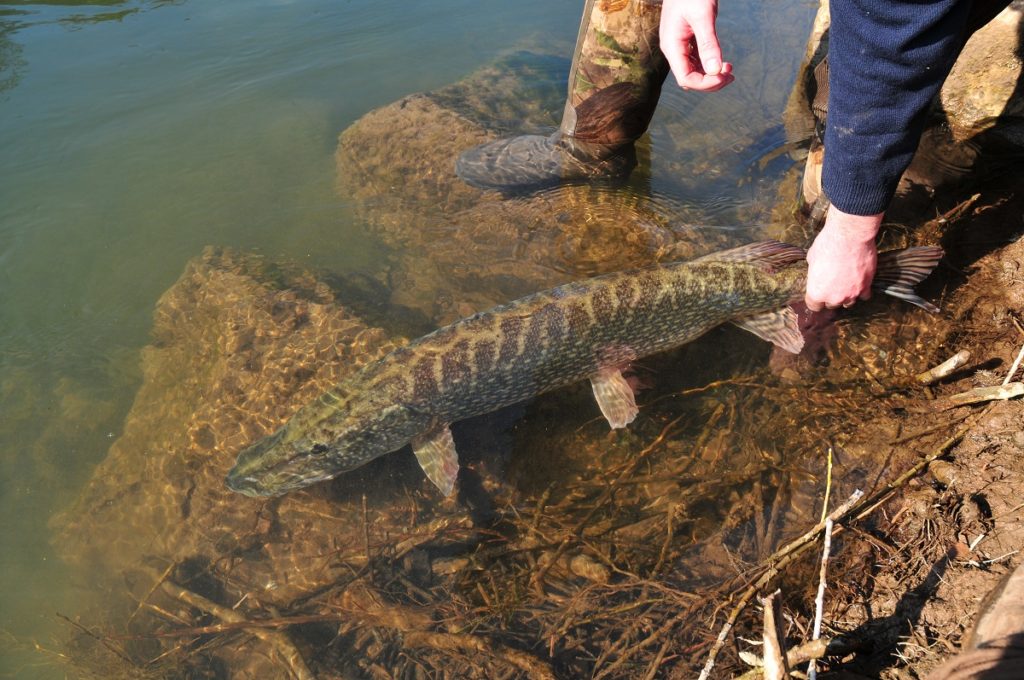 Pike Fishing Handling Tips
1. Always use strong tackle – you can never be over-gunned. You never know what you've hooked and there's a big difference between a 10lb fish and a 20 or even a 30.
2. Be aware of your surroundings before casting out – snags, where to land the fish, where you'll unhook it, more importantly a safe place to release where you can keep at least one hand on the fish before allowing it to swim off.
3. Prepare for unhooking first. It's not tempting fate like setting up your keep net or landing net before casting out. In pike fishing it's essential – unhooking mat, long forceps, wire cutters, a rag or towel, a heavy duty glove to protect you.
4. Be confident when unhooking, lack of decisiveness can damage you and the fish.
5. Hit a bite as early as you can as pike often swallow a bait on the spot. That first dip of the float is usually a pike flaring it's jaws and using the vacuum to engulf the bait, it then takes time to turn the fish before swallowing. If it's very hungry it can take it down before doing this. A deep hooked pike is no fun, so an early strike, aiming to set the hooks in the jaws, is key.
6. Try to avoid summer fishing – there are more snags with more weed and leaf cover, and as the fish are harder fighting they can surprise you with a lunge and soon end up snagged. Lures, however, are good for searching water in early autumn, this is also a good time to mark spots ready for a dead bait attack in the winter.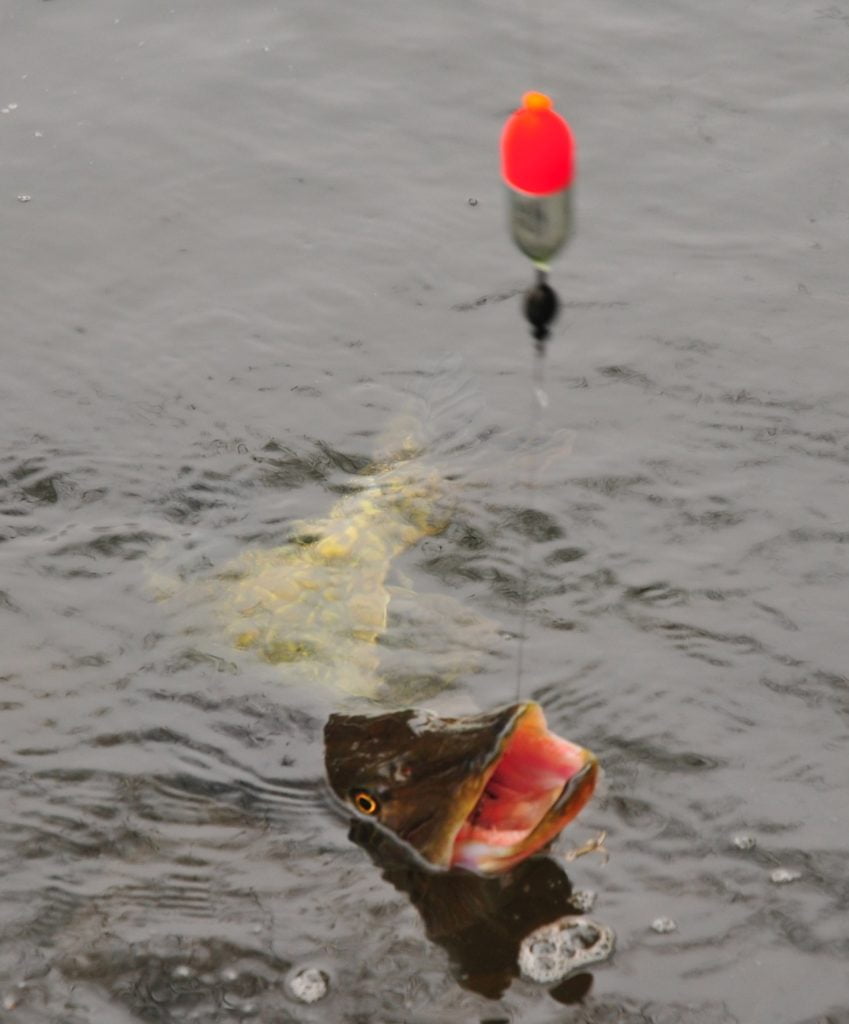 Words: Adam Fisher.

Looking for a pike fishing guide? You can contact Adam for specialised pike fishing fishing trips here.