A Greener Side Of The Pandemic – Staycation Fishing In Wales
If you are looking for an angling destination close to home then Wales is the perfect choice! In this feature international fishing guide Steffan Jones looks at staycation fishing in Wales and explores options for anglers who would normally be heading abroad for their annual fishing fix.
Being someone that has made a living through arranging international fishing trips, the last year has certainly been a strange and challenging experience. Every winter it would be a case of heading to sunnier climes, chasing sea trout in Argentina. Then, throughout the summer, it could be a trip or three to exotic places such as Mongolia, The Seychelles, Iceland, or Canada. This all came to an abrupt end with the pandemic, but some silver linings soon emerged.
Two prominent changes emerged over the last year. Firstly, there were travel restrictions, which forced you to look closer to home and explore opportunities that you may not have done since you started your angling journey. Secondly, most people had more time on their hands; be that as a result of furlough or from working from home that freed time that would normally be spent commuting.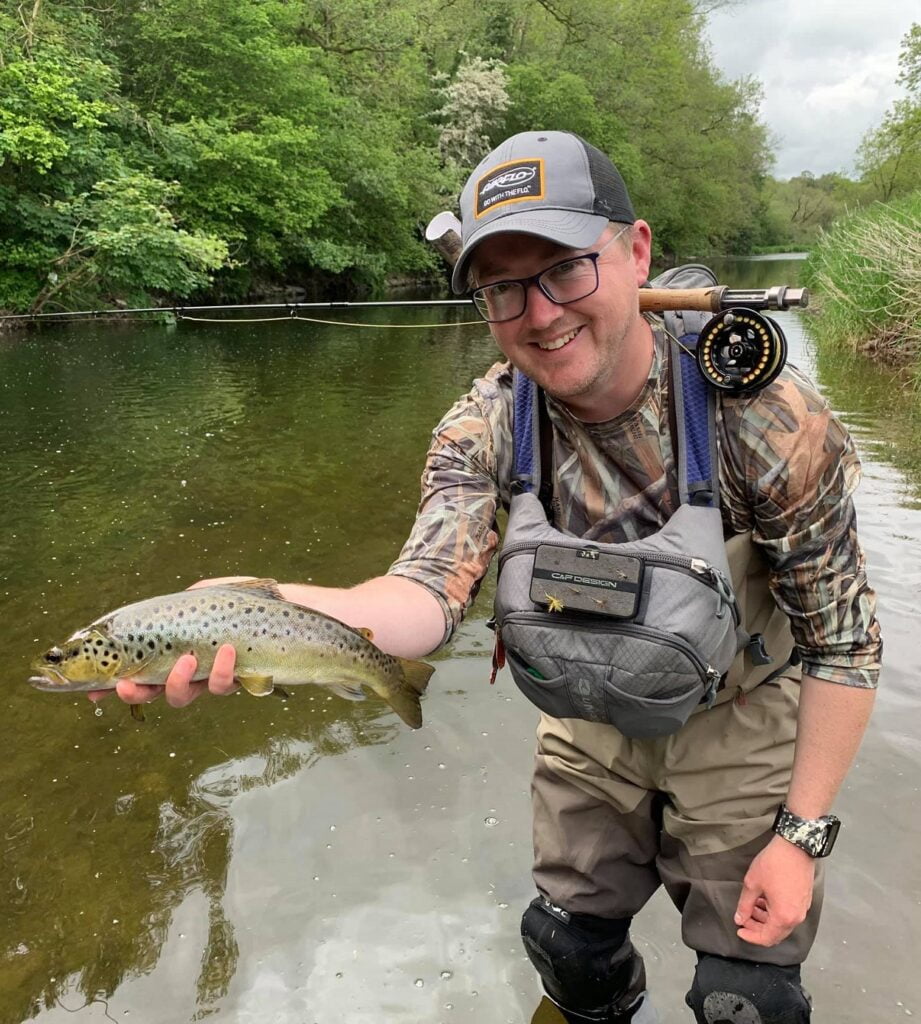 Visiting international fishing destinations has allowed me to understand and appreciate that the grass is most certainly not always greener on the other side. We quite often take things for granted. Breaking this down yet further, the pandemic has helped us analyse what's on our immediate doorstep, versus perhaps an hour or more drive away. Rekindling some childhood memories but also, in many circumstances, learning to appreciate or even discover local treasures.
There are issues with many of our fisheries – I am not painting a perfect utopia here. However, some amazing opportunities do exist, opportunities that can very much be portrayed or categorised as being among the best in the world. The secret, in my eye, is not to become blinkered, specifically in terms of species.
Becoming a seasonal angler will allow you to capitalise on changes that occur, changes that make one species more favourable to target over another. Where most anglers lose out is when they become too focused on one species, whereas we have a wealth of species and fishing opportunities here in Wales.
My first love is undoubtedly sea trout, or sewin as they're affectionately referred to here in Wales. However, over the years I have learnt that there is definitely a good time to target them in terms of time of year, but also prevailing conditions. Whereas in the early years I would be out targeting them regardless, nowadays I understand and appreciate that I am likely missing out on fantastic sport on other species during these periods. As a result, I have very much changed my outlook and become a more seasonal angler, changing my mindset along with the month.
If you have found yourself becoming hemmed to a certain species over the years, there has never been a better time to rectify this. Let's begin by exploring some options that are likely to exist close to home, specifically with a fly rod.
Pike fishing Wales

Whether it's in a canal, main river, or one of the myriad of lakes that hold good numbers of pike, Wales has a plethora of excellent opportunities to explore. In fact, Wales holds the UK record pike, a monster of over 46 lbs that was caught in Llandegfedd Reservoir. Other notable waters across Wales include the River Wye, Trawsfynydd Lake, and Llangorse Lake. However, contact your local fishing tackle shop, as there is likely to be a water to explore close by.
Three Welsh pike fishing waters to try:

1. Trawsfynydd Lake
2. Llangorse Lake
3. Ponsticill & Dolygaer Lakes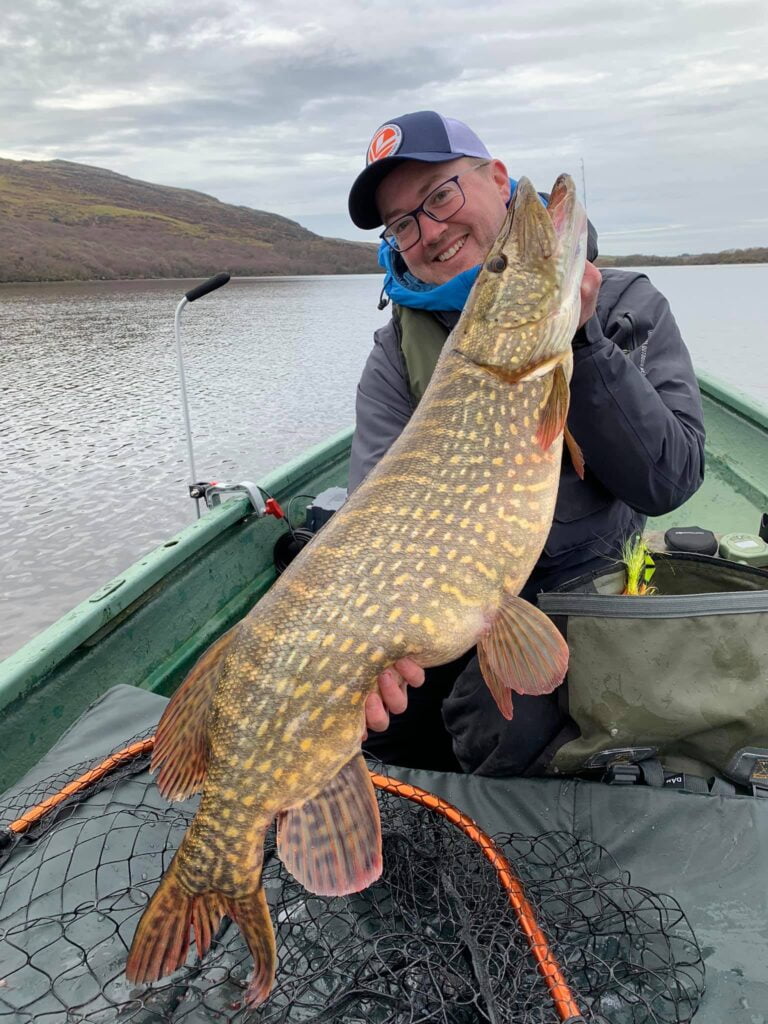 Carp fly fishing Wales

If I were to challenge you to try one different type of fishing this year, it would be to catch a carp on a fly rod. They are some of the hardest fighting fish you are likely to encounter. Another great factor is that carp lakes are dotted around Wales and day tickets are normally around £10 or less!

They provide great sport for experienced anglers, but also a great way to introduce someone to fishing in general. There's an in depth piece to immerse yourself in here.
Three carp lakes to try:

1. Pembrokeshire Coarse Fishery
2. Riverside Fishery
3. Aberystwyth Fishing Lake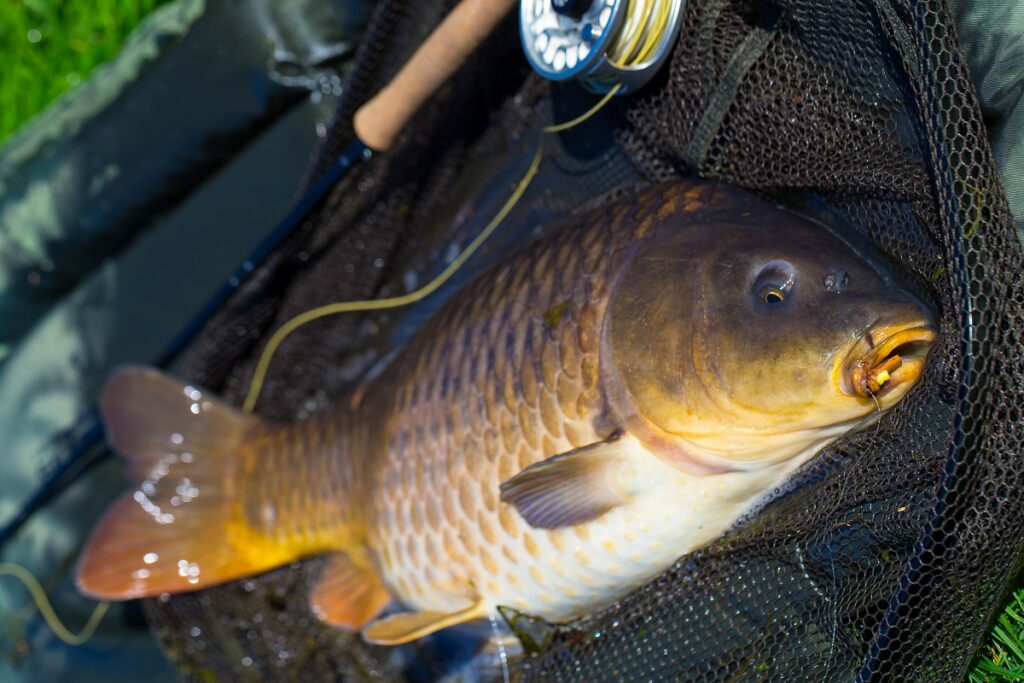 Brown trout fishing

Not only do we have some of the best wild brown trout fisheries in the UK, I truly believe that we are seeing new gems emerge, especially as some rivers continue to recover and improve since Cypermethrin was banned as a sheep dip and others continue to recover after heavy industry was curtailed. Hatches continue to improve and alongside this abundant food source the number and size of the trout are improving too.
Three trout rivers to try:

1. River Teifi
2. River Usk
3. River Taff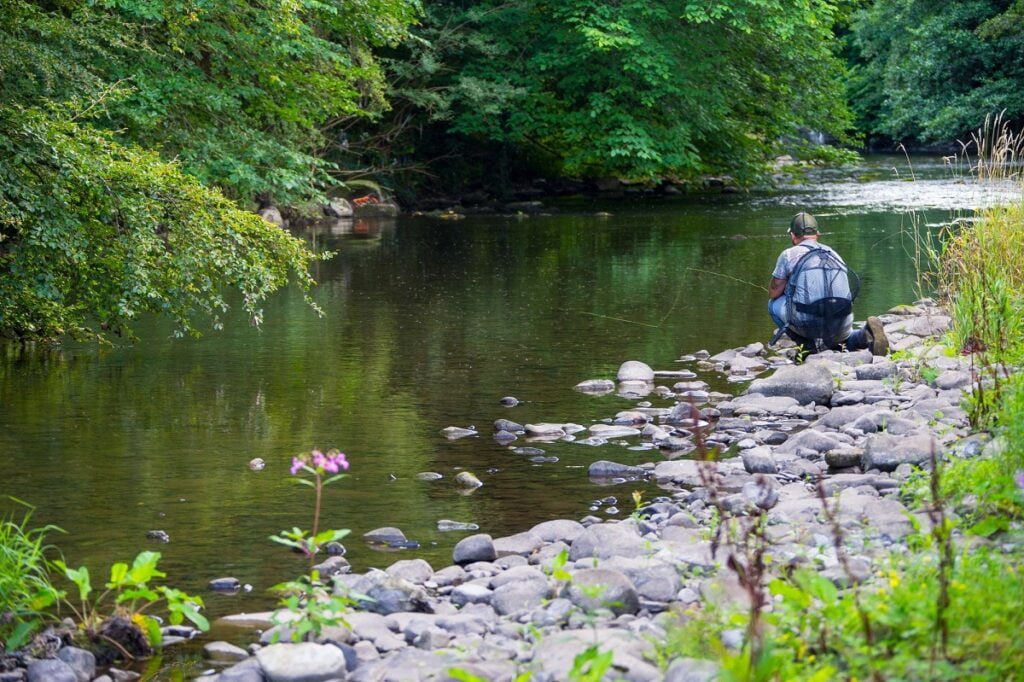 Small Stream fishing in Wales

This, to me, has been one of the saving graces during lockdown. Small streams and tributaries are often where we start our angling journeys, but soon forget about them in favour of their larger brethren. However, with travel restrictions implemented, we were forced to look for angling avenues closer to home, and these often emerged in the form of smaller streams. Rekindling this connection is a joyous affair and you end up kicking yourself for overlooking or disregarding these smaller treats. They are not without their challenges and the size of the trout to be found are often smaller, but this often brings on its own enjoyment.
The added beauty of these small streams is that they are literally everywhere and within a very short driving radius. They are sometimes free to fish too, as long as you obtain the landowners permission first. Or in the Usk, Monnow and Wye catchments small stream fishing can be booked through the Fishing Passport. If you have a short fly rod (preferably 7 to 9 foot max), a floating line, a few nymphs and dries then you're good to go – this is often uncomplicated fishing. It is more a case of walking and searching, than fishing too technically.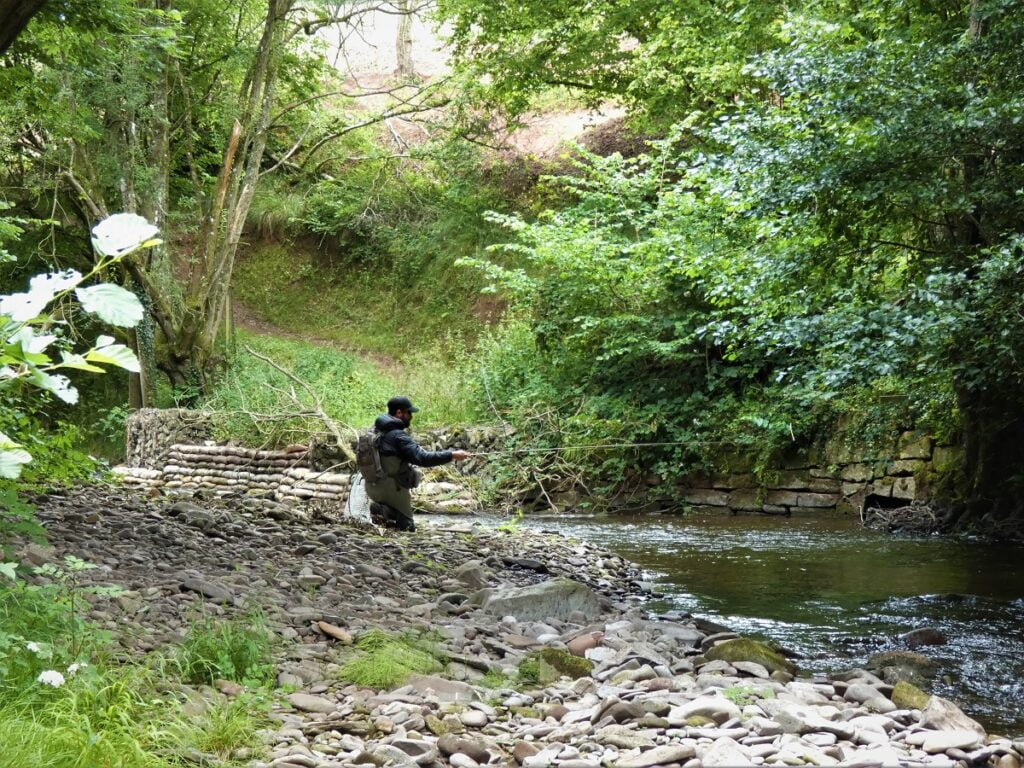 Sea Trout (Sewin) fishing Wales

We are fortunate to have rivers in Wales that still produce annual sea trout catches in the thousands. We also have big fish rivers that have a pedigree of producing double figure sea trout. Every corner of Wales has a river that produces sea trout in varying numbers and there are also some fantastic unsung heroes outside of the most notable three; Teifi, Towy, Dovey.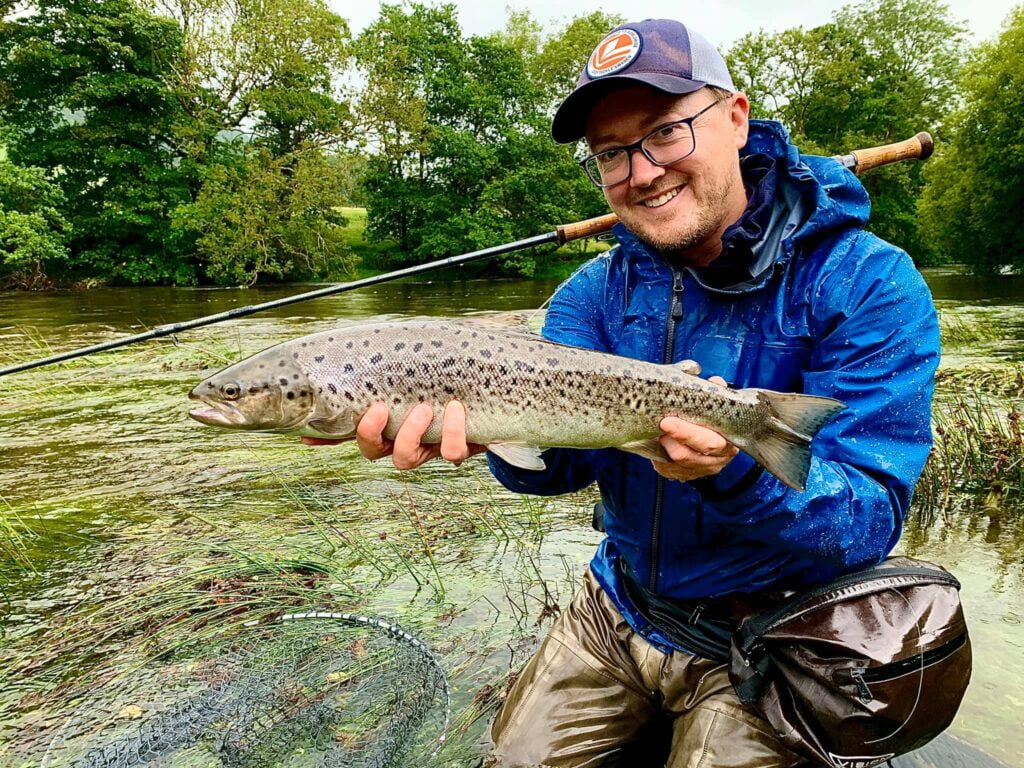 Why not set yourself a challenge of catching a sea trout this season? Also, if they are a regular target species for you, why not set yourself the challenge of catching one on a new river? With such amazing access to club water around Wales you would be foolish not to. For a more comprehensive insight, this sea trout article should prove invaluable.
Four sea trout rivers to try:

1. River Conwy
2. River Mawddach & Wnion
3. River Ogmore
4. River Neath

Salmon fishing in Wales

It is fair to say that salmon numbers are not what they once were. However, we have notable and revered rivers scattered across Wales, some of which are still producing decent numbers.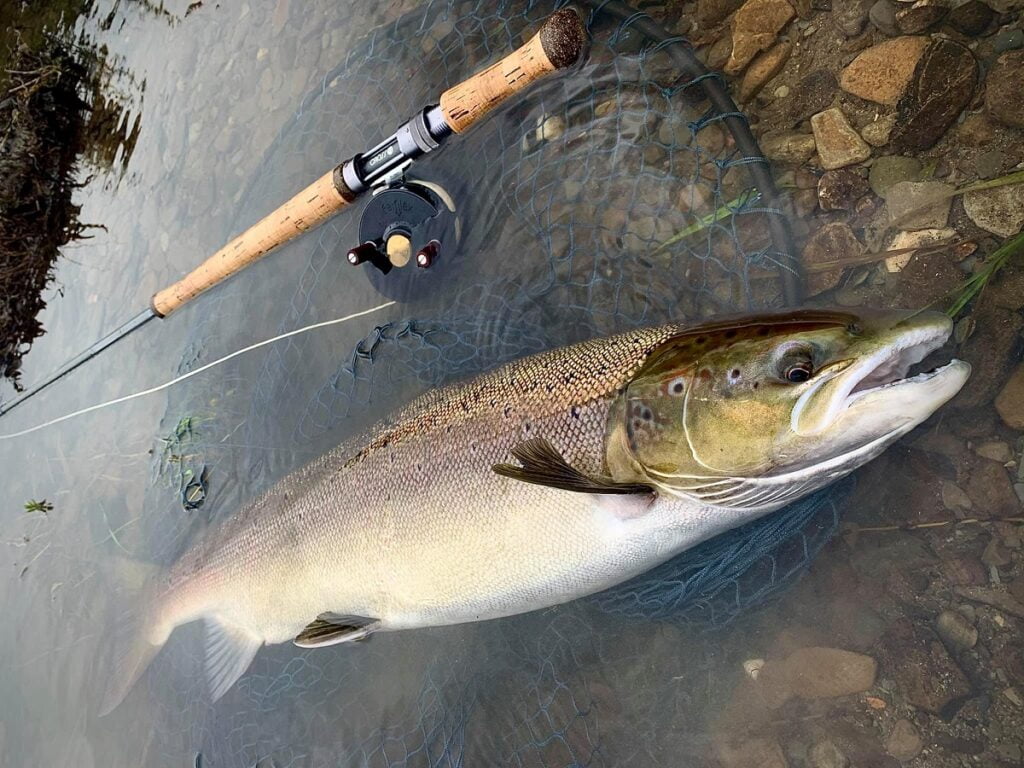 Another positive trait in Wales is that we have great access to such rivers and the cost of a day ticket or a year's membership to a fishing club is not going to break the bank. Indeed, the cost of a season ticket is likely to cost significantly less than a day's fishing on a notable Scottish salmon river, with the added bonus of the other species likely to exist and extend your sport throughout the year.
Three salmon beats to try:

1. River Usk Chainbridge
2. River Wye Abernant
3. River Towy Carmarthen AA
YouTube Channel
Did you know Fishing in Wales has a YouTube channel?? With over 40 game, coarse and sea fishing videos ready to watch, we will be uploading many more videos showcasing the best of Welsh angling over the coming months.

So why not SUBSCRIBE HERE to keep up to date with video content as it lands…