Fishing with the Family in Wales – getting away with it!
If you are planning a staycation in the UK later this year, Wales should be at the top of your list.

With so much fishing on offer in Wales, you can easily fit angling into a holiday break. Here fishing guide Steffan Jones explains how you can fit fishing into a family holiday – and how to get away with it!

When you have a young family, compromises have to be made. There is no question about it. The days of swanning off at leisure without giving anything or anyone a second thought have gone, not to return for many, many years – if ever! However, there is a middle ground and you should explore this grey area to the fullest.
It is rare to travel somewhere where no fishing avenues exist. As such, first and foremost and to a degree; be glad about what presents itself.
A balance can definitely be found during family holidays where family time is not compromised in lieu of fishing time. Indeed, as a result of the family holiday largely being over the main summer months, you will probably be spending time with the family when the fishing is bad and spending time on the water when the fishing is best – a definite win-win.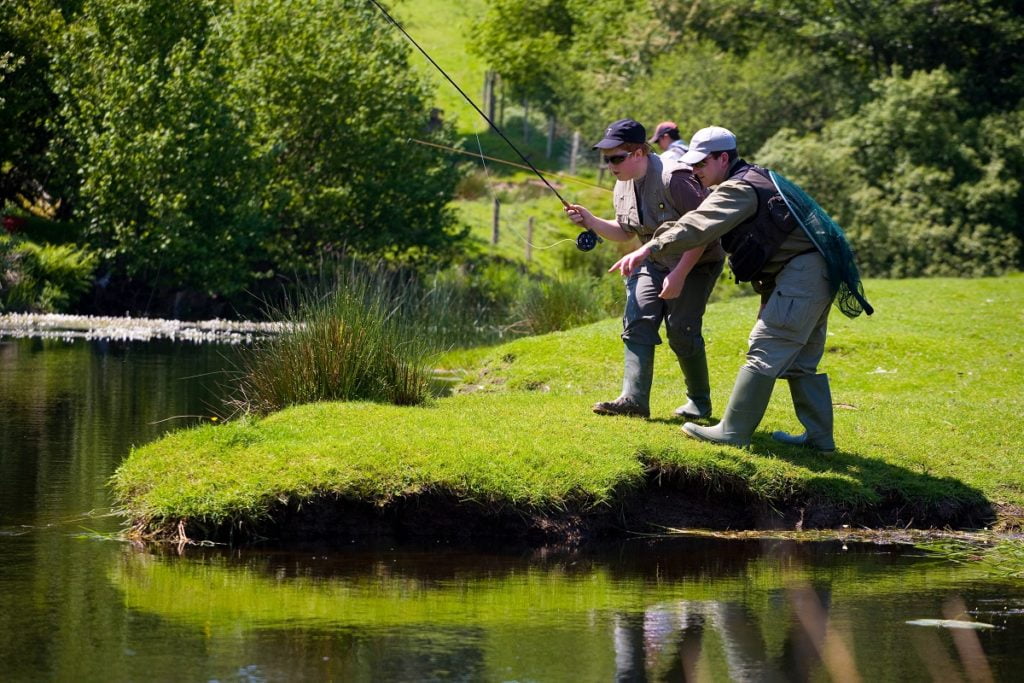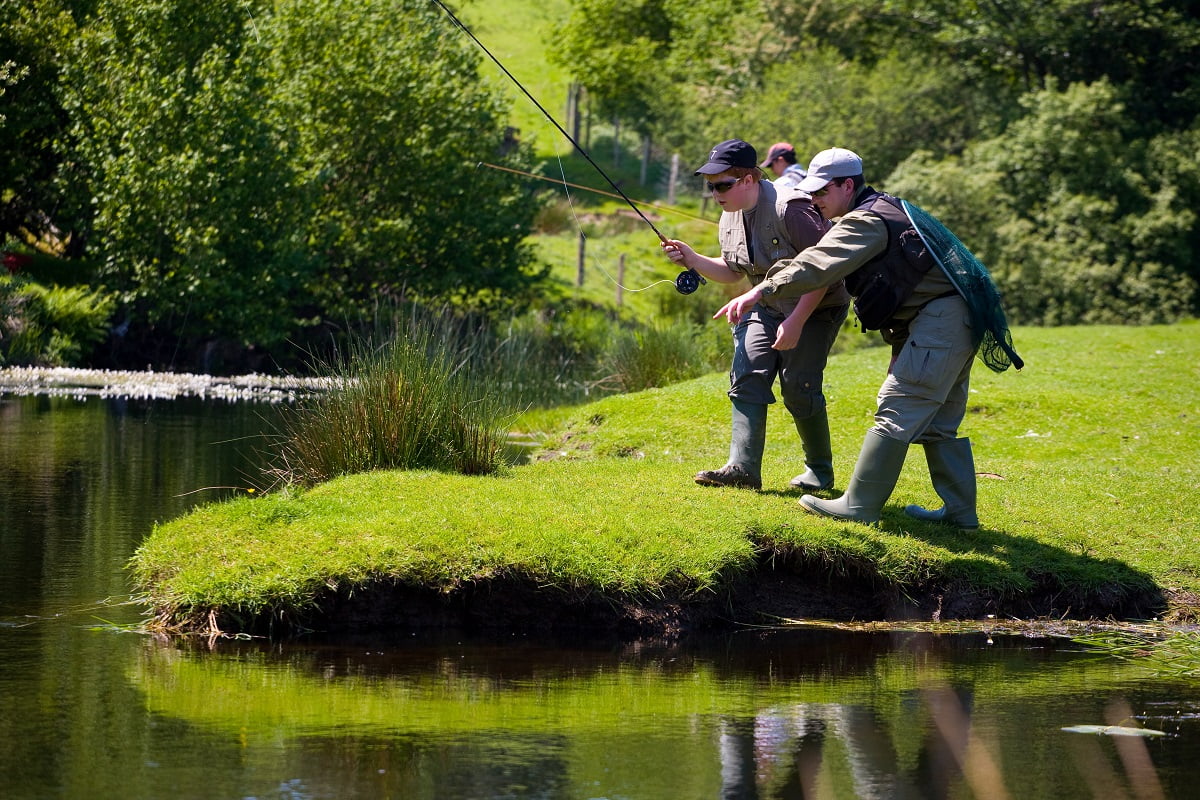 We are fortunate in Wales that you are never far from water and where there's water there are usually fish. With over 500 lakes, 2700km of coastline and more than 3000km of prime trout river, Wales is an ideal destination to take a family holiday with fishing in mind; wherever you stay abundant angling opportunities are always nearby.
In Wales the summer days are long, so you still have a few hours of evening light after dinner and after putting the kids to bed to wet a line. When targeting coarse fish such as carp, this can often be the key period for a bite, especially when the warmth and glare of the day starts to wane. The same applies to sea fishing when the bass, for example, will often be most active during the low light hours.
A couple of night sessions can be planned in advance and are easily achieved during a week's stay. This can be a few hours lakeside at a fishery for carp, a few hours on the river targeting barbel and chub, or by the shore either targeting bass on lures or bottom fishing for huss, rays and smooth-hound. The added benefit for the sea angler is that the beaches become deserted, whereas in the daytime it would be almost impossible to wet a line due to swimmers and rafts.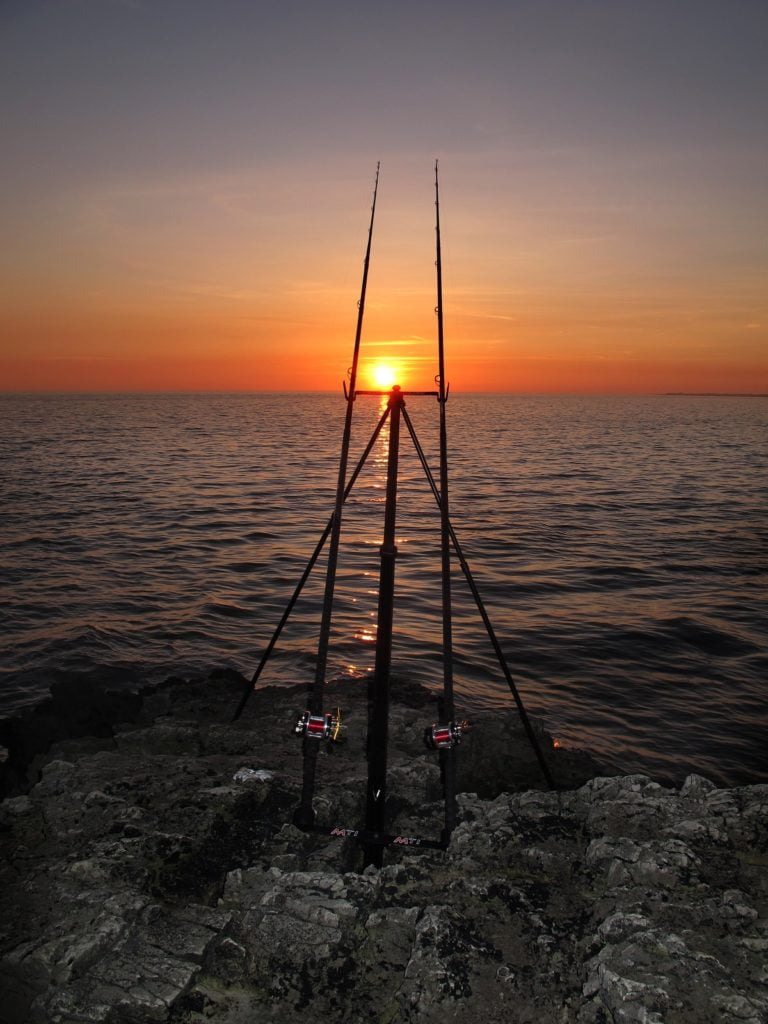 The evening is also a great time to introduce someone to sea fishing, specifically targeting mackerel, which should be present in abundance and are usually fairly easy to tempt. They are a great introductory species but also make for a great, fresh meal at the end.
For the game angler early mornings or late evenings are key; whether you are interested in targeting sea-run-fish or resident fish. Chances are when the sun is on the water and the main daytime temperatures hit the fish will be largely dormant – especially if the river is low and clear. During such times if I had to pick one period to fish – regardless of whether I was on family holiday or not – then it would be the evening.
If you are after salmon and sea trout, then the evening is great as you can start by targeting salmon before progressing to sea trout in the gloaming. Salmon will usually start to push around, become active and show themselves as the light begins to fade, often dropping their guard and being more susceptible to capture.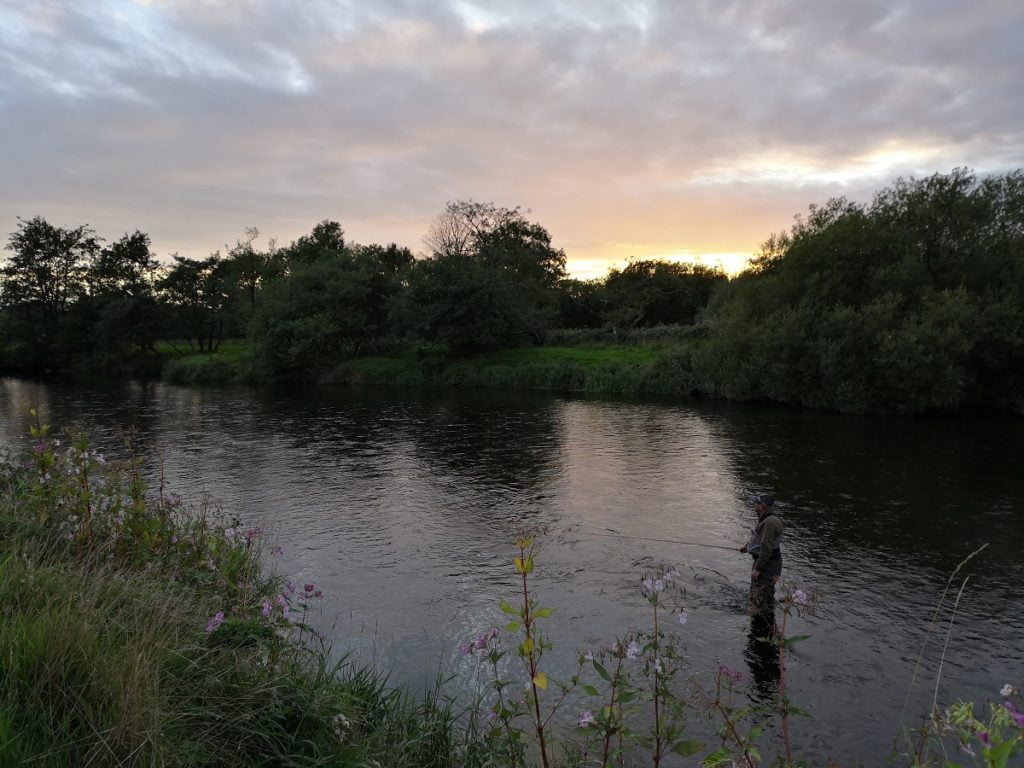 Sea trout, or sewin as they are known in Wales, are very nocturnal, with full darkness often being the optimal time to target and catch them. This should appear towards the top of your target list during the summer months whilst on holiday, especially given how well they work around daytime activities. There is a plethora of rivers on which to target them – check out an overview article HERE.
The brown trout angler is in for a treat. You get an amalgamation of spinners returning to the water and often the strongest hatch of the day occurring in the evening during the summer months – if it's too warm and dry during the day then insects prefer to hatch in the evening, as otherwise their wings dry too quickly, becoming stuck in their shucks as a result. This surface activity forms the perfect storm for a feeding frenzy. As an additional bonus, the failing light also makes the trout lower their guard – even the wiliest and largest inhabitants. A pool that may seem devoid in the daytime will be a hive of activity in the evening.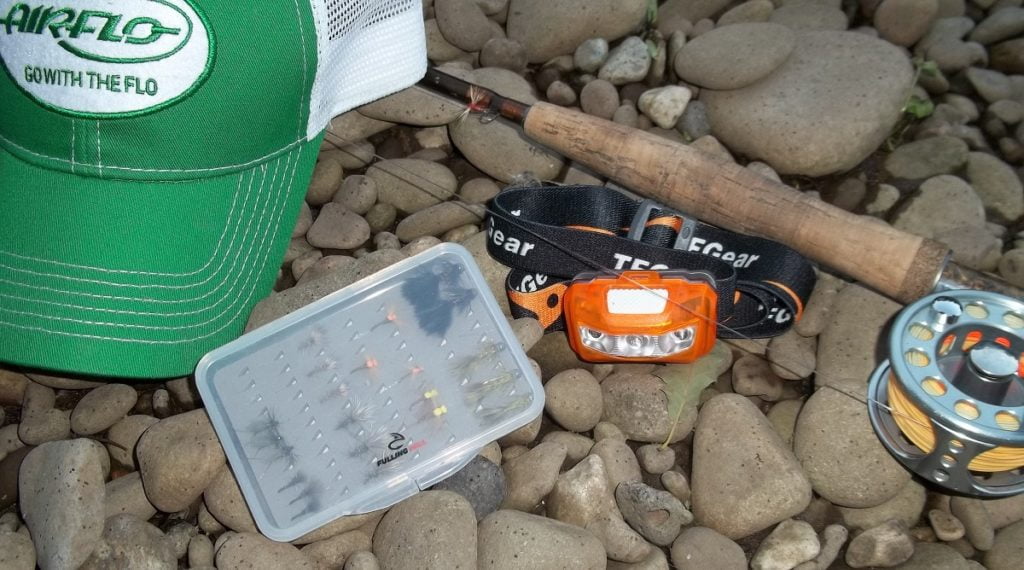 The setup need not be complicated. A 9ft #4 or 5 fly fishing rod is perfect, combined with a floating line. On the end a tapered leader is highly recommended with the overall leader being as long as you can manage; the longer leader will enable a delicate presentation, which may form the fine line between success and failure on such fish under such conditions. 12 – 15 ft is commonplace and 18 ft+ is certainly not unheard of. Basically, fish as long as you are comfortable with and do not be shy about reducing the length as the light fades; it becomes increasingly difficult to gauge distance as light levels diminish, as such a shorter leader is recommended. In addition, the fish become less wary as the light fades, becoming more approachable, and, therefore, more catchable. More river fly fishing tips can be found here.
If you know what is hatching – local advice will always provide such nuggets of information – then you may travel light. For trout fishing a handful of flies is all that's required. In the height of summer, you're likely to have blue winged olives, perhaps some olive uprights, then a couple of sedge patterns. Carry dun and spinner patterns to cover the olives, then an emerger and a very buoyant adult version for the sedge. Do not over-complicate things, because such situations are rarely complicated. Match the hatch, it is that simple.
When the light fades to a degree where the pattern may no longer be monitored, switch to the adult sedge pattern. Sedges will often hatch late into the night. They will hatch then scurry for the nearest bank or boulder. As such, whereas the olive patterns preferably need to be fished dead-drift, you may swing and skate the sedge to mimic the natural. The takes can be explosive and little finesse is needed in the approach.
WHERE TO START?
No matter if you are a sea, coarse or game angler, the advice will be the same – contact the fishing tackle shop nearest to where you are staying. Their help and insight will prove invaluable, just remember to thank them in return with some custom – even if it's just a packet of hooks. What's fishing well, where's fishing well, what to use, where to go etc. will all be covered best by the locals.
As such, once your family break is booked do a search for the local fishing tackle shop and open the line of enquiry to what sport may be on your doorstep. Given that your time will be limited, they may also be able to point you in the right direction of a local fishing guide, which may prove invaluable with such fleeting visits to the water – a guide at the start of your stay will prove invaluable for the remainder of your stay. They will also have equipment you can use too, which is a bonus if you have not found room to pack your own.

Words: Steffan Jones
Images: Steffan Jones, Ceri Thomas, Tim Hughes