Carp Fishing in Wales – Small Fishery Fun
Fishing for carp in small fisheries in Wales can be a rewarding experience for anglers of all levels. Carp are a common species found in small fisheries, and with the right approach, anglers can catch a good number of fish in a single session. In this article, we will cover the essential information on how to fish for carp in small fisheries, ponds and lakes.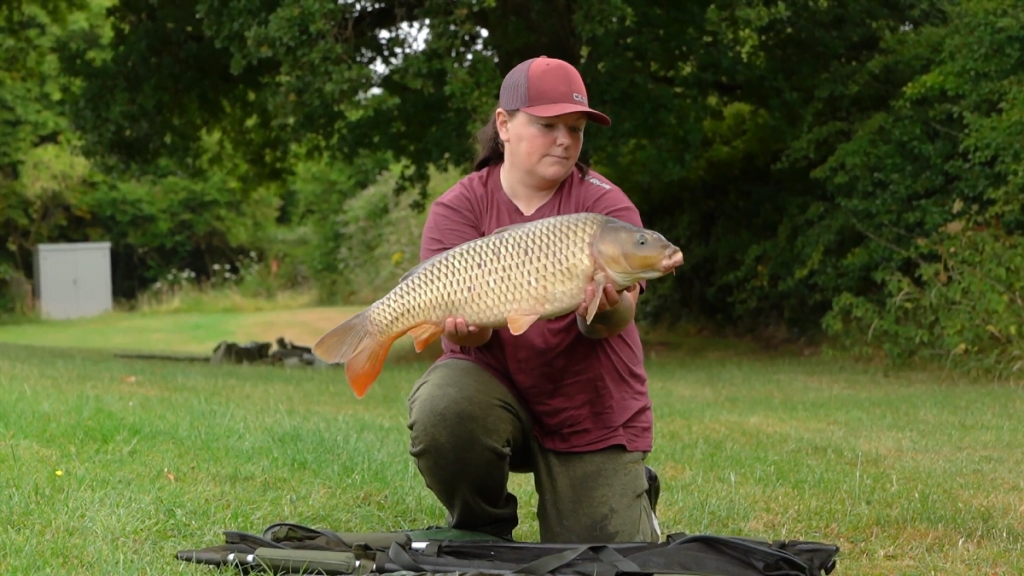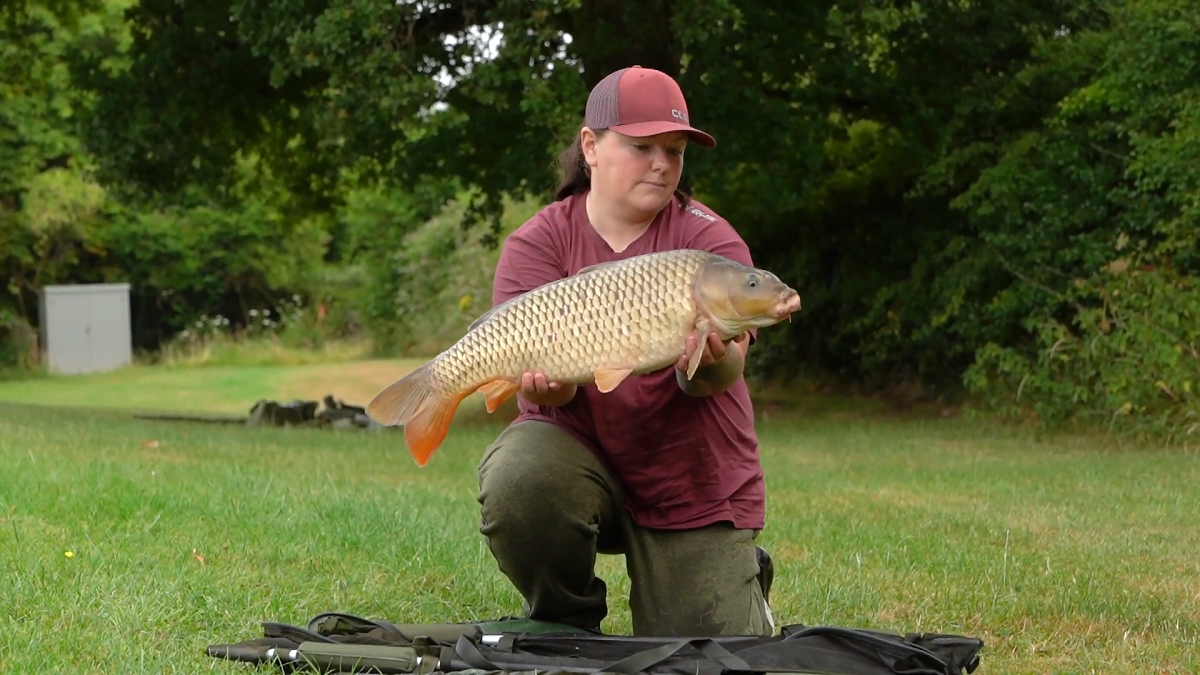 Location – where to start?
Small stillwater fisheries in Wales are abundant and anglers will have plenty of options to choose from. Before setting out to fish, it's essential to do some research and find a suitable fishery that holds carp. You can easily find these by looking at our 'Find coarse fishing map' .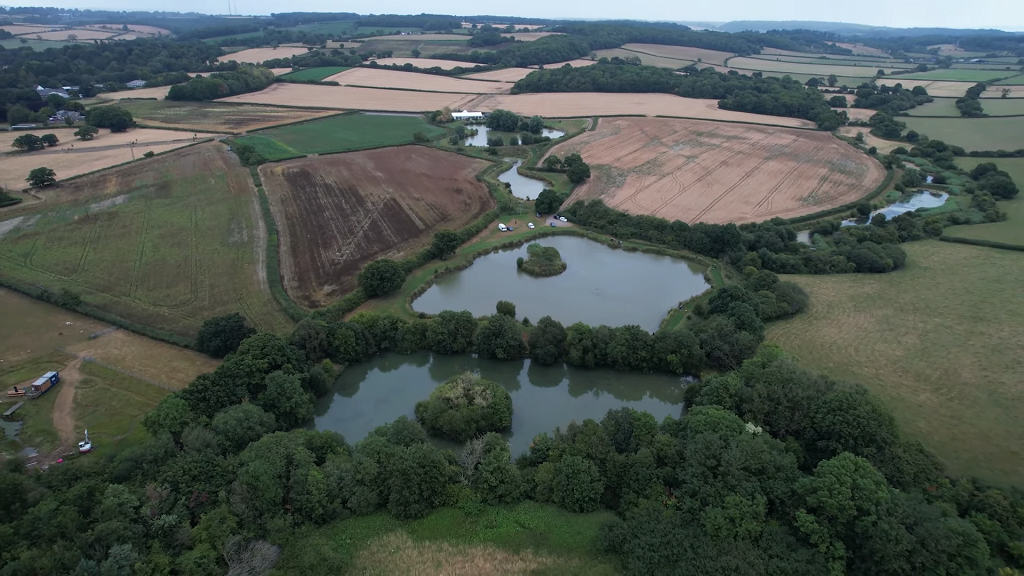 Tackle and Equipment
The tackle and equipment required for fishing for carp will depend on the size of the fishery and the size of the carp. In most cases, carp in these venues run from 5lb to 15lb, with the odd 20lb specimen so a 10 to 12 foot foot carp rod with a test curve of 2.5-3.5lb will be suitable. A 4000 or 5000 size baitrunner reel will also be sufficient. It's important to use a good quality monofilament line with a breaking strain of at least 10lb.
For carp fishing in small fisheries, it's essential to have a suitable landing net, unhooking mat, and a set of weighing scales. A carp care kit should also be carried, including antiseptic and unhooking tools.
Bite detection
Bite alarms and pods are two essential pieces of equipment for carp fishing. Bite alarms are electronic devices that detect when a fish has taken the bait. The alarm sounds a loud, distinctive beep to alert the angler that there is a fish on the line.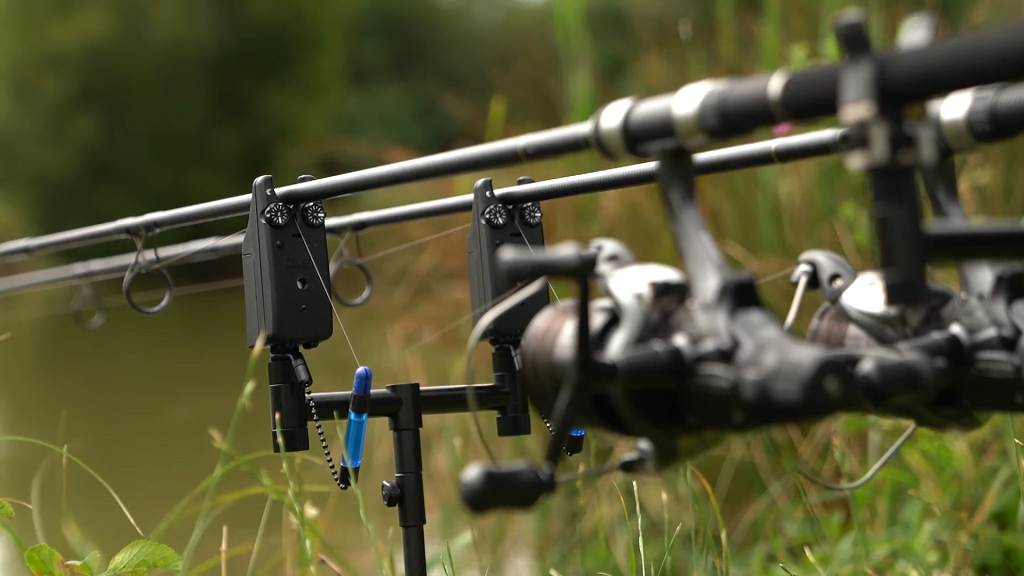 Pods are essentially a set of rod rests that are designed to hold multiple rods securely and at the same height. The benefit of using a pod is that it allows the angler to fish with multiple rods at the same time, which can increase their chances of catching more fish. It also helps to keep the rods organized and prevents them from getting tangled up. Pods also allow you to fish most swims very easily, without the need to drive bank sticks into the ground.
Bait for carp fishing
Carp in small fisheries are typically fed on pellets and boilies, so these are excellent bait options. Other baits that can work well include sweetcorn, luncheon meat, and worms. Overall, boilies are a great bait and very easy to buy and use. They are easy to store as well, with 'shelf life' baits being very popular.
There are many different types of boilies available on the market, different flavours, colours, and sizes can all make a difference. Research the waters you'll be fishing in, and talk to other anglers for advice on which flavour boilies have been successful in the past.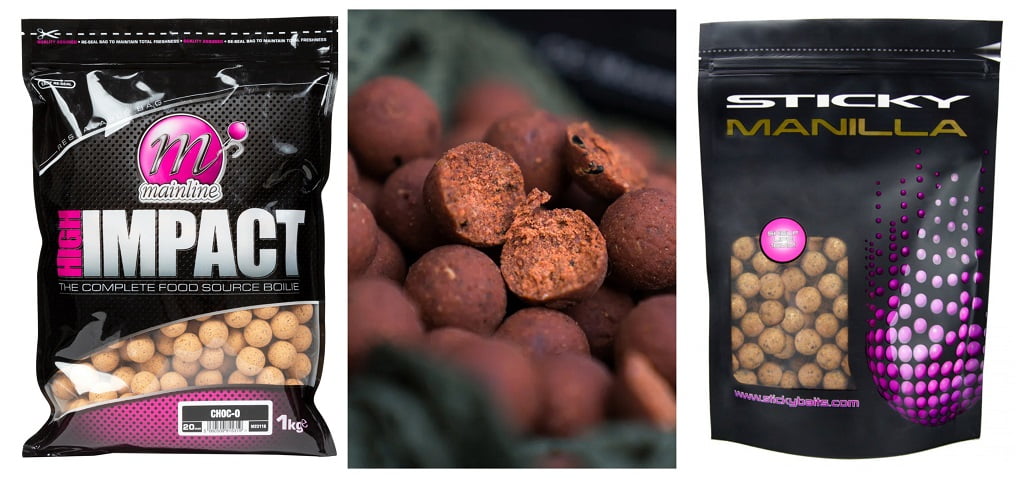 Rigs
There are many different rigs that can be used for fishing with boilies, but some of the most common ones include the hair rig, the chod rig, and the hinged stiff rig. A simple hair rig is the most popular choice. The chod rig is a good choice for fishing in weedy or muddy waters, while the hinged stiff rig is a good option for fishing with larger boilies.

Once you've chosen your boilie and rig, attach your chosen rig to your mainline, and then a lead weight with a lead clip or in-line system. Lead weights for carp are normally between 2oz and 3.5oz and help hook the carp. You may also want to add a PVA bag with some chopped bait, ground bait, and bait attractants, as this can help draw in the carp.
Where to start?
Casting to features such as islands, gravel bars, clear patches in weed and obvious patrol routes of carp are a good tactic, as is building up a bed of bait by feeding your swim regularly, which will attract carp and get them competitively feeding over your hook bait.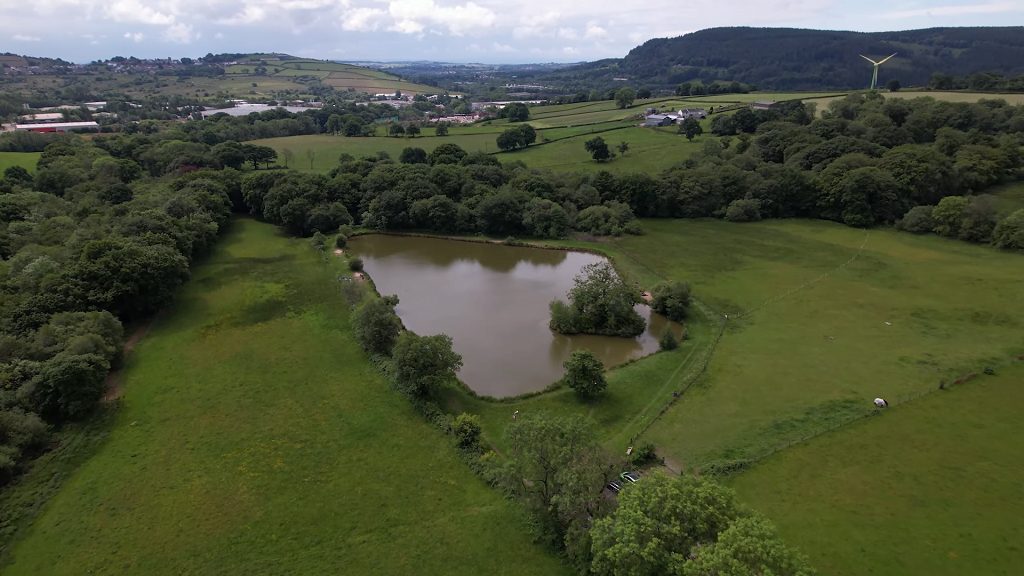 Fishing for carp in small fisheries in Wales can be a fun and rewarding experience for anglers of all levels. Finding a suitable fishery, using the right tackle and equipment, experimenting with different baits, and using the right techniques are all essential elements of successful carp fishing. With a bit of practice and patience, anglers can enjoy catching carp in these beautiful and tranquil locations.

Happy carping!