Winter Stillwater Carp Fishing
Wales may not be world renowned for its carp fishing, but a plethora of options do exist, with hundreds of venues offering great fishing even in winter.

The carp fishing boom was still in its infancy when Chris Yates trumped Walker's common with a colossal 51lb spawn-bound mirror in 1980. Yet despite the location of where these were taken (Redmire Pool, just on the border in Herefordshire), it took another 20-years for carp fever to really infect Wales.

Today, however, carp fishing in Wales is booming, with the country home to an ever increasing number and variety of carp fisheries, all driven by angling demand for this obliging, hard fighting fish.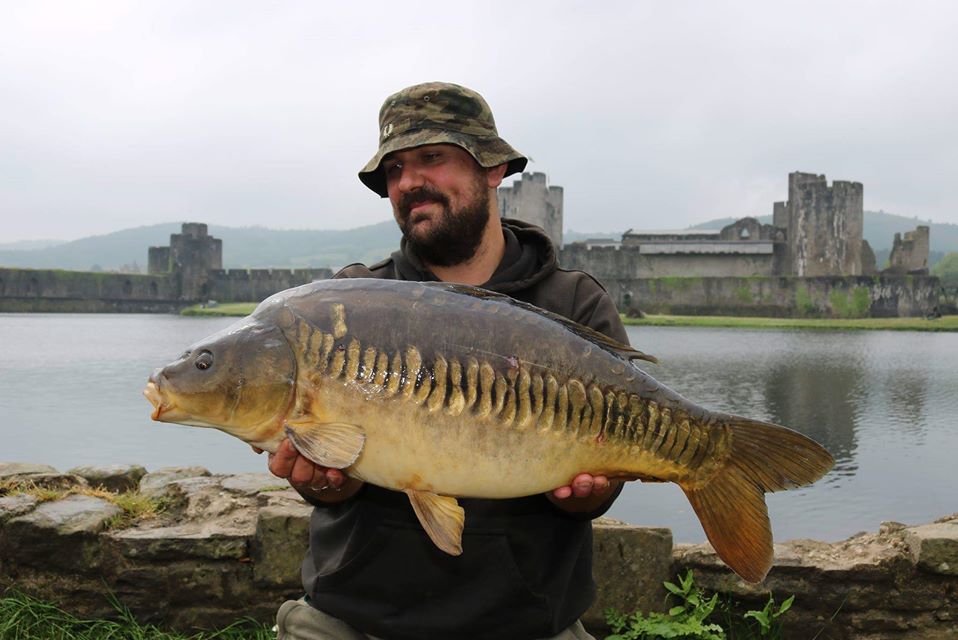 Carp baits and tactics for winter

Scientists believe a carp's eyesight is not as effective in low water temperatures, and that yellow is the colour they find easiest to spot. That's the theory, anyway, on why corn (most likely to be a plastic imitation grain of corn these days) and small yellow boilies, usually pineapple flavor, come into their own in the colder months.
If you are planning on targeting carp from a commercial fishery, where the carp are likely to be smaller in size, but present in greater numbers, one of the most effective tactics is to fish a method feeder. There are numerous pellets and groundbaits designed to mold around a feeder, plus as many hookbaits. The most effective are pellets, mini boilies, dead maggots, corn or luncheon meat.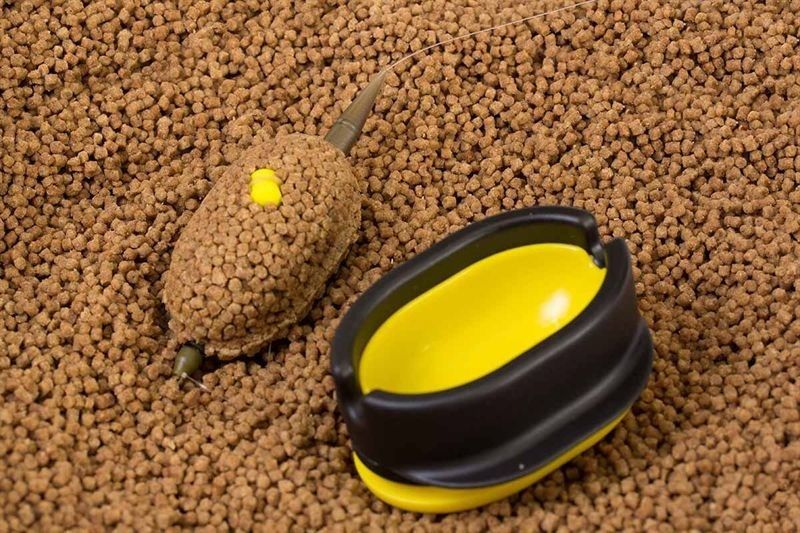 If you're new to the method, your best bet is to buy a method feeder, complete with mold, from Preston Innovations, Drennan or Guru. Likewise, you can also buy ready-tied hair-rigged hooks to-nylon in 3-4 inch versions. Bury the hookbait in the groundbait, cast regularly to the same spot and wait for the rod to be dragged in!

The hardest part is mixing your groundbait to the right consistency, so that it doesn't break up in flight, or on impact with the water. As for tackle, a medium to heavy feeder rod, or light carp rod will suffice, coupled with a medium-size fixed spool reel loaded with 10lb line, depending on the size of carp present. A reel with a line clip is a useful aid to accurate casting to features such as islands, or the far bank.

Wales has a huge number of commercial fisheries and smaller stillwaters holding carp, you can find these here on our interactive map.
Specimen Waters
Many anglers are content catching lots of small carp, but for others, size does matter. Several Welsh venues hold coveted thirty pounders, while one of the biggest carp known in Wales is a 48lb 2oz specimen (below) caught from the Wharf Syndicate Fishery at Bute East Dock, Cardiff.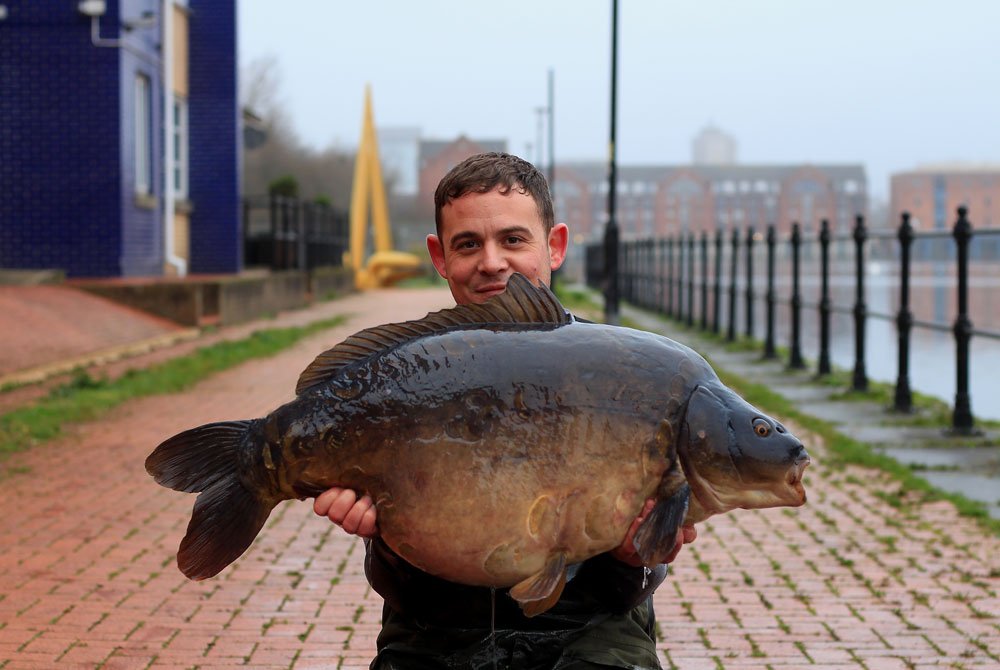 Another big fish venue is White Springs near Swansea, which has produced a Mirror carp of 45lb 2oz. Voted the best carp fishery in Wales by readers of Anglers' Mail magazine, White Springs is home to several other fish around 40lb.

Llyn Cae-Tŷ-Nant Syndicate Fishery near Tregaron has made a name for itself in just a couple of years. This stunning, natural upland lake has some very distinctive large carp, with fish to 45lb 11oz. Below a 35 6oz mirror from Llyn Cae-Tŷ-Nant.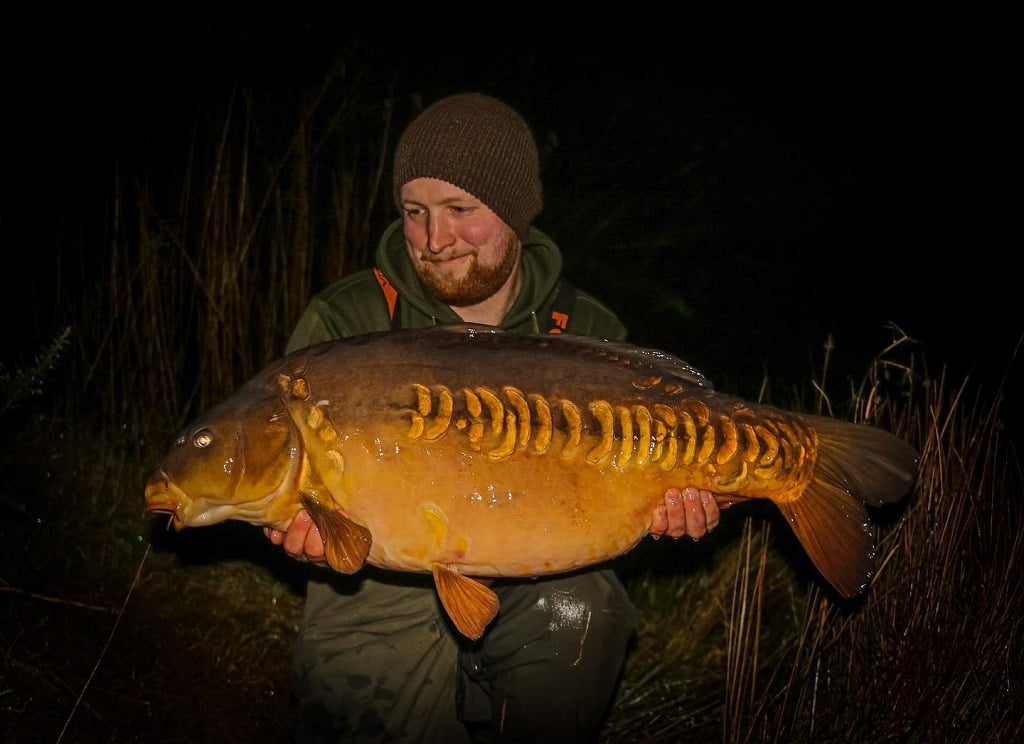 While South Wales can boast the biggest carp, Gweryd Lakes in North Wales is the highest king carp lake fishery in the land, at just over 1,000 feet. The carp were stocked in 1986 and the lake now holds at least 1000 fish, with many upper doubles and 20's to 29lb. So if you've got a head for heights and want to fish for carp in beautiful surroundings, it's well worth a visit.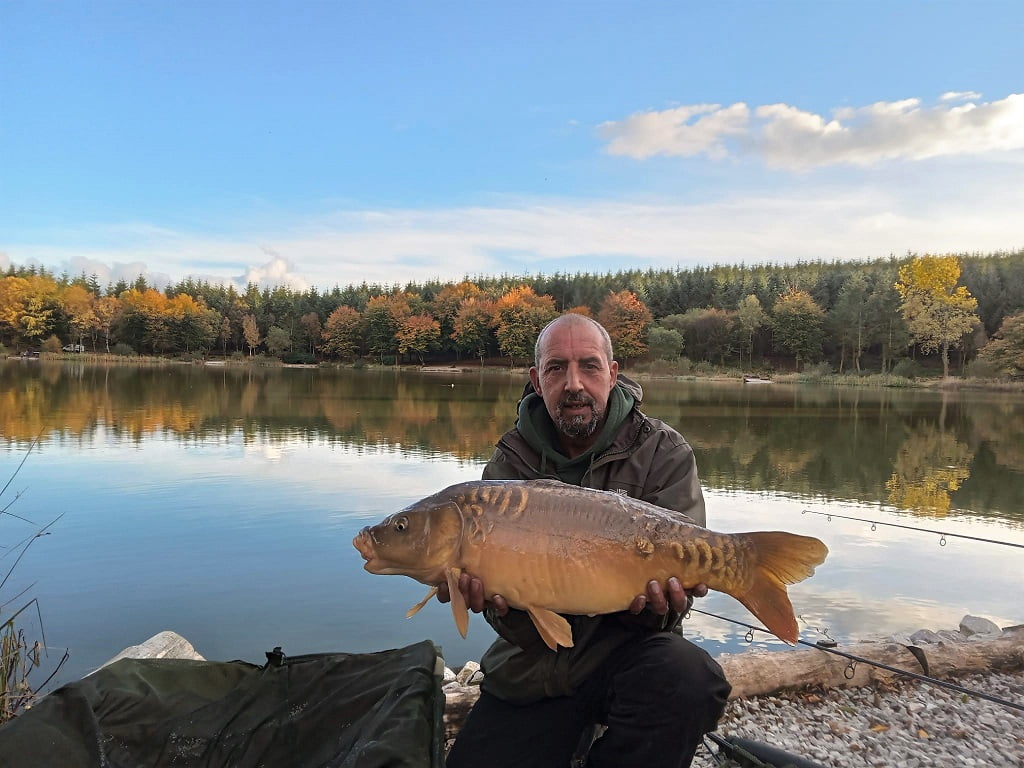 The Caerphilly Castle Moat is an iconic Welsh carp venue, this now holds plentiful 20's and several fish over the magical 30lb mark, to a record 31lb 2oz.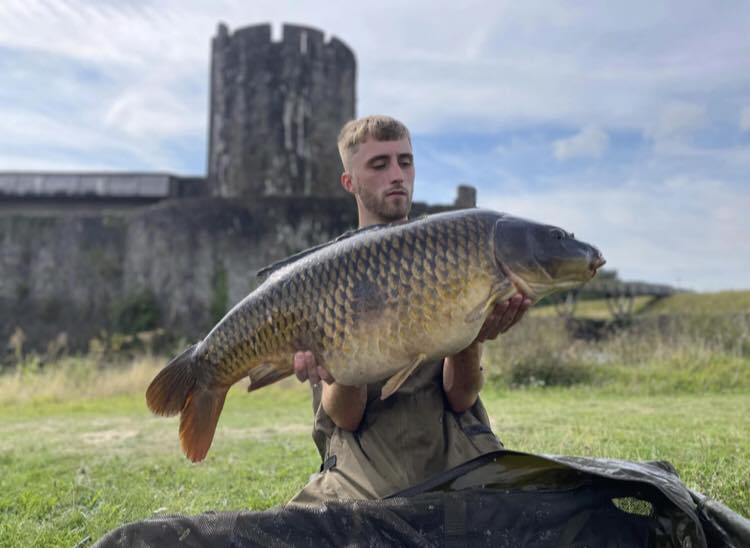 Specimen Tactics
A winter tactic for specimen carp that works well is a single hook bait with a bright pop up. This can be to cast at a showing fish that are not feeding hard, it works because you are tying to provoke a response with the highly attractive bright hook bait.

Maggots can also be a good winter bait, they wriggle so catch lethargic carp's attention, especially if dyed red or pink. Maggots can be presented using maggot clips, with a mesh PVA bag, which is used to introduce a small amount of free offerings around the hook bait.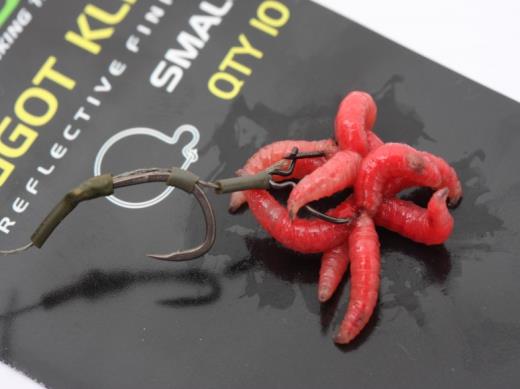 Zig rigs fished higher up the water are another winter method, as carp sometimes suspend themselves in the mid levels over the deepest waters in a lake, almost in a form of suspended animation. A zig is worth a try should bottom methods fail.

YouTube Channel
Did you know Fishing in Wales has a YouTube channel?? With lots of game, coarse and sea fishing videos all ready to watch, showcasing the best of Welsh angling. So why not SUBSCRIBE HERE to keep up to date with our video content as it lands…