Wild carp in the Welsh Mountains
Wild carp are an extremely rare sight nowadays, so why would anyone stock them a quarter-of-a-mile up a Welsh mountain?

Mark Parker and Adam Fisher investigate – with thanks to Improve Your Coarse Fishing' magazine.
When it comes to wild and remote fishing lakes, Pant-Y-Llyn is hard to beat and believe. Around a mile from the nearest road and over five to the nearest town, the obvious question is what are they doing in here? A fish, native to Asia, found at the top of a Welsh mountain. It is a real head scratcher.

Around eight acres in size, it is quietly nestled on the north eastern edge of the Epynt mountains, in the shadow of nearby peak, Banc-Y-Celyn. There is nothing overly rare about Small Welsh mountain lakes. However, your curiosity is piqued when you learn that this one is home to wild carp, minnows and even chub.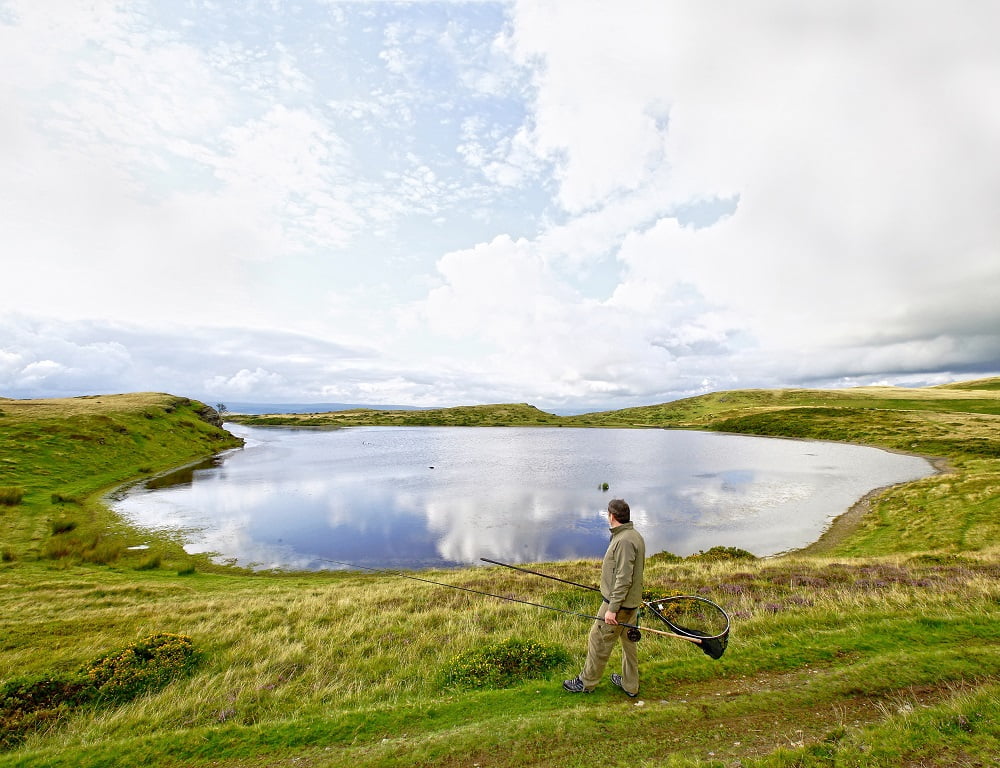 Pant-Y-Llyn is nearly 1,400 feet above sea level and probably started life as a corrie lake or tarn. These are natural mountain lakes or pools, which are formed when rain or river water fills a concave cutting made by a glacier in a hillside. It has, however, definitely had some form of excavation work done during its life. This is indicated by a pair of small bitumen dams at one end of the lake.

There are two wild carp-waters close to Pant-Y-Llyn; both are close to the River Wye trade routes and civilization, so the fish were stocked there for food. One of these is llyn Gwyn, where carp can still be found.
Pant-Y-Llyn, however, is a quarter- mile above sea level and brings a new meaning to the word remote. It makes a very odd place to put your larder. It has not been confirmed that these fish are 100% wild or an ancient hybrid of wild and king carp, but for whatever reason, they are surviving. They're thriving actually.

Years of eking out an existence feeding on various aquatic bugs, grubs and the millions of minnows that also reside in the lake, means they don't know what anglers' bait is. The fish are not what you might call "educated to the ways of anglers. Unlike most carp lakes, where one set of banks sticks come out and another set get pushed into the same holes moments later, Pant-Y Llyn has only seen two anglers in the past two years!
Although these wild carp are not 'educated to the ways of anglers they are also not suicidal either. Using a typical carp float rod and a centerpin reel, combined with a 4lb mainline to a 3lb hooklink, terminating at a size 14 hook baited with a single grain of corn is a good way to go.

We started by fishing large, fist-sized bags but found that tiny grape sized bags of pellets worked far better. Indeed, the smaller portions provided two fish in two casts. The fish wanted food, but too much in one area seemed to spook them. The conclusion was that the fish seemed to feed like starlings, flying in, picking up bits off the edge than flying off again.

Throwing in a handful of free feed mix gets things going – a tin of both hemp and corn and 4mm halibut pellets softened by the hemp/corn juice – the subsequent surface slick from the hemp and pellets gives a marker to cast the float at.

These fish are not 'educated' but can be easily spooked, so a little finesse regards the presentation can go a long way. In addition, there's no need to fish a long way out; a couple of rod-lengths out will suffice, the use of a centrepin brings a very enjoyable feel to the resultant fight.

As predicted, it didn't take more than 15 minutes for the float to dip violently before line was ripped off the reel. Repeating these actions in three different swims through the day, each one produced three or four beautiful, perfectly formed wild carp.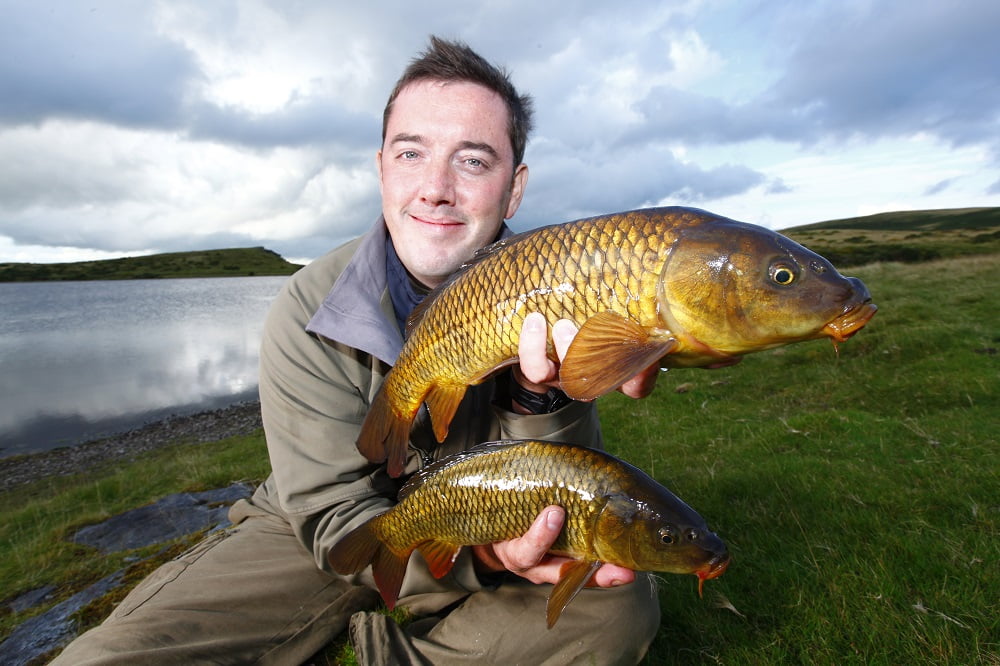 Apart from the click of the camera's shutter, the splash of the fish and the odd throaty bleat from the resident sheep, the mountainside was wholly silent. This is the beauty of a place like Pant-Y-Llyn.

For the meagre sum of just over £10, you could have your very own water for the day, catching truly wild fish that have never seen a hook.

To fish Pant-Y-Llyn contact the Wye and Usk Foundation on 01874 712074 or visit the Pant-Y-Llyn page on the Fishing Passport website to book online.

More details can also be found at anglingdreams.co.uk
This feature was originally published in the 'Wild Fishing Wales E-Zine'. Reproduced with permission of NRW.
YouTube Channel
Did you know Fishing in Wales has a YouTube channel?? With over 40 game, coarse and sea fishing videos ready to watch, we will be uploading many more videos showcasing the best of Welsh angling over the coming months. So why not SUBSCRIBE HERE to keep up to date with video content as it lands…