Urban Angling For Coarse Fish – 6 Top Fishing Venues in South Wales
Believe it or not, urban rivers and lakes in Wales can be great fishing spots! The water quality in Welsh towns and cities is just as good as places in the countryside – resulting in venues that literally teem with insect life and fish.

South Wales in particular, is very rich in urban lakes, which hold coarse species of all kinds, many of them to specimen sizes. Here we look at six of the best.

1. Cardiff Bay Barrage lake

Constructed in 1999, this huge freshwater lake dominates Cardiff, from the Principality stadium to Cardiff bay. It's 490 acres impound the waters of the River Ely and Taff, so every species found in these prolific rivers has colonised the lake. Species present include perch, pike, bream, roach, carp, barbel and chub. Sea fish can enter from the locks, so bass and mullet can also be encountered. Salmon and sea trout are also present, they run their way up the lake to spawn in the Taff each autumn.

The barrage lake is vast and chronically underfished – so Its full potential hasn't been realised yet. There are rumours of 40lb plus pike and carp, 4lb plus perch and specimen sized silver fish. If you want to be a pioneer, the barrage has specimen fish that have probably never seen a hook, so why not give it a go?

Information & tickets: Fishing on Cardiff barrage lake only costs £8 a day, with season tickets available for £47. Coarse fishing close season regulations apply. More information here.

You can also fish Cardiff bay lake as a Glamorgan Angling club member. Day tickets and local advice are available at Garry Evans Tackle Centre.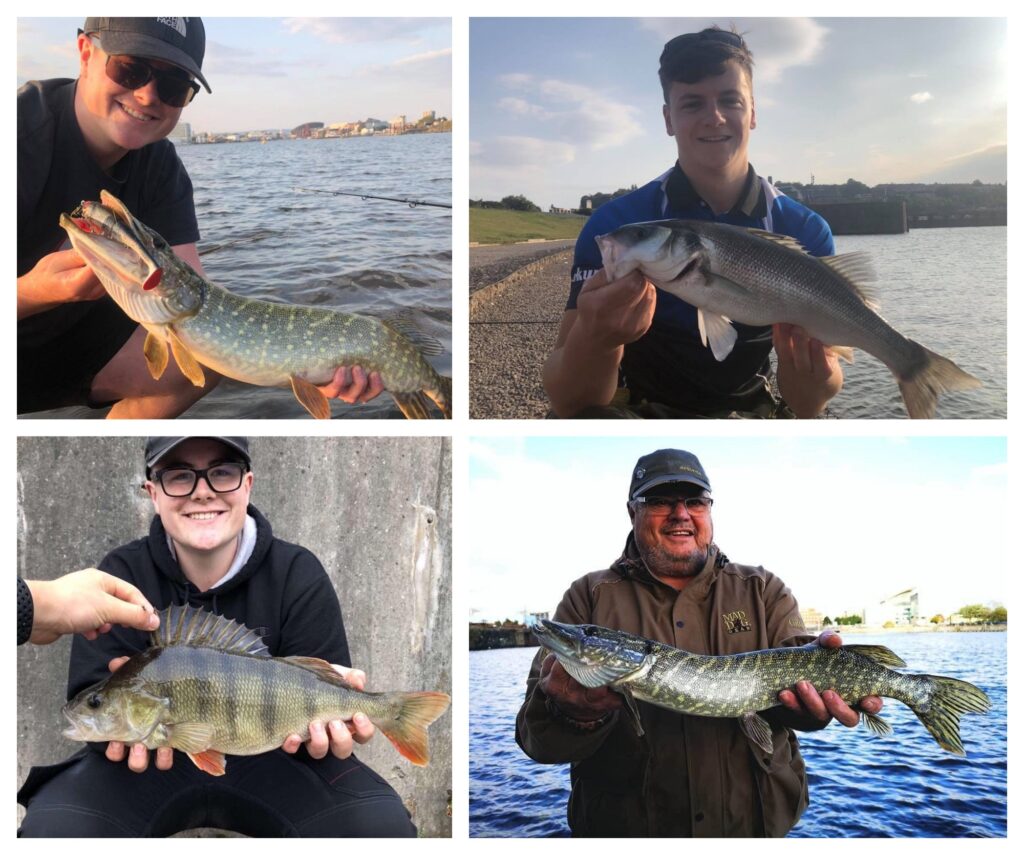 2. Port Talbot Docks – Port Talbot

Situated in the docklands area of Port Talbot, the dock is about as industrial as you can get. But that sort of makes it a cool – and very different place to fish! Covering a few hundred acres, this large sheet of water is actually fresh, not salt.

The dock literally teems with fish and is perhaps one of the most prolific match fisheries in Wales. It contains specimen pike, perch, rudd and bream. Bream anglers regularly catch bags in excess of 100lb in weight. The water often produces 20lb plus pike and big perch in the 3lb to 4lb size bracket. The dock also holds the odd trout, and bizarrely even bass and mullet that find their way in from the sea locks. The water here remains warm all year, making it a great venue for winter fishing.

Information & tickets: Available on the bank for less than £10 – from local character 'Dai the worm'. The fishing area is either side of a peninsula that is accessed from north bank road.

You can also fish the dock as a Glamorgan Angling club member, but 'Dai the Worm' must be contacted prior to fishing.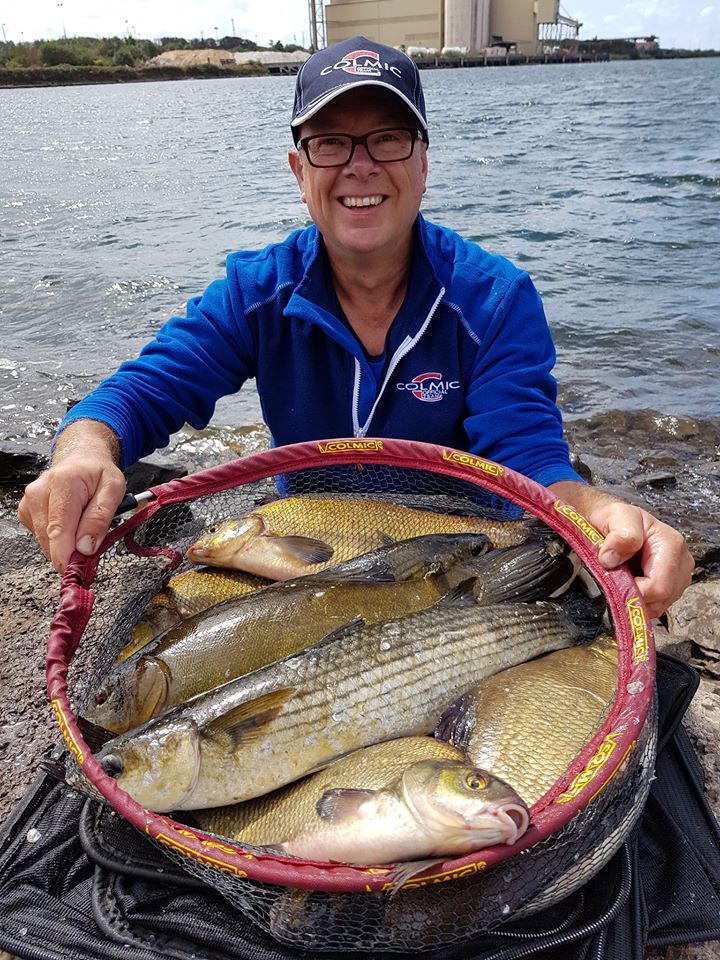 3. Caerphilly castle – The Moat lake

Castles and Wales go hand in hand. Where better to fish than in the moat of a proper Welsh Castle? Situated in Caerphilly town centre, the Caerphilly castle moat has large specimen carp, pike, perch and silver fish.

With a growing reputation as a quality carp lake, the carp run to over 25lb with plenty of upper doubles adding to the excitement. The lake has also produced pike over 20lb, with plenty of jack pike about, which can be great fun on spinning tackle.

The moat offers some truly unique fishing – where else can you cast your bait under the battlements of a 750 year old castle? It should be one on your urban list.

Information & tickets: Available from Tony's Tackle shop, very close to the moat, or join the angling club online via clubmate. Park in one of the numerous pay and display carparks around the town centre. Access is easy, with lots of open paths all around the lake for anglers of all mobility levels.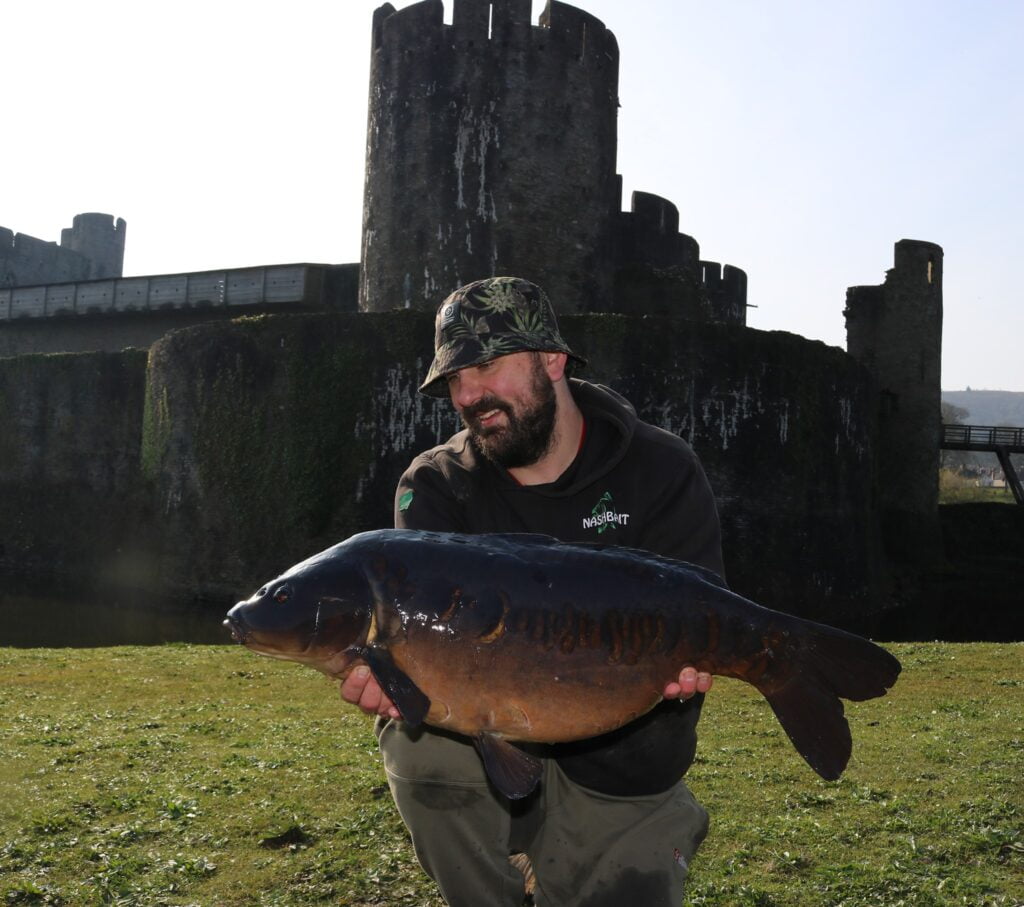 4. Cyfartha Park lake – Merthyr Tydfil

Just a stone's throw from another castle (a castellated mansion once home to the Crawshay family) Cyfartha lake is situated a short walk from Merthyr Tydfil town centre. Situated in a scenic and tranquil park, the lake is easy to access with good parking nearby, making it suitable for elderly and disabled anglers.

A very prolific venue, it's main draw is carp, with a huge head of fish in double figures in the lake plus plenty of 20lb plus fish too, There is also a great head of crucian carp, that are also well worth targeting.

Information & tickets: Merthyr Tydfil angling club owns the fishing. Anglers must joins as members or can be guested by a member. Season tickets are available in the town at the Bait Shack tackle shop, or you can purchase with the club directly online.

5. Brecon Canal – Brecon

With the famous River Usk passing through, it's little known that the Town of Brecon has a canal – but it does and its stuffed full of coarse fish! The fishing begins at the canal basin at the back of Brecon theatre. Put your polaroid glasses on and take a look into the water here – you will see chub, big bream, roach, dace and specimen perch finning in the clear water.

The fishing extends from the basin down past the Morrisons garage, to Brynach lock and the boat turning over the bridge there – these are all great spots to fish. Best times to fish are after heavy rain, with a bit of colour in the canal the fish feed well and are less spooky.

Information & tickets: At only £20 for a 12 month ticket, the canal is brilliant value for money! Merthyr Tydfil angling club lease the fishing. season tickets are available online through the club website or local outlets.

6. The Wharf – Bute East dock, Cardiff

The Wharf dock has become well known in recent years as THE home of Urban carp angling in Cardiff. It's been visited and fished by some of the biggest names in the carp world, such as Alan Blair of Nash tackle, who captured its superb and unique fishing on the Urban Banx video series.

The Wharf produces numerous specimen carp exceeding 30lb, many of which are distinctly dark in colouration with beautiful scale patterns. The clear water lake also holds large pike and perch, as well as the Welsh record grass carp at 40lb 2oz. The Wharf has some of the best carp angling in Wales, and can be fished if you join a local syndicate.

Information & tickets: Visit https://wharffishery.co.uk/
Whether you are passing through, on business or live in the area then you really should consider giving these awesome Welsh urban coarse fishing lakes a try – you might be surprised at how good the fishing is.