Reasons to buy a Rod Licence – An essential for freshwater angling in Wales
In Wales (and also England) anglers are required to purchase a rod fishing licence to legally fish in rivers, lakes, and other freshwater bodies. Fishing rod licences are an important regulatory measure that help protect and conserve fish populations and their habitats. As well as being a legal requirement, here are some reasons why anglers should buy a rod license when fishing in Wales and England:

1. Conservation and Fisheries Management: The revenue generated from fishing rod licences is used by Natural Resources Wales (NRW) and the Environment Agency (EA) to fund various conservation and fisheries management activities. These activities include habitat restoration, fish movements and translocations, monitoring fish populations, and enforcing fishing regulations. The licence fees contribute to the sustainable management of fisheries and help maintain the health and abundance of fish stocks.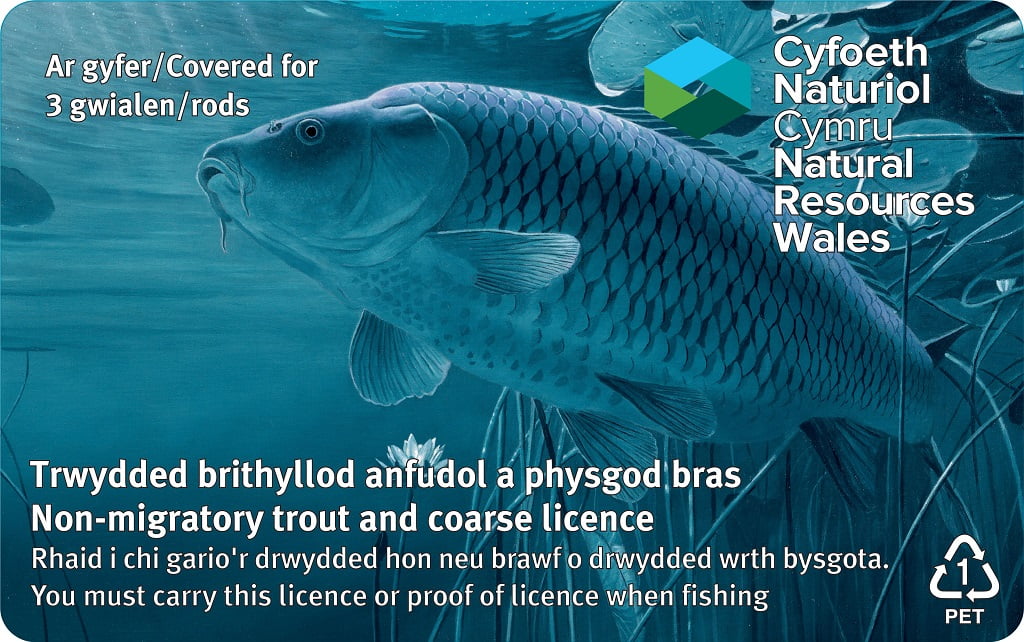 2. Protecting Fish Stocks: Through regulation, NRW and the EA strive to ensure that fish populations are not depleted beyond sustainable levels. Fishing bylaws may include catch limits, size restrictions, fishing methods and fishing seasons; all aimed at maintaining healthy fish populations and preserving the natural balance of aquatic ecosystems. For example, there are rules in Wales that aim to conserve salmon and sea trout stocks (these can be found here). By holding a rod licence, information from NRW and the EA relating to various aspects of fishing can be communicated directly to a large number of anglers; this could include updates on newly implemented rules and regulations, the status of fish stocks, potential risks posed by non-native invasive species, how to report pollution incidents, enforcement campaigns and successes, as well as general communication initiatives. Rod licence holders for migratory fish must submit an annual catch return; this data is vital, as it provides crucial information for monitoring the health and status of salmon and sea trout populations.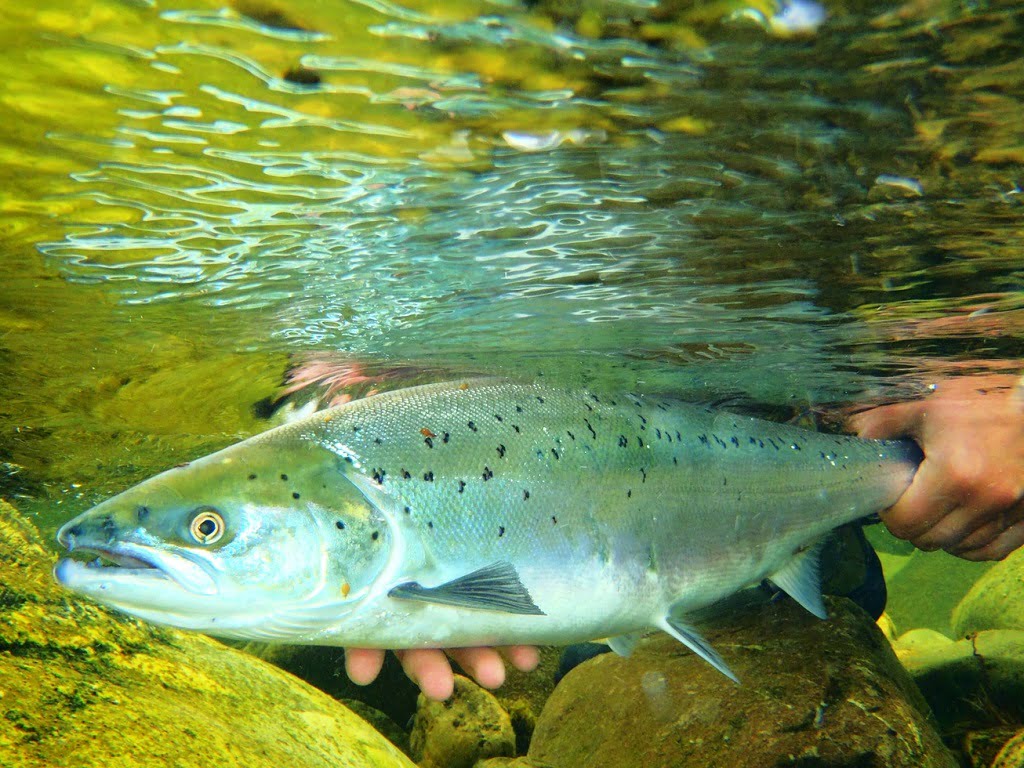 3. Enforcement of Fishing Regulations: Purchasing a fishing rod license helps support the enforcement of fishing regulations. Fisheries Enforcement Officers, employed by NRW and the EA, patrol fishing locations to ensure that anglers comply with the law. They monitor for illegal fishing practices, such as using unauthorised fishing equipment or fishing without a licence. The revenue from fishing rod licenses helps fund these efforts, ensuring that fisheries regulations are respected and enforced. The video below shows how a fishing rod licence check works; an NRW fisheries Enforcement Officer completes a random check at a Welsh fishery.

4. Funding Conservation Projects: Some of the funds generated from fishing rod licences are used to finance a range of conservation projects and initiatives. These projects may involve the restoration and improvement of fish habitats, creation of fish passes or weir removal to aid fish migration, and research on fish species and their habitats. Angling clubs and fisheries can also benefit from rod licence funding, for improvements such as peg building, accessibility or creation of disabled friendly fishing areas. By purchasing a licence, anglers contribute directly to these initiatives and help preserve and enhance the natural environment for fish and other aquatic organisms.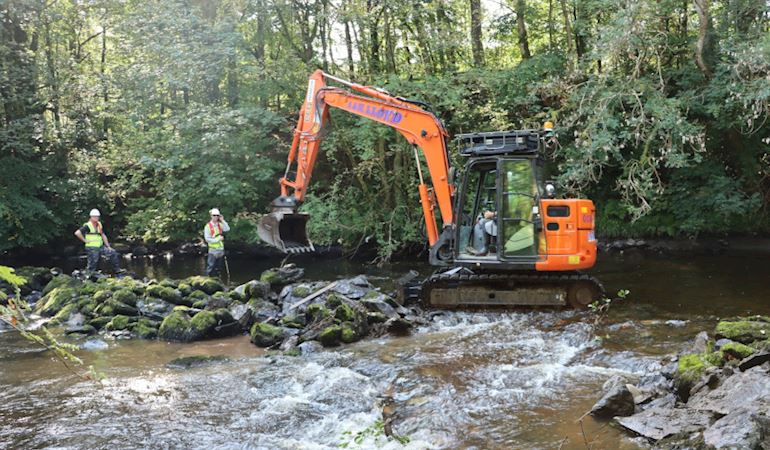 5. Supporting Education and Outreach: Rod licence funding supports initiatives to raise awareness about the importance of fish conservation, and to engage with and discuss issues with anglers, for example the Wales Fishery Forum. Licence funding provides resources and information to anglers and the wider public to promote responsible fishing practices, fish welfare, and environmental stewardship. The revenue from fishing rod licences ultimately helps foster a culture of sustainable fishing and environmental awareness among anglers.
6. Angling Promotion and getting people into fishing: Rod licence funding promotes angling opportunities for all, for example "Fishing In Wales" which is funded by NRW to provide information in Wales for residents and tourists, the "Get Fishing" program, run by the Angling Trust in partnership with various organizations including EA rod licence funding, which aims to introduce and encourage people of all ages and backgrounds to participate in fishing. "Take a Friend Fishing" is an initiative in the UK that encourages licensed anglers to introduce their friends and family to the joys of fishing. NRW and the EA contribute free rod licences for this initiative, which provides an opportunity for non-licensed individuals to try fishing under the supervision of a licensed angler, without requiring them to purchase a fishing rod licence for a limited period.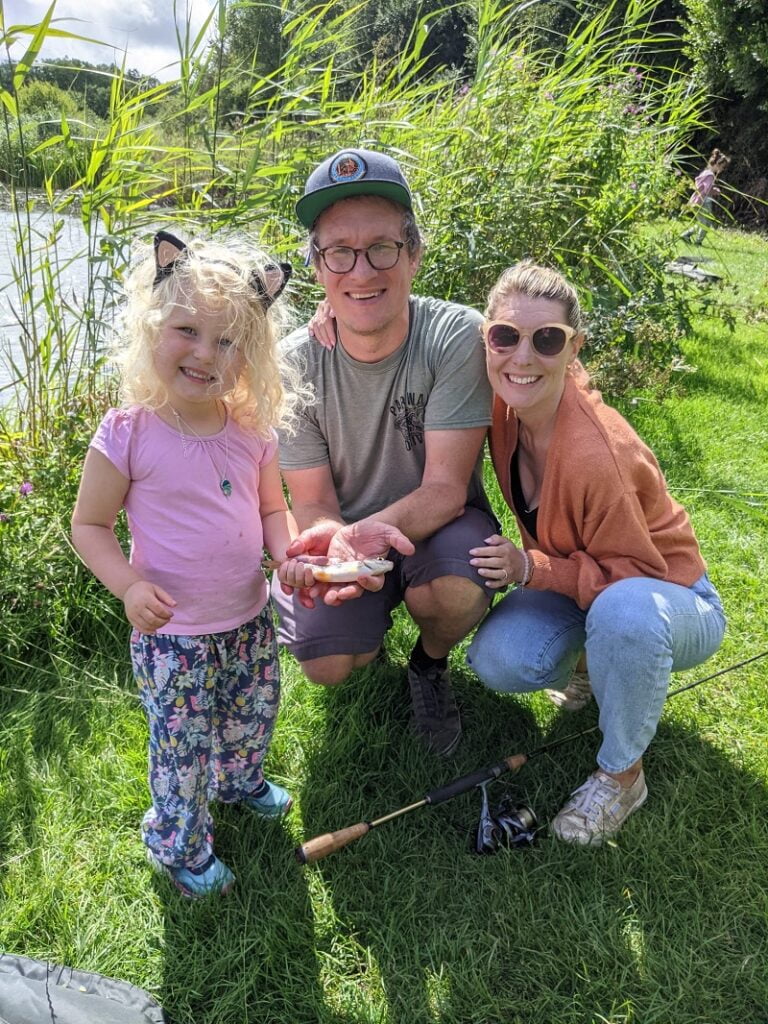 It's important to note that the specific regulations may vary slightly across different regions of the UK. Anglers are advised to consult the official website of Natural Resources Wales and the Environment Agency to obtain accurate and up-to-date information on fishing regulations and bylaws in their region.