Specimen Perch Fishing In Wales
"It was Dick Walker who famously stated that a really big perch looks bigger than any other fish."
A true all-rounder, Walker was one of the few anglers of his generation who deliberately targeted big perch. That was back in the 1950s, when he invented the Arlesey bomb leger weight and went on to catch some huge perch up to a personal best of 4lb 13oz.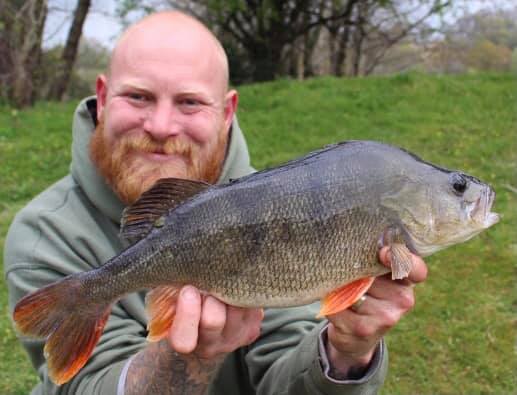 There were no commercial fisheries in Walker's day, but now there is one within a short drive of just about every angler in the land – and most of them hold perch that would have made Walker's eyes water. The maestro may have lived in angling's halcyon days, but if you want to catch a big perch, there's never been a better time than right now.

The current British record perch stands at 6lb 2oz. Wales isn't far behind, with perch to over 5lb coming from White Springs, near Swansea, with many other commercial waters and reservoirs capable of producing perch from 3lb to 4lb plus with regularity.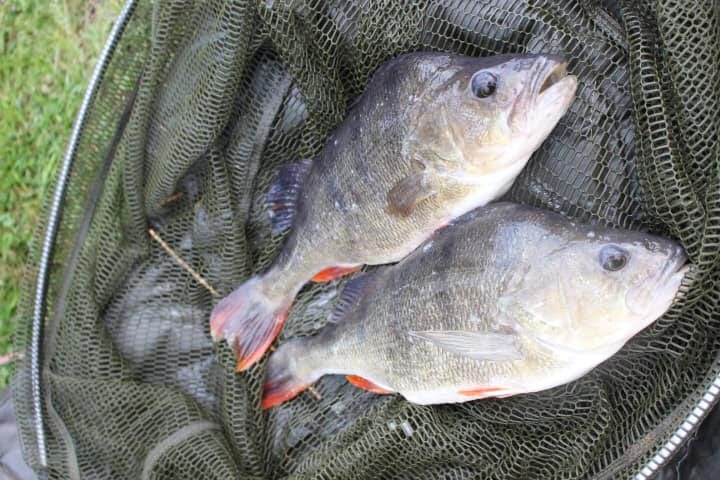 Trying to catch a big perch from a commercial venue, reservoir or club water can be a frustrating experience, as two of the best perch baits – worms and red maggots – are likely to be Snaffled by carp, bream or silver fish first. So the best bet to swing the odds in your favour is to lure fish with small spinners, plugs and jigs.

Lure fishing for perch is great fun, and highly effective. It also offers an extremely mobile approach, allowing you to keep on the move until you find the fish. Another bonus is that because there are no pike in most commercial venues you don't have to worry about getting bitten off. Yes, you'll still catch perch with a wire trace. But you'll catch far more with mono or fluorocarbon.
Besides the advantage of no pike, there also very few snags in most commercial fisheries, so you should be able to go home with the same amount of lures as you started with, which is always a bonus!

If pike are present of course, then it is sensible to use a wire trace at all times to reduce the risk of bite off's.
Perch lure fishing tackle
A 6ft spinning rod and a small fixed spool reel loaded with 10lb Fireline braid tied to an 8lb flouro leader is an ideal light lure set up perch fishing.

If you don't own a suitable spinning rod, a light feeder rod will do the job just as well. And unlike pike, that will usually only hit a lure once, perch will often nibble it before nobbling it, so a quivertip will show every 'bite', allowing you to slow down or speed up your retrieve to entice a proper take.
Most successful perch lures include classic Mepps-type spinners, small perch-patterned Rapala plugs and a selection of rubber jigs and shads that you can tease along the bottom. Perch are greedy by nature, so It can help to cut one hook off the treble on a spinner, and remove the front set of trebles if a plug has two trebles, to ease unhooking.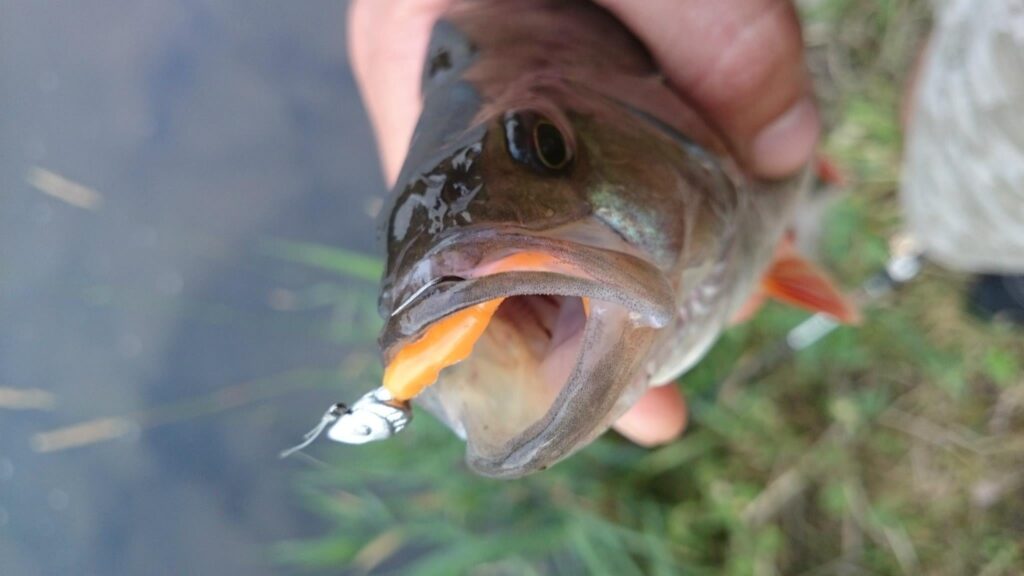 The only slight downside to commercial fishery perch is that due to the nature of the heavily coloured stillwaters, don't expect those classic green and orange colours to be as vivid as you'd expect in a river or reservoir perch. But they fight just as hard, and with the chance of a three, four, or even five-pounder, it's a fair compromise!
As always the Fishing In Wales website coarse fishing map is a great place to start your search for a good Welsh Perch fishing venue.
Recommended venues for BIG Welsh Perch:
Port Talbot Dock

Riverside Fishery Caerphilly

The Reservoir, Dyffryn springs
Glamorgan Anglers Stillwaters

Llangorse lake

Dolygaer reservoir

Cardiff bay barrage lake

Trawsfynydd reservoir

Llyn Ebyr
YouTube Channel
Did you know Fishing in Wales has a YouTube channel?? With lots of game, coarse and sea fishing videos all ready to watch, showcasing the best of Welsh angling. So why not SUBSCRIBE HERE to keep up to date with our video content as it lands…
Elements of this feature by Nigel Botherway were originally published in the 'Wild Fishing Wales E-Zine'. Reproduced with permission of NRW.

Images courtesy of Garry Evans Tackle Centres & Kevin Clark