Mayfly Madness: Welsh Mayfly Fishing Rivers
Wales isn't particularly famous for its hatches of Danica mayfly but we have several rivers and streams that are well worth trying at 'Mayfly time'. Ceri Thomas reports on some of his favourite spots.
Danica mayfly are a big food item that really make the trout take notice. When they are on the water expect explosive takes and some of the best surface fly fishing of the year.

The mayfly hatch typically runs from the end of May until the middle of June. However, during years with an unseasonably cold and wet start, the mayfly fishing can sometimes be a bit later and can carry on through the whole of June, providing some first-class dry fly fishing.

Finding water with a good, consistent chance of a mayfly hatch is key to enjoying this spectacle of nature, mayfly need silty bottoms, so with the change in climate and agriculture use it seems mayfly are getting more abundant in Wales.

The following Welsh rivers and streams can provide excellent mayfly action at this time of year:
River Monnow
Forming the border between England and Wales for most of its length the Monnow offers fantastic wild trout fishing. And you'll struggle to find a prettier river anywhere. This tributary of the Wye is a lot smaller and intimate than the main river and has ample fish holding pools, riffles and in-stream cover which provides excellent habitat for wild trout.

The river has been enhanced further by the hard work of the Monnow Rivers Association making it a first-class trout stream. The Monnow has been a 'closed shop' until fairly recently, but there are excellent stretches now available on the Fishing Passport, who offer Wild Stream beats on the upper river plus several premium beats lower down such as Skenfrith. Welsh angling clubs such as Gwent Angling Society, Glamorgan Anglers and Monmouth AA also have good stretches worth fishing at mayfly time.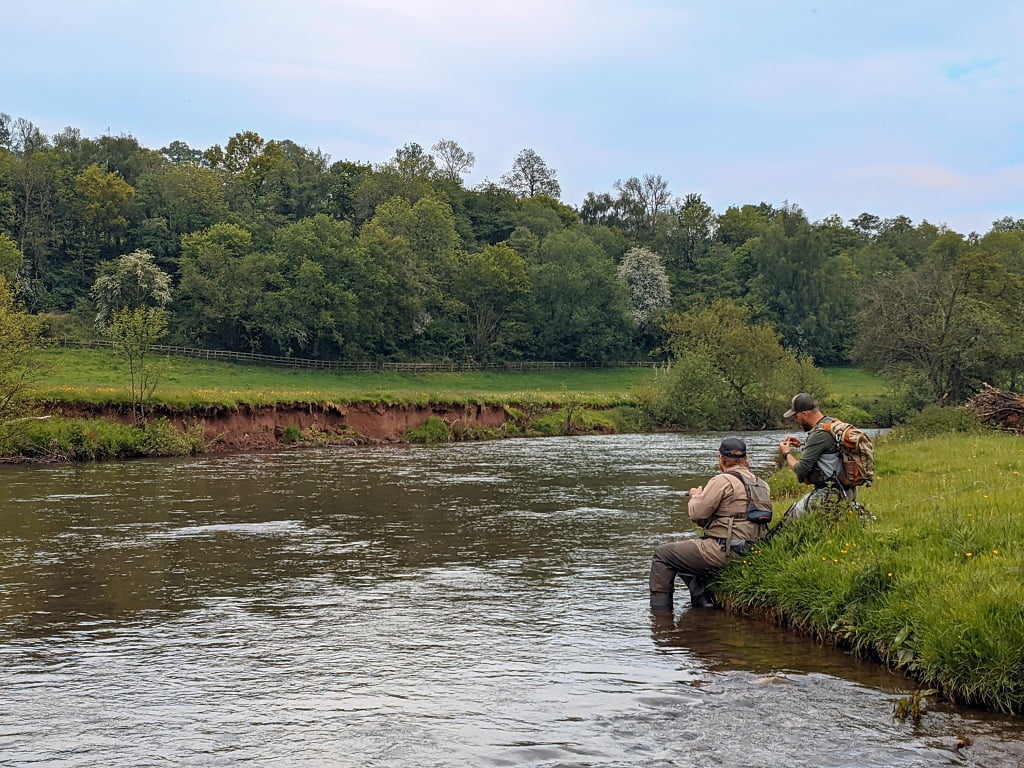 River Usk
It may surprise some to hear that the Usk has a Danica mayfly hatch. It does, and in recent years it has been going from strength to strength, perhaps due to increased sedimentation in the river.

The places to look for mayfly will be on the middle and lower beats of the Usk, generally on the stretches below Abergavenny such as Chainbridge, Old Clytha and Swanmeadow. There is also great club water available on the lower river with Gwent Angling Society and Merthyr Tydfil AA providing the best opportunities.

The lower Usk's long pools and steady flats can literally be carpeted with mayfly spinners on June evenings, with large trout gulping them down everywhere, quite a sight to behold.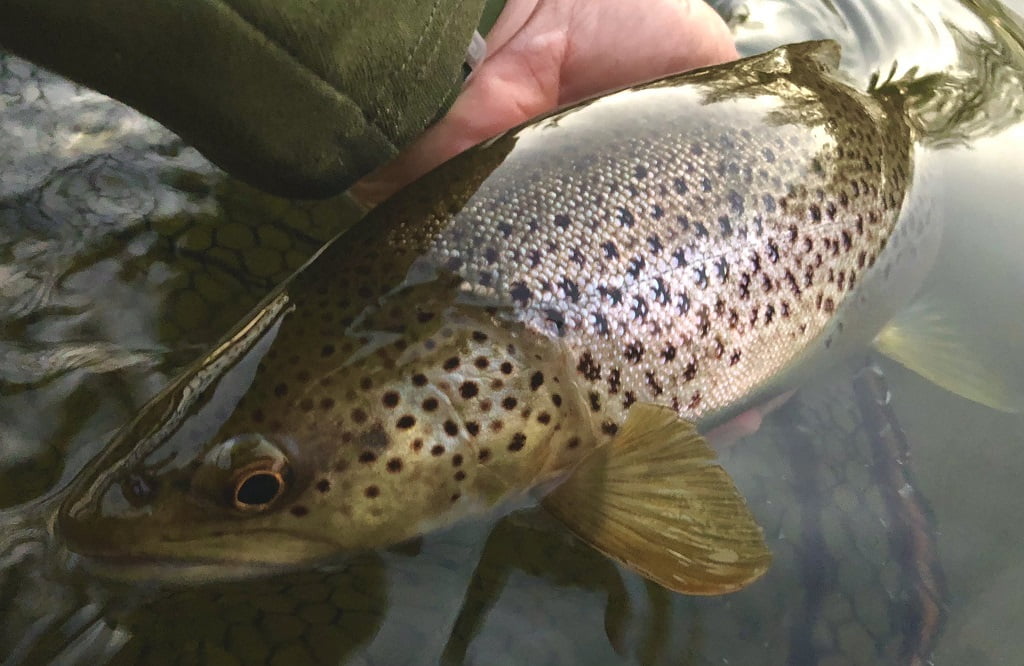 Llynfi Dulais Brook
Rising in the black mountains near Brecon, the llynfi is a tributary of the Wye. After a few miles it enters and then leaves llangorse lake – famous for its pike fishing. It then meanders through relatively flat and fertile farmland to its confluence with the Wye. Unlike many of the other streams in the area it has a sedate lowland character, with deep pools, undercut banks and log jams. The llynfi Dulais holds wild brown trout in prolific numbers, with fish to over 1lb present.

With its gentle gradient through rich red soil it has silty pools that provide perfect habit for Danica mayfly – as such the llynfi has one of the best mayfly hatches in Wales, a well-kept secret.

Thanks to the buffering effect of llangorse lake in the headwaters, this river is often fishable after a heavy flood and is slow to rise. The Fishing Passport has several excellent beats on the llynfi system, all fishable on the Wild stream pass or bookable online.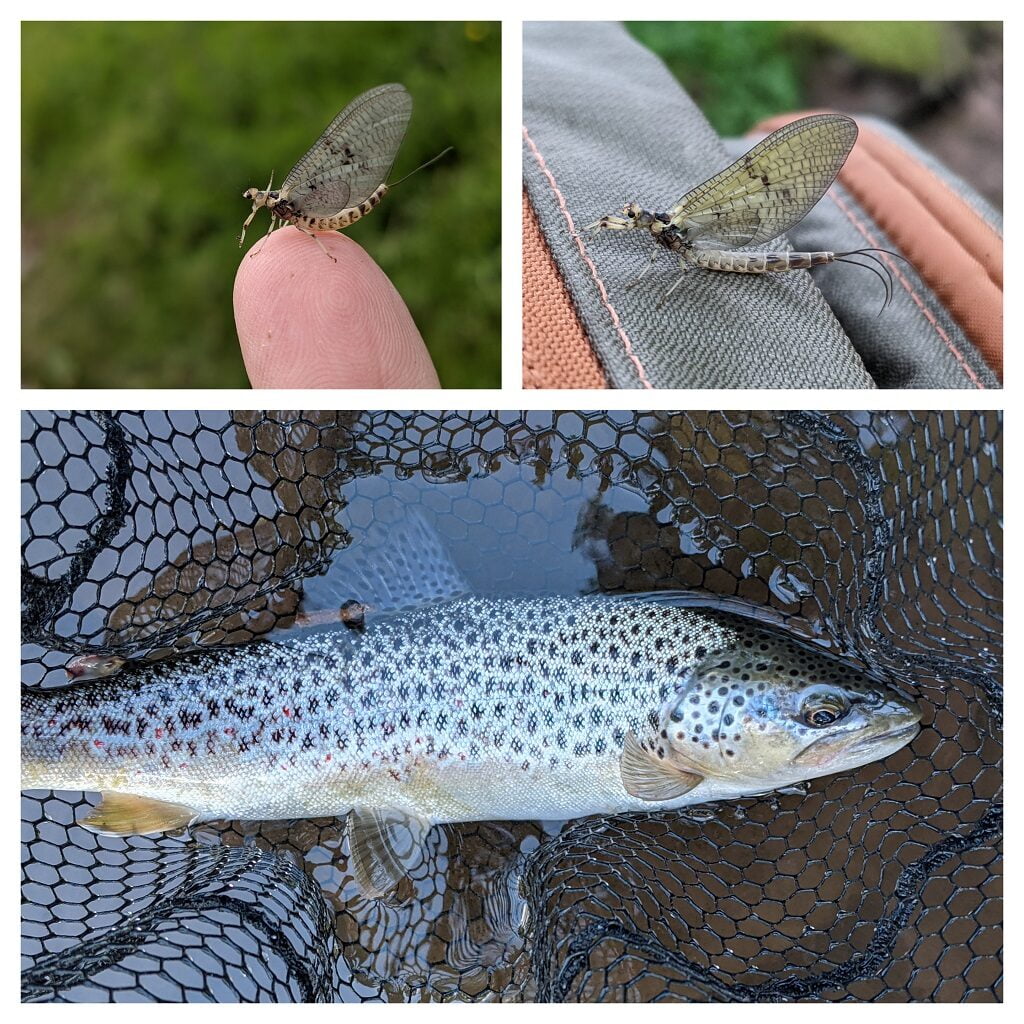 River Edw

In the upper Wye valley, the river Edw flows through a charming and picturesque valley on its way to the Wye. A river of two halves, the lower reaches of the Edw are more rocky and deeper, with pocket water and runs. The upper reaches become more sedate and meandering, like a lowland brook – a river in reverse. The whole river is literally stuffed full of fish and insect life.

Surprisingly for an upland stream, the Edw has a great Danica mayfly hatch and these bring some nice fish to the surface.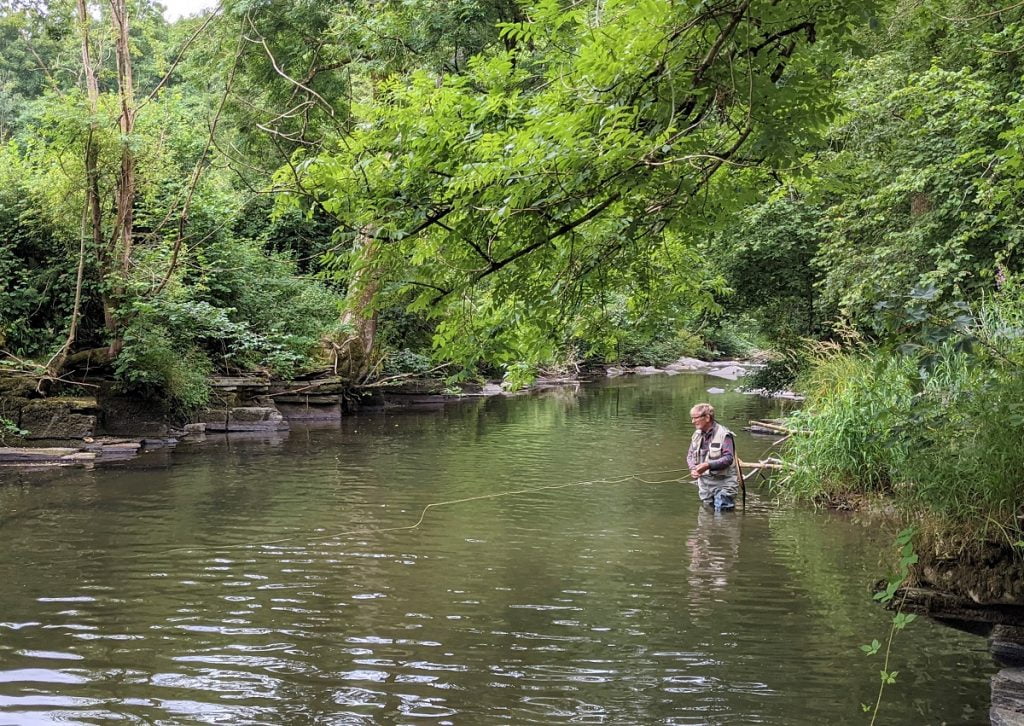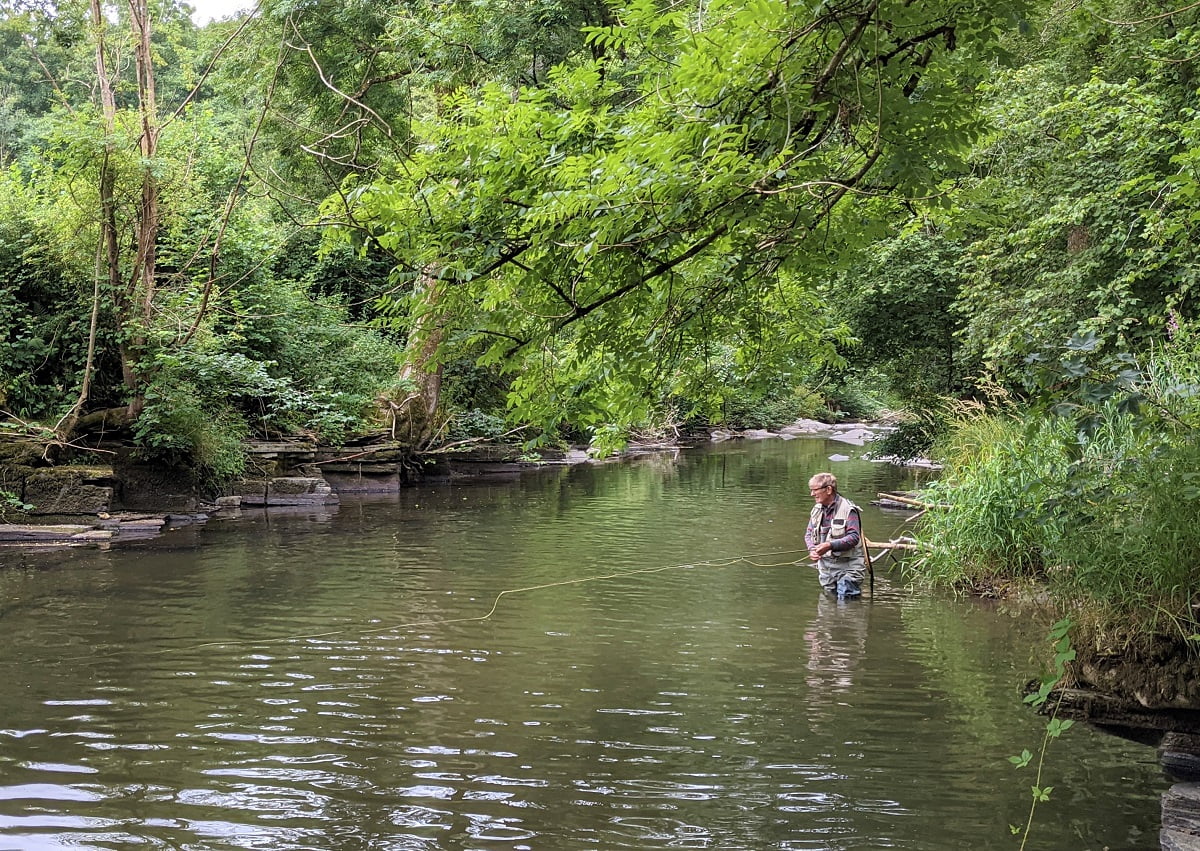 This river is up there with the best of them for pure sport. Expect to find a lot of moderately sized wild trout with the odd surprise to 3/4lb. If you want to sample proper 'wild' fishing but with easy access I recommend this one. You have 5 miles and four beats of varying character to choose from – book online with the Fishing Passport.

River Thaw & Ewenny

The Thaw is a small spring fed river that flows through the Vale of Glamorgan, through the town of Cowbridge. It is slow flowing in many places, so has a good habitat for Mayfly. The river holds wild and stocked brown trout, with fishing available through the local club. Another river in the Glamorganshire area is the Ewenny, which is a prolific wild trout and grayling river. It flows through gentle farmland so again it has great hatches of Danica. Fishing on the Ewenny is with Pencoed & District AA.
Western & Eastern Cleddau
Both of these rivers are fishable through Pembrokeshire Angling Association on a day ticket. For West Wales rivers, a mayfly hatch is uncommon, but here in recent years the hatch has been spectacular, bringing good sized trout out to feed. A good beat to try for mayfly is 'The Bont' which is available on the Fishing Passport.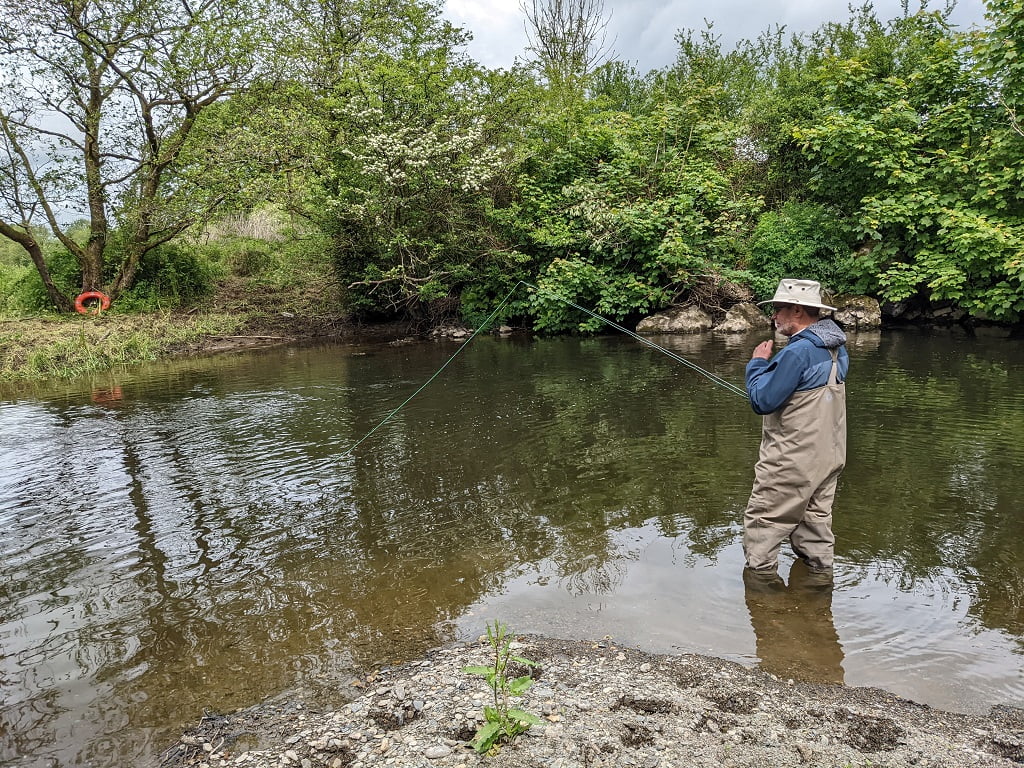 Words: Ceri Thomas

Would you like to know more about the insect life in Welsh rivers? Then check out our comprehensive 'match the hatch' guide here.

Rod Licence Reminder: To go freshwater fishing in Wales you will need to purchase a Natural Resources Wales (NRW) or Environment Agency (EA) fishing rod licence, in addition to a day ticket or season membership for the venue. You can easily purchase your freshwater licence HERE.