Jeremy Wade goes fishing in Wales
Angling super-star Jeremy Wade recently came to Cardiff and enjoyed some excellent sea fishing in the Bristol channel with Angling Trust 'Great fishing prize draw' raffle winners Rob and Esme from Reading.
Originally scheduled for summer 2020, thanks to COVID the winners had to wait nearly a year for their day with 'River Monsters' Jeremy Wade. But it was well worth the wait!
On 2nd August 2021 Jeremy met with Rob and Esme at Cardiff Bay Marina, where they were also greeted by the crew of 'Tuskar 2' for an action-packed day in the Bristol channel. They would attempt to catch various species including smooth-hound, bass, rays, conger and tope.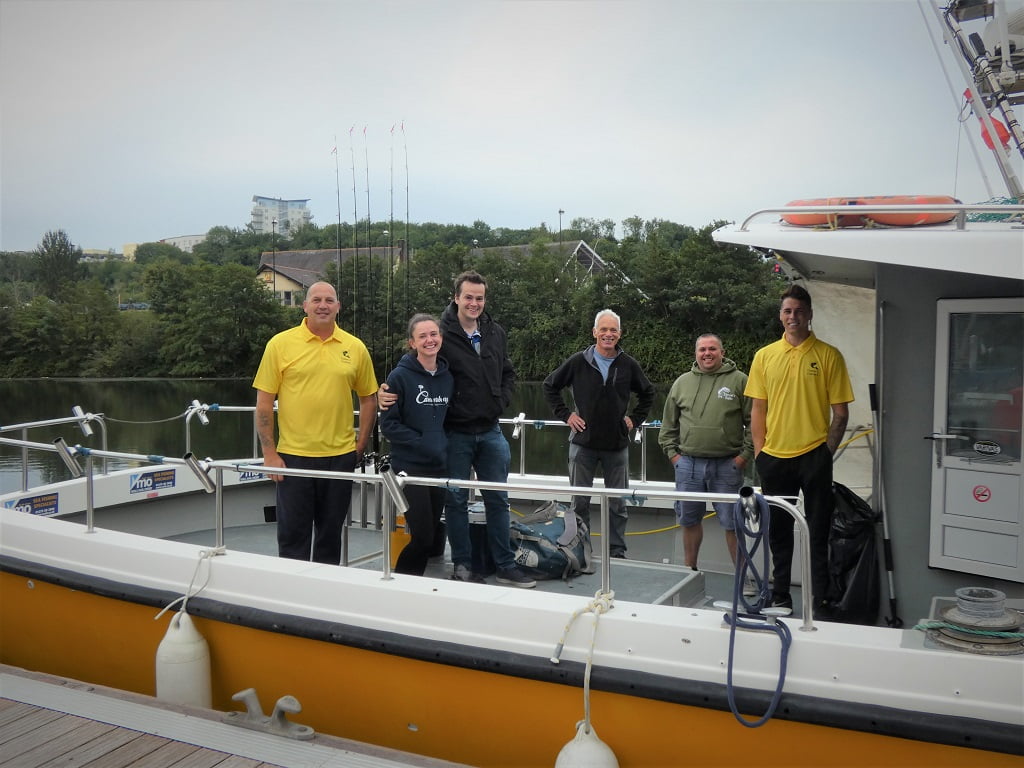 Setting out across the Cardiff barrage, through the lock gates and into the open sea it didn't take long for Jeremy to begin sharing riveting tales of adventure and fishing stories from his TV shows and global travels with Esme and Rob. After reaching a mark on the Vale of Glamorgan coast at Aberthaw Rhoose It didn't take long for the first bite either – as soon as the rods went into the water in fact!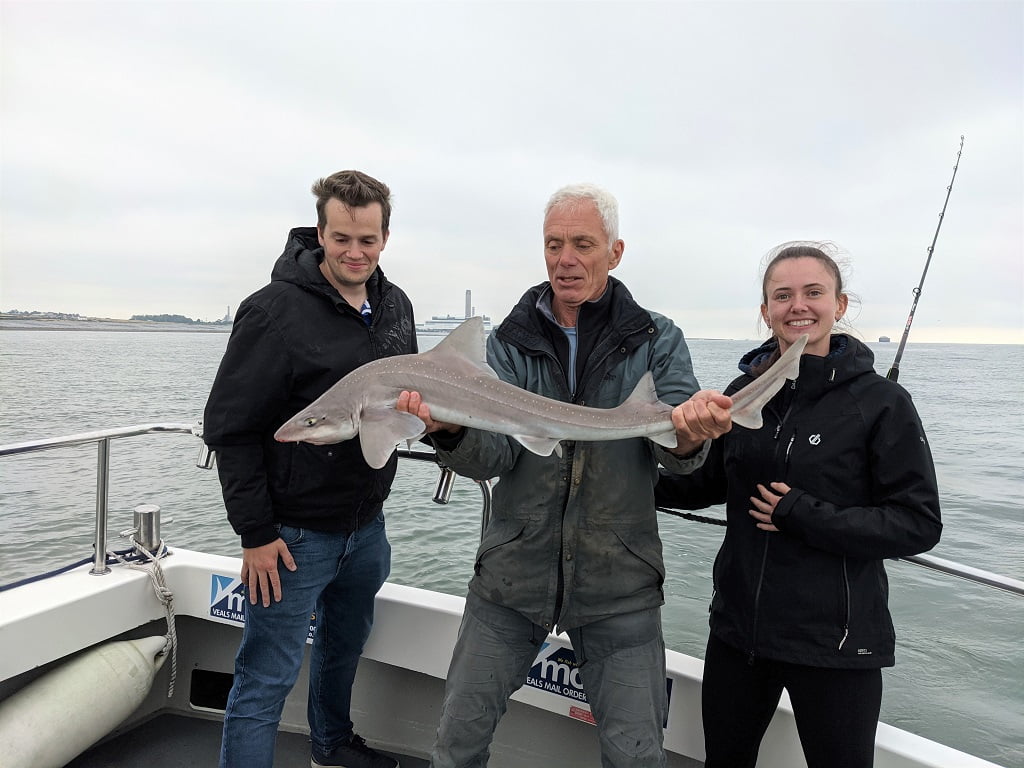 Several smooth-hounds later, Jeremy joked that it was time for lunch and that a bite was simply bound to happen as soon as he bit into his sandwich. And right on cue it did – you couldn't make it up!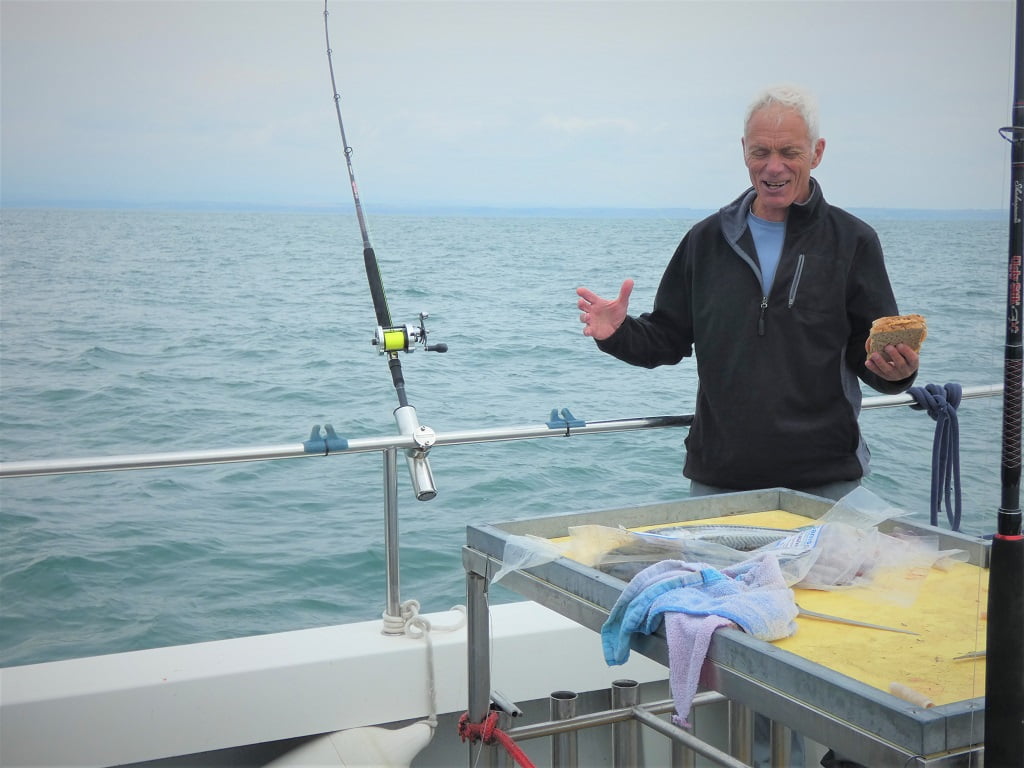 With everyone catching a smooth-hound it was time to switch species and try for bass off the picturesque Welsh coast near Monknash. After a few drifts Jeremy and the winners soon had a few silver minted bass in the boat and another species ticked off.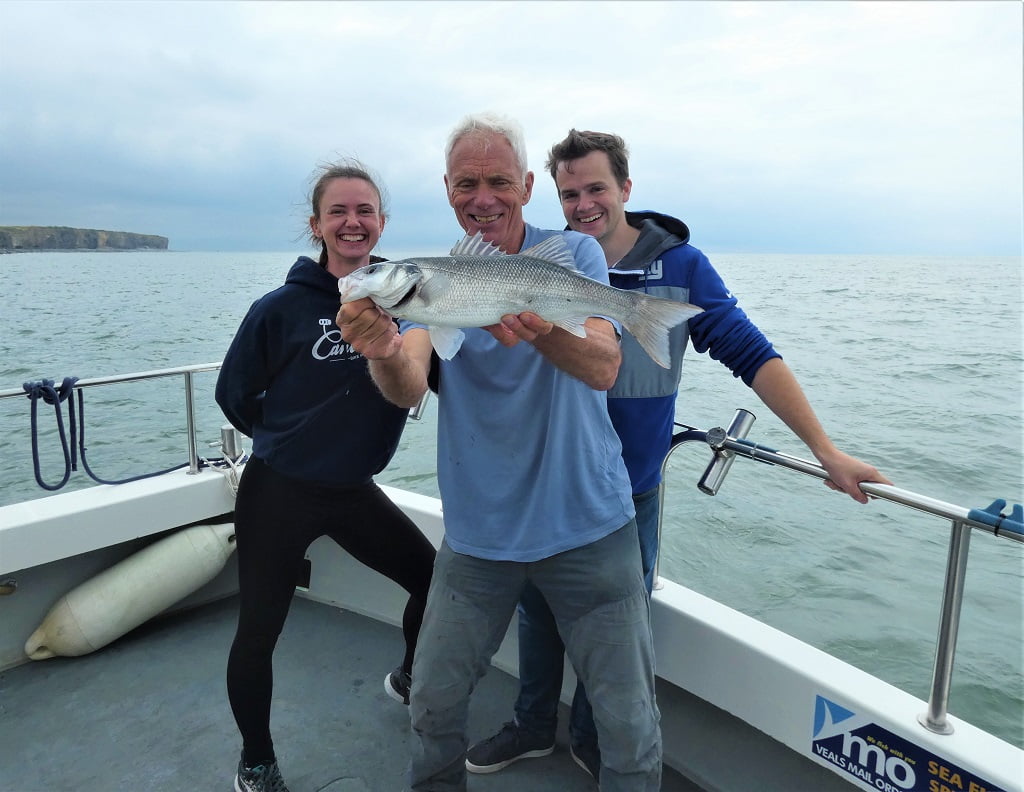 Heading to deeper water further off the coast, our intrepid anglers went search of tope. Although the ratchets didn't scream away with any tope on the end of the line, plenty of conger eels and smooth-hounds found the bait and provided exciting action for our delighted winners, with Jeremy offering guidance and many interesting fish facts as the frantic action continued into the afternoon.
Heading back to Cardiff after a fruitful day, the boat took a quick stop at Sully Island for some ray fishing. Again, it didn't take long for a bite, with several cracking blonde rays coming along within a short time and snaffling up the baits. A brilliant way to end the trip.
A fun filled, exciting day was had by all – with many new species and PB's caught (including for Jeremy!) and for Esme, her first ever days fishing. Simply fantastic.
We'd like to thank Rob and Esme for supporting the Angling Trust and Jeremy Wade for donating his time.
Look out for the Angling Trust 'Great fishing prize draw' next year!!
Special thanks to:

Haydn Ross – Skipper Tuskar 2 Charters
Veal's Mail Order – Tackle sponsor
Steve's Bait – Bait supplier
Garry Evans Tackle Centres – Tackle and bait supplier
VIDEO MONTAGE OF THE DAY