Fly Fishing Podcast – Casting With Ceri Jones
Casting with Ceri Jones is an all-new fly fishing podcast series, created by Ceri Jones, an angling photojournalist well known for his articles featuring Welsh waters for Trout Fisherman Magazine.

This UK fly fishing podcast is highly recommended if you are interested in Welsh angling, looking for fishing inspiration or for top tips and places to fish in Wales.

So far Casting with Ceri Jones has featured various guest anglers from all over Wales, plus bonus material from Ceri covering fishing at Welsh venues for a variety of species, including bass and wild trout.

In this post, we have hand picked some of our favourite podcast episodes from the series so far. We hope you enjoy listening to them as much as we have!
Casting With Ceri Jones – Fly Fishing Podcast Episodes:

> Ep. 2 Alun Rees

Alun Rees is one of Wales' leading sea trout (sewin) anglers. Alun shares his knowledge and experience spanning almost 40 years fishing for these enigmatic silver tourists. He talks tactics, stories and how he designed one of today's widely fished fly patterns, the American Express.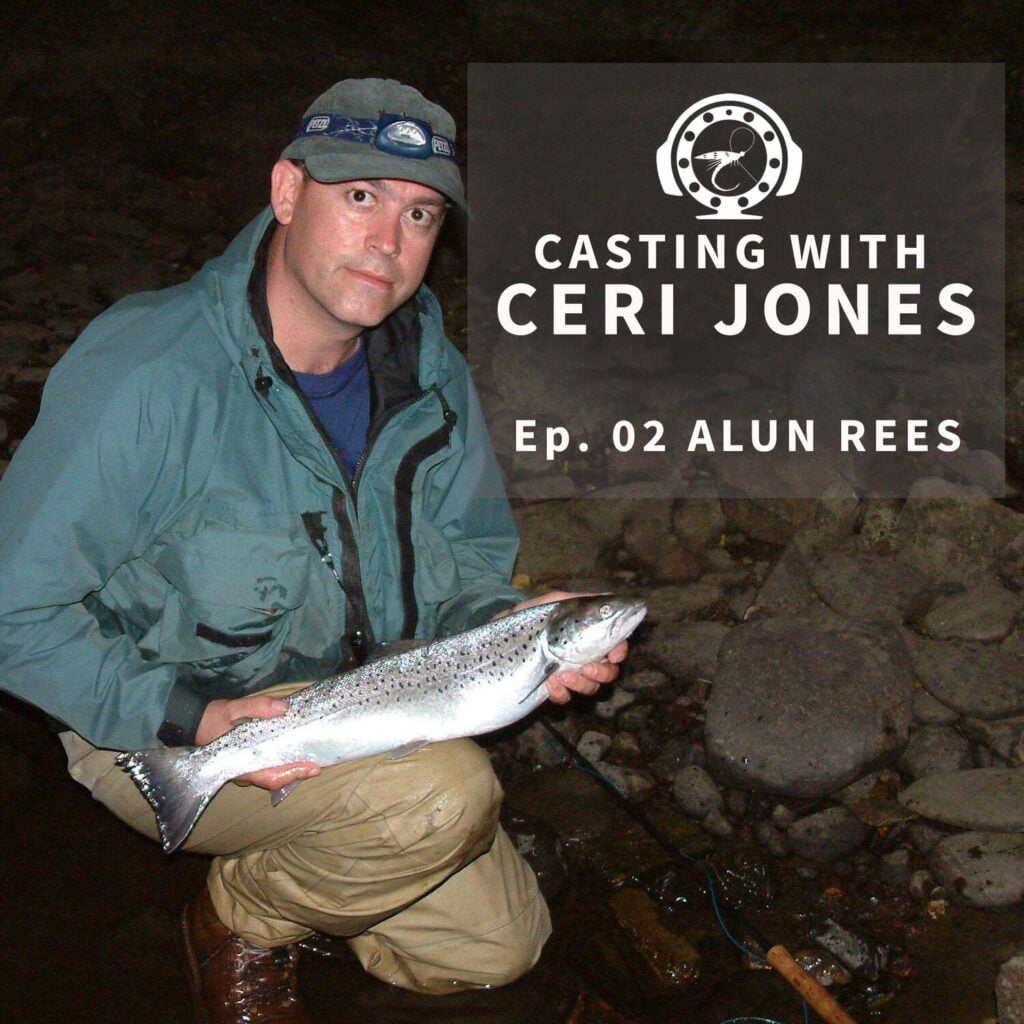 > Ep. 4 Vaughan Thomas

Saltwater fishing guide Vaughan Thomas shares his knowledge of fly-fishing the West Wales coastline from the Gower Peninsular to Cardigan Bay. His understanding of tides and swells stems from his lifelong love of surfing, and his 40 years of saltwater fly-fishing for Bass, Mullet and Pollock.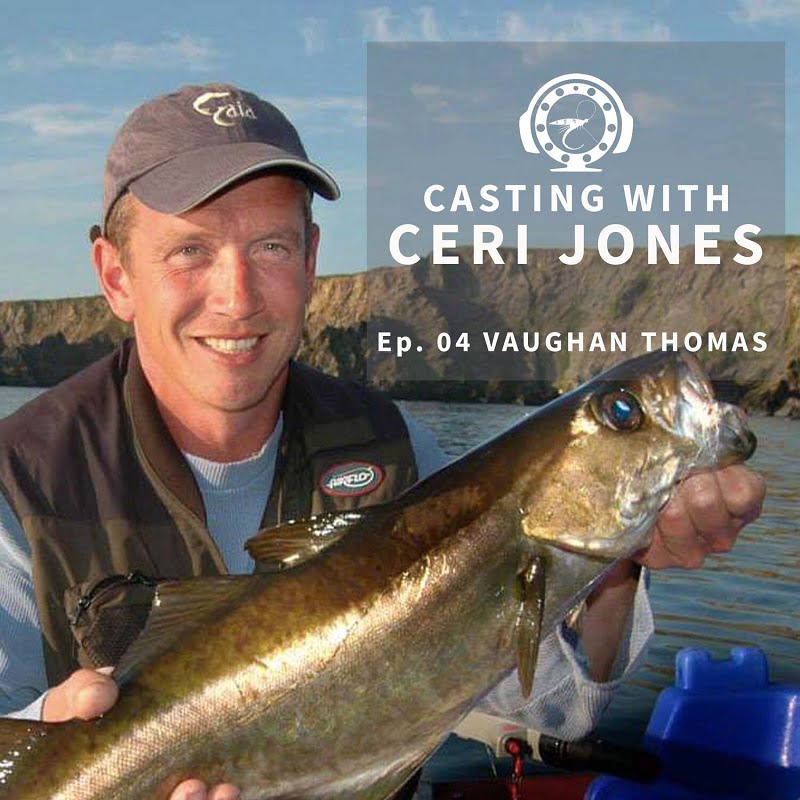 > Ep. 6 Ceri Thomas

Fishing In Wales marketing manager Ceri Thomas likes nothing better than to search out some of the most remote mountain lakes to be found across Wales, fishing for native wild brown trout. He also shares his knowledge and passion for catching pike on the fly.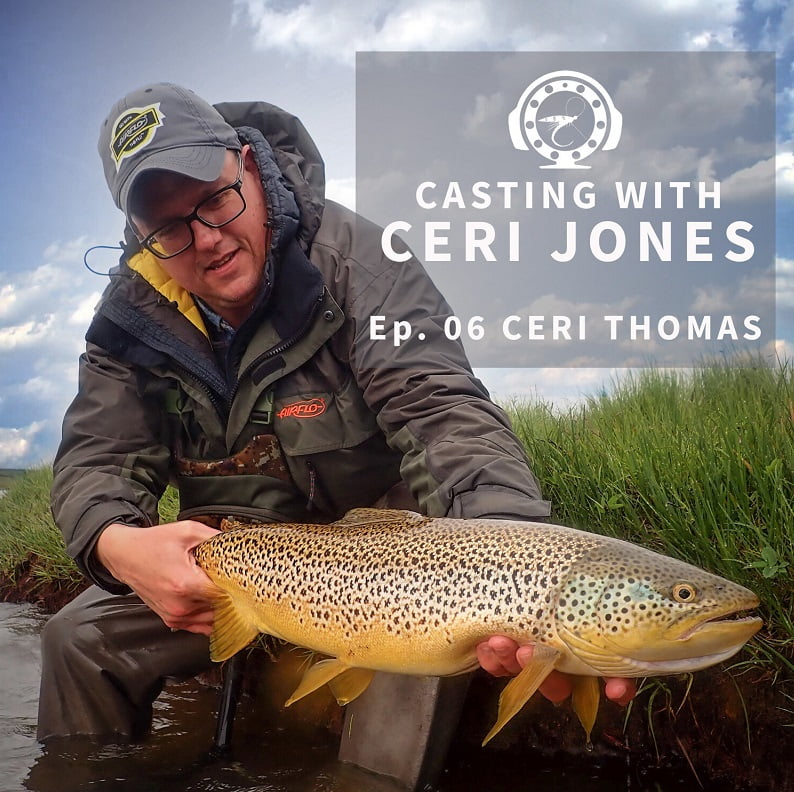 > Ep. 7 David Miller

Have have ever wondered where the art on your fishing rod licence comes from? David Miller is the UK's leading fish artist, and is based in Pembrokeshire, west Wales. He talks about his experiences of diving in the rivers and along the coastline of Wales, studying and photographing his subjects, fish. His work is highly sought after in all fields of fishing.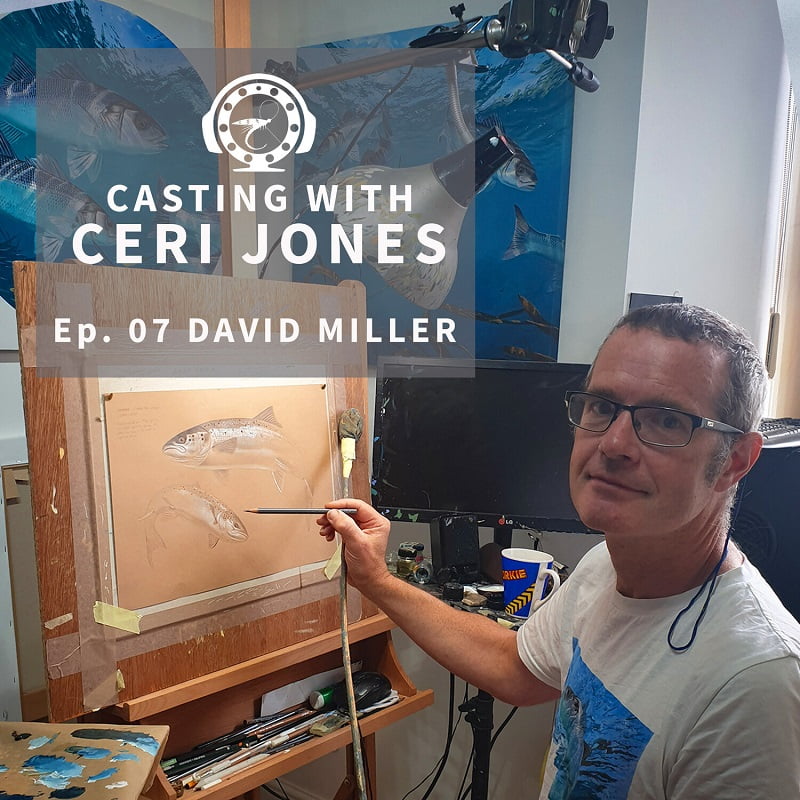 To catch up on all of the Casting with Ceri Jones podcasts, be sure to head to Ceri's website and follow him on Social media for all the latest updates, so you'll never miss an episode.

Image © Ceri Jones