Fly Fishing in Wales: Theo Pike's Top 5 Welsh Urban Rivers
Thanks to its centuries of industrial history, Britain has lots of urban streams and rivers. But when it comes to comparing the range of urban fishing opportunities in different areas of the UK, I really can't think of anywhere that comes close to the sheer concentration of rivers in the valleys of South Wales.
Mere decades ago, these were waters that still ran black with coal dust and the toxic effluent of steel mills and other industries. Today, many Welsh urban rivers still suffer from litter, drainage misconnections and misbehaving sewage treatment works, but if you look carefully, you'll find wild fish among the remaining shopping trolleys: trout (some of them very big indeed), grayling, barbel and even salmon.
Whether you have to travel a few hours to reach these rivers, or the closest one to your home is just a stroll down to the end of the street, I'm imploring you: get out there and discover the wonderful urban fishing that Wales has to offer. You won't be sorry you did…

1. River Usk: Breconshire Fishery
Flowing sedately under Brecon's majestic seven-arched Llanfaes Bridge, this middle section of the Usk looks nowhere near as grittily urban as some rivers in South Wales, but it's an ideal beat to try if you haven't tried fishing for townie trout before (or even if you have!)
The Breconshire Fishery runs for a mile and a half downstream from the historic bridge, passing a school and several sports clubs before finishing near a sewage treatment works. You'll encounter dog walkers, local kids, and from the start of the season, increasingly spectacular March Brown and Large Dark Olive hatches. Thick willows along several stretches of bank provide a steady supply of terrestrials through the summer (to say nothing of shady spots for the Usk's bigger trout to lurk) and wading over gravel and cobbles is much less slippery than other bedrock-dominated stretches of the Usk.
One of the biggest benefits of urban fishing is that you're never far from food and drink – which means you can travel light and rely on local cuisine. Here in Brecon, whenever the hatch peters out, it's an easy walk into town for a pint in a friendly pub, before warming up with a local Ghurka curry: Brecon's military history means that many of these legendary Nepalese warriors have settled in this area.
How to get fishing: Day tickets are available from several newsagents in Brecon, the Town Hall or via the Wye & Usk Foundation's Fishing Passport booking site

2. River Taff: Merthyr Tydfil Angling
In recent years, the Taff has become internationally famous for its specimen-sized wild trout. Taff trout tend to average over a pound, and plenty of fish between 3lb and 6lb caught each year, making it one of the best wild trout rivers in Wales.

Yet this reputation is all the more striking when you realise that the banks of the Taff, once lined with coal mines and blast furnaces, were often compared to the hellscape 'fiery city of Pluto', and that the river still suffers from occasional pollution problems…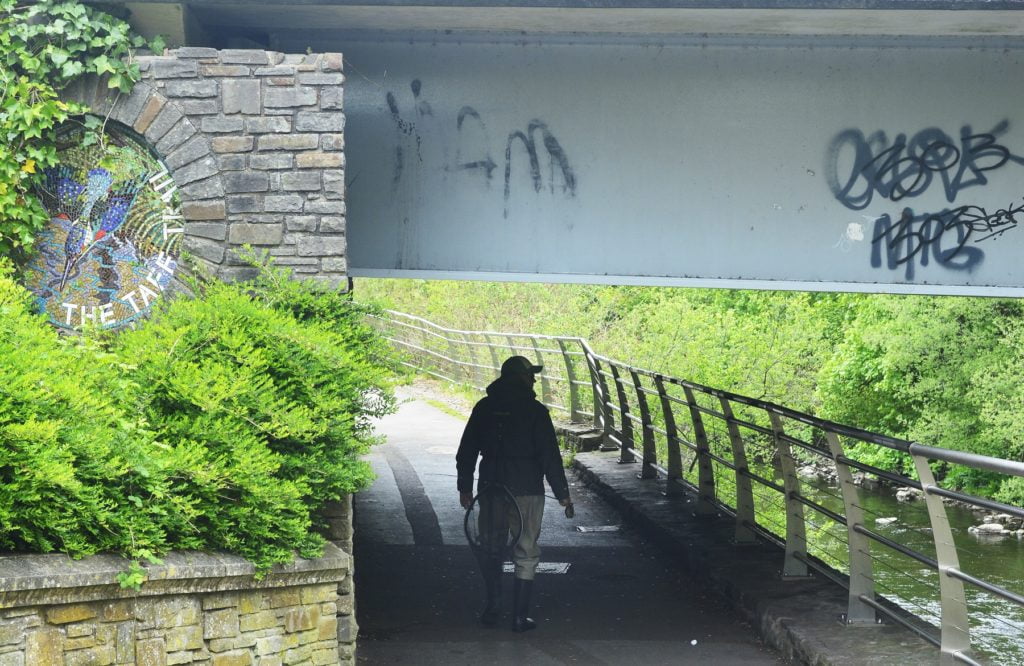 Today, most of the trouty upper Taff is controlled by the Merthyr Tydfil Angling Association, a forward-thinking club that started working with the Wild Trout Trust as early as 2001 to restore the pretty little Taf Fechan, which joins the Taf Fawr to form the mainstem of the Taff in the middle of Merthyr.

The club owns a long beat of the river near Quakers Yard, leases other stretches from the local council, and runs river cleanups and educational initiatives like a salmon homecoming project.

Further downstream, the Osprey Fly Fishers Association, Ffynnon Taf Angling Club and Glamorgan Anglers control water that also offers grayling and even barbel fishing through the winter.
Time and trees have softened the brick and concrete wastelands along the banks of the Taff: there are miles of river to explore, and local anglers speak fondly of late-night spinner falls under the riverside street lamps, with big trout sipping and gulping in the shadows. Quite simply, it's a paradise for urban anglers with every chance of catching a wild fish of a lifetime.
How to get fishing: Tickets for Merthyr Tydfil AA's water are available from the Wye & Usk Foundation's booking site or directly through the club website where full membership is available for a very reasonable fee.

3. River Rhymney: Aberbargoed and Llanbradach
When the history of citizen science in the UK comes to be written, the little River Rhymney will have a place of honour in the tale, because this was where the idea of Riverfly monitoring won its first major success.
In 2002, not a single member of the Aberbargoed Anglers saw a fish in the river during their start of season competition. Looking more closely, they found the upper Bargoed almost devoid of insect life too. Thankfully, club member Dai Roberts was able to draw on his career as a biochemist, using Gammarus shrimp as a proxy for water quality, painstakingly tracing the deadly pollution's source up to a factory where pyrethroid insecticides were being used to treat wooden building materials. This led to an outstandingly successful prosecution in 2009, and the news of the Rhymney's Riverfly monitors' effectiveness quickly spread to fishing clubs and voluntary groups all over the UK.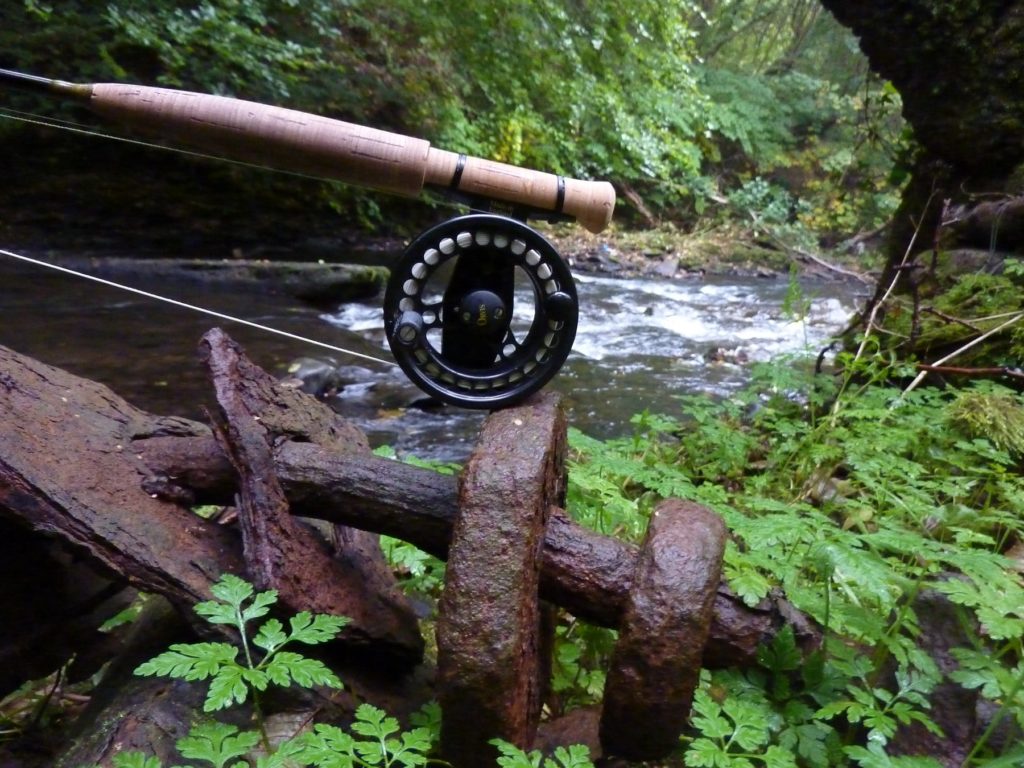 Years later, the Rhymney is recovering well: its upper reaches drop rapidly through a steep wooded valley, including the Bargoed Woodland Park on an old colliery site, until the gradients flatten into a wider valley below Machen. By all accounts there's now very good trout and grayling fishing in the Caerphilly area, but I have to confess that it's still those small stream upper reaches where this little river's back story speaks most clearly to me…

Thanks to improved water quality the graying population on the lower Rhymney has boomed in recent years. Grayling are found in the river from Llandbradach all the way to St Mellons.

Rhymney grayling average about 3/4lb, with many fish to 2lb. The quality and numbers of grayling on this small river are simply incredible. Salmon and sea trout also run the river in some numbers and can often be seen whilst winter fishing for grayling. Barbel, chub and even a few pike are present in the lower reaches of the river.
How to get fishing: Day tickets for various stretches on the River Rhymney are available at Tony's Tackle shop in Caerphilly. Caerphilly Angling Association and Royal Oak Angling clubs offer superb value fishing.

4. Afon Lwyd: Cwmbran
I've heard different theories about the name of the Afon Lwyd, which means 'Grey River'. Some say it's a historic reference to the river's condition during the industrial revolution, while others think it's all about the area's underlying limestone and coal measures geology, which can lend a smoky colour to streams like this at certain times of the year.
What's certain is that the Afon Lwyd does have a long industrial history, flowing down to Newport from the ironworks at Blaenavon (now a World Heritage Site). From 1949 onwards, the stream became a central feature of Wales's first New Town at Cwmbran, complete with rock-armoured banks, public parks and even a boating lake.
As you creep up the river, you may catch a whiff of Wagon Wheels and Jammie Dodgers baking in the Burton's factory nearby – and the fishing itself is so tasty that I visited the Afon Lwyd twice while I was researching my book 'Trout in Dirty Places'. The first time, to my delight, I caught an astonishing wild trout of 16 inches: when I went back later in the summer, I fished the same pool again, cast a fly over a rising fish, and discovered I'd caught the same trout for a second time. In those 4 months, it had put on an inch in length, and half a pound in weight: astonishing evidence of the potential in this little urban stream (and real evidence of the very real benefits of catch and release).
How to get fishing: Day ticket and membership details for the Cwmbran Angling Association can be found on the clubs Facebook page.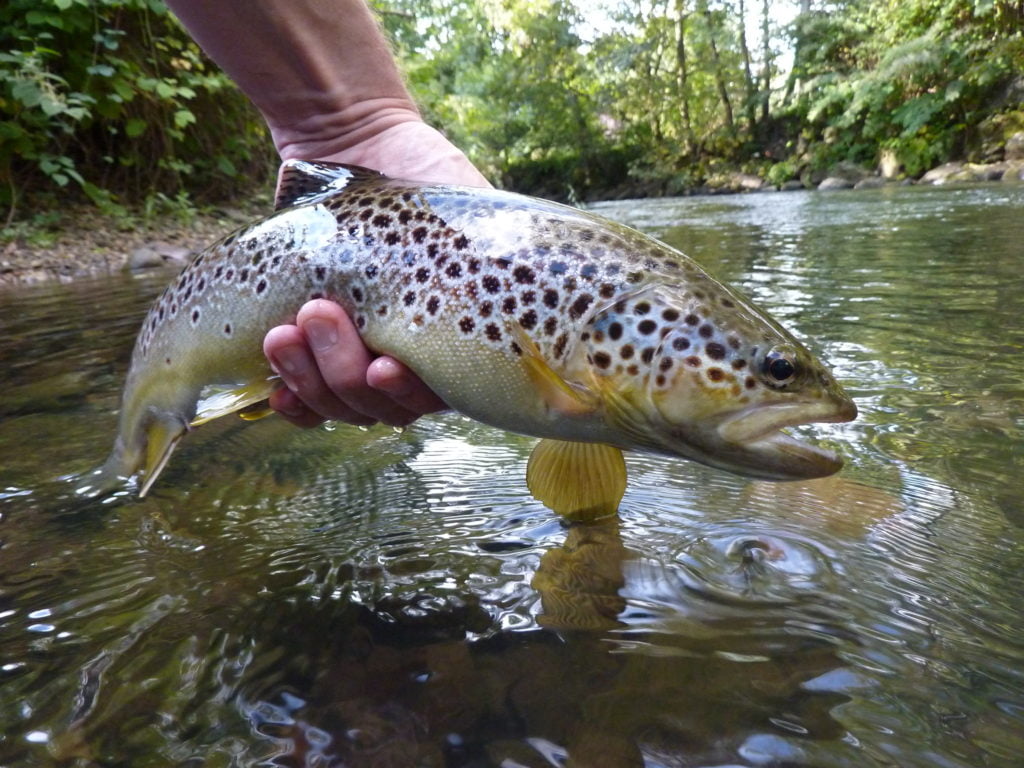 You'll also find a slightly less urban beat tucked away in the woods at Llantarnam Abbey, which is available via the Wye & Usk Foundation's booking site.

5. River Ogmore: Bridgend town centre
Many urban rivers suffer from access difficulties, but the 20-foot sheer concrete walls along the Ogmore in central Bridgend are even more impressive than most.
However, there's an upside: the walkway on top of those walls puts you so far above the water that you've got an excellent vantage point for spotting fish finning in the currents way below. On closer inspection, it's perfectly possible to get down to the river to stalk trout, salmon and sewin (sea trout) via flood gates and access ramps, built for maintenance teams to control the huge quantities of shale gravel that wash down this high-gradient stream every winter. There are also concrete platforms in some spots, which do double duty as standpoints for anglers and shelter for fish.
The Ogmore is meticulously managed by its thriving local angling association, which has been looking after the river's interests ever since 1834. As such, it's still trickle-stocked with a limited number of hatchery trout each year, but the real focus is on boosting the Ogmore's fly-life by detecting pollution problems, and restoring the upper catchment's spawning streams. Thanks to all this hard work, there's an ever-increasing likelihood of hooking a trophy sewin, or even a Tay-strain salmon up to 15 or 16 pounds. Those concrete canyons can hide impressive secrets!
How to get fishing: Membership and day ticket details for the Ogmore Angling Association can be found on the club's website.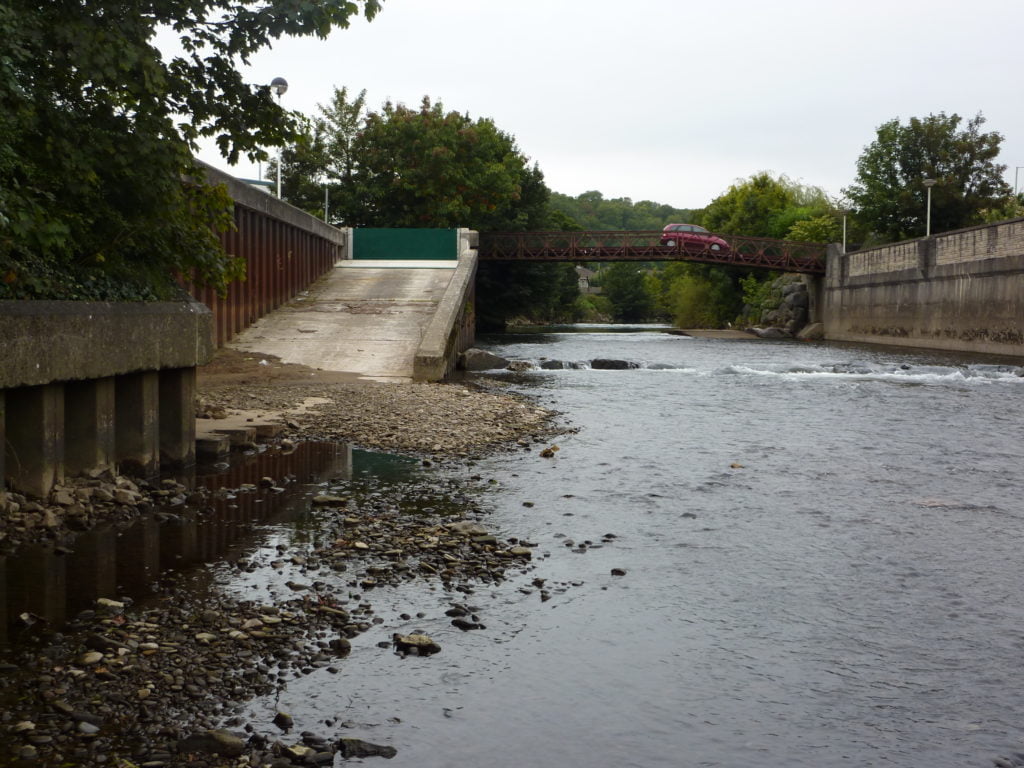 Author profile
Theo Pike is the author of 'Trout in Dirty Places' (2012), a trailblazing guide to the urban fishing and river restoration movements, and 'The Pocket Guide to Balsam Bashing' (2014, now republished in e-book format).
He's Chair of the South East Rivers Trust, and works with the Wild Trout Trust as their Trout in the Town Officer (South), helping to boost the impact of this empowering programme across the south of England and Wales.
His own websites can be found at www.theopike.com and www.urbantrout.net 
YouTube Channel
Did you know Fishing in Wales has a YouTube channel?? With over 40 game, coarse and sea fishing videos ready to watch, we will be uploading many more videos showcasing the best of Welsh angling over the coming months.

So why not SUBSCRIBE HERE to keep up to date with video content as it lands…