10 Top Fly Fishing Tips for River Trout
Welsh river pro Steffan Jones shares his 10 top fly fishing tips for the river – read his expert advice and your catch rates will rocket!
Why do a handful of anglers seem to have all the luck? Why do they always have luck both in terms of numbers and also the size of fish? There is an element of luck, of course, but the simple answer is that it is not luck at all; it is rivercraft and experience that secures both.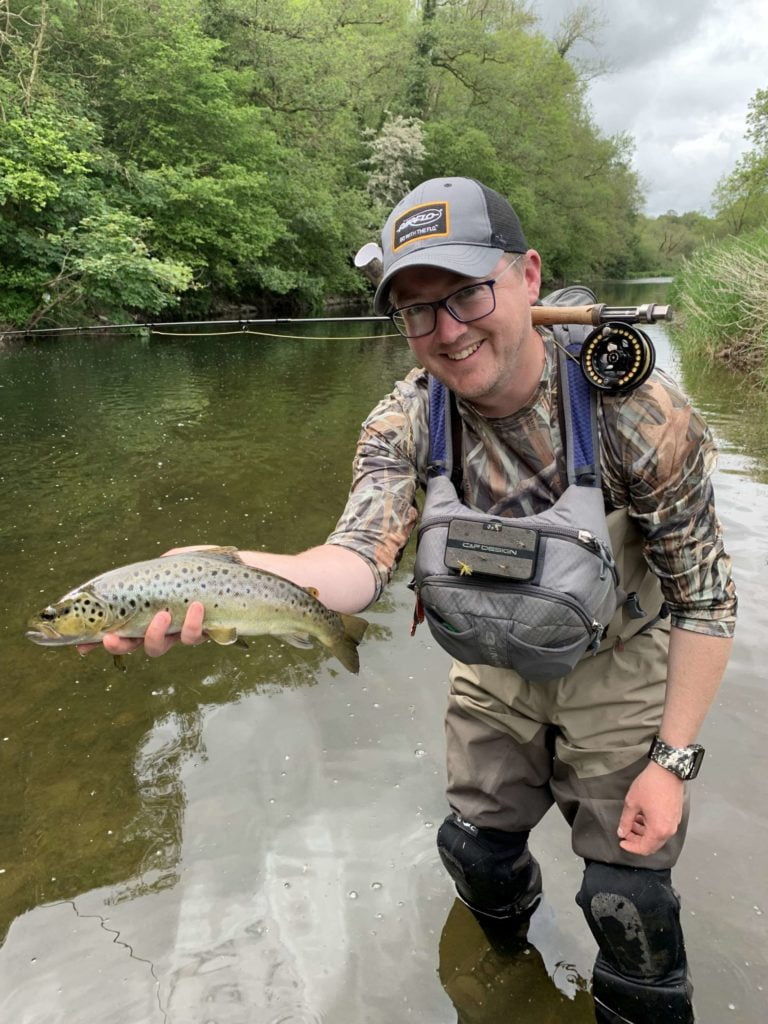 It is no surprise that 10% of anglers catch 90% of the fish. They understand that 90% of fish live in 10% of water. However, and moreover, they understand what needs to be done to effectively target and tempt these fish. They essentially think like a fish and achieving this watercraft is undoubtedly the underlying reason for success. You need to master a few other elements too, which all add to the jigsaw of success. Casting ability, a basic understanding of entomology etc. all play a role and help you become the finished puzzle.
Time on the water is what will enable you to master most of these elements, and there are very few shortcuts to make on this – not a bad thing, right? However, here are a few key points that will certainly get you casting in the right direction.
1. Time of day: simply put – don't be hungry when the trout are hungry! You often see people heading off the river between 1-3pm early season when any hatch to speak of is likely to happen. You also then see people coming off the river at around 7pm in the summer, when the main action has probably not even begun yet – certainly in dry fly terms anyway. Be on the water when the fly life is most abundant; the trout may well be dormant before and after these times, awaiting and feeding hard when the banquet arrives.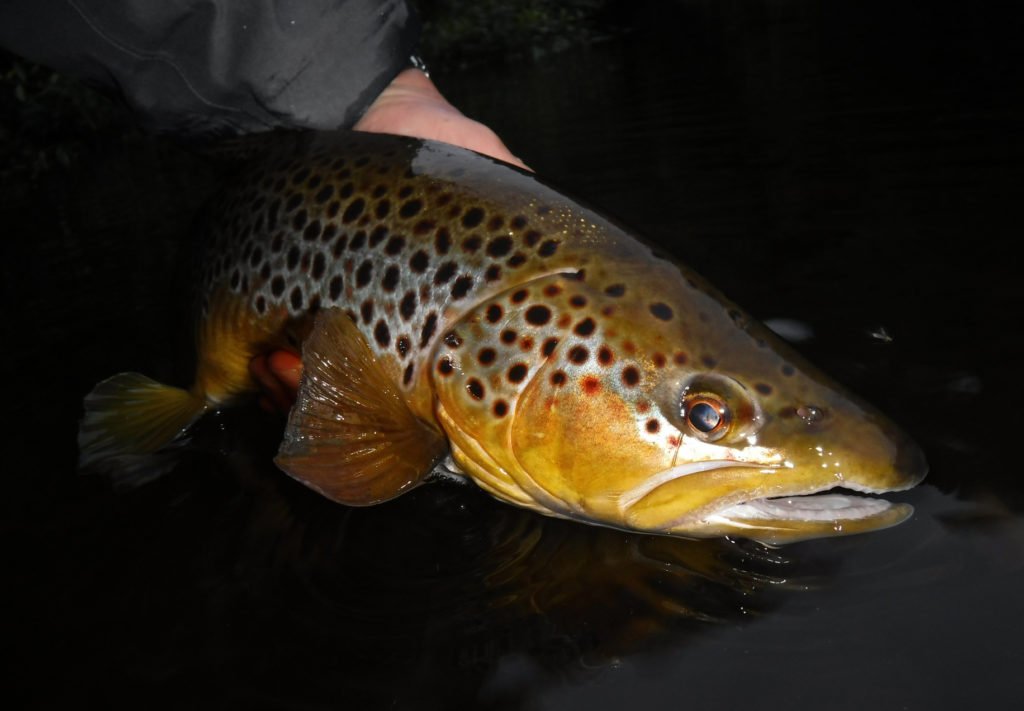 2. Leader length: fish a long a leader as possible. They become a lot easier to handle with practice and will definitely give you both a better presentation and a stealthier approach. If it's windy then you may need to reduce the length, but on a typical day with light or no wind look at presenting at least a 12ft leader, with 15ft plus being preferable. Use a tapered leader to aid turnover and then add tippet rings (1.5-2mm ones) thereafter to add additional lengths as needed. You can reduce this length when fishing the evening rise / spinner fall, when the fish become less wary.
3. Approach and stealth: start close! Fish the water in front of you before wading into it. Shallow water can hold very big fish but also the last thing you want to do is wade clumsily and send lots of smaller fish scurrying across the river to warn the bigger fish. Approach low and approach slowly. Try to avoid sending ripples across the pools – this is sometimes impossible to avoid and you may need to let the fish settle once they receive this alarm signalling your presence.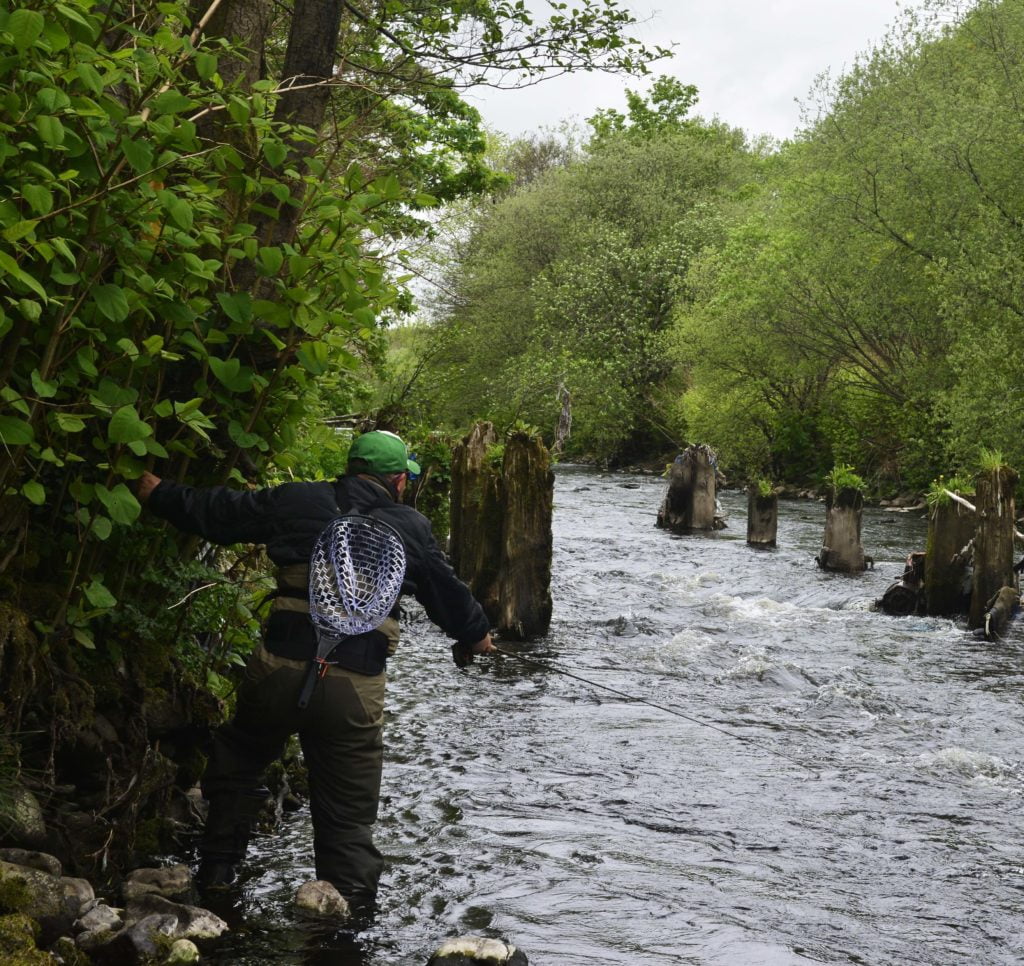 4. Read the current: easier said than done, but try and work out what will happen to your leader before you cast rather than after you cast. Work out where the fish should be if there's nothing showing and work out feeding lanes. With some practice this becomes relatively obvious. Also, being able to dead drift nymphs is a fine art, but well worth mastering. After reading the current, definite feeding lines or seams can be identified; food items need to be presented and trundled through such water as a natural would present itself.
5. Casting ability: you do not need to be a world champion, but you do need to be able to control your line well under short distances and especially being able to cope and work with longer leaders. Learn useful little tricks like reach mending, which can be invaluable. Don't be shy about practicing on dry land, even putting little markers out to improve accuracy. Consistently landing a golf ball on the green comes with practice not luck, the same applies with casting ability and presenting perfectly to a rising trout.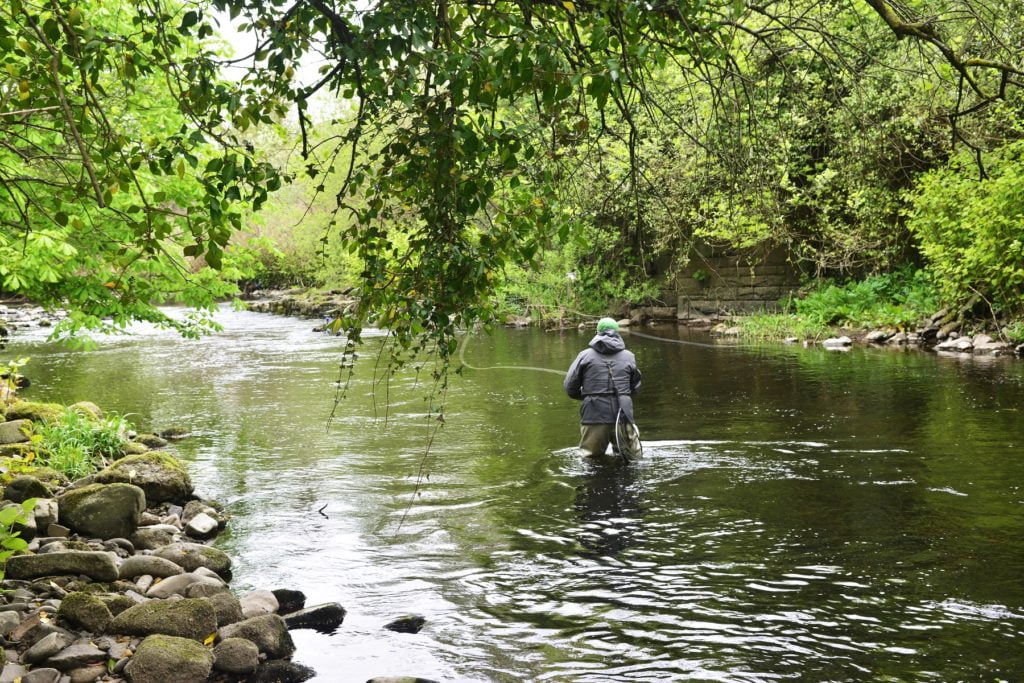 6. Learn some basic entomology: you don't need to get too geeky, but a modicum of knowledge goes a long way. The trout can get really transfixed with one food source over another and being able to identify a. what food source this is and b. how to represent it with an artificial can often be the difference between success and failure. There are some great books around for this along with online resources such as Dave Collins Welsh fly guide on Fishing In Wales.

I will often collect some of the insects from a given day to better represent them next time; precise imitations are not needed, but a good indication of overall size and appearance is vital. By doing this for a couple of seasons you come to understand feeding patterns at different stages of the season and rarely get caught out as a result.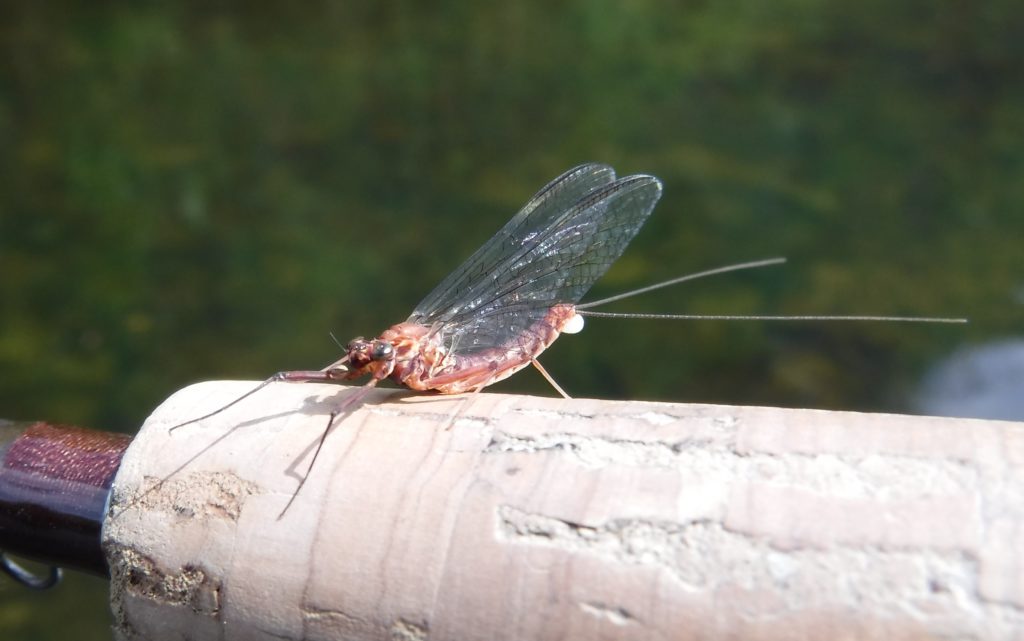 7. Watch the fish and rise form: watching the feeding habits of an individual fish will tell you a lot. The regularity of the rise, if they are on emergers/duns/spinners, if they are taking one food source yet totally ignoring another. A lot better to make the right presentation with the right fly, rather than just search all day with an Adams Irresistible. At times it is irresistible, but quite often is also very resistible! Watch too what direction the fish is feeding; it may favour food coming one side rather than the other, or may be darting into the current when a food item travels down, rather than holding station in such water.
8. Respect your quarry: you have worked hard to catch a specific and specimen fish. You may have been watching him for weeks. You finally get him to take and get your just reward. Do not let this be just your reward, share the fish to allow a fellow angler to experience a similar reward and elation. Do not take the fish up onto the bank and onto dry land. The fish is probably exhausted from the fight, so try and keep it in the net and in the water whenever possible. If you are going to release the fish then you want to give that fish the best chance of surviving. Lift it for a photo, not a problem. However, support the fish and never squeeze it – this can cause irreparable damage to the internal organs – whilst it may swim ok looking fine, that may be short lived…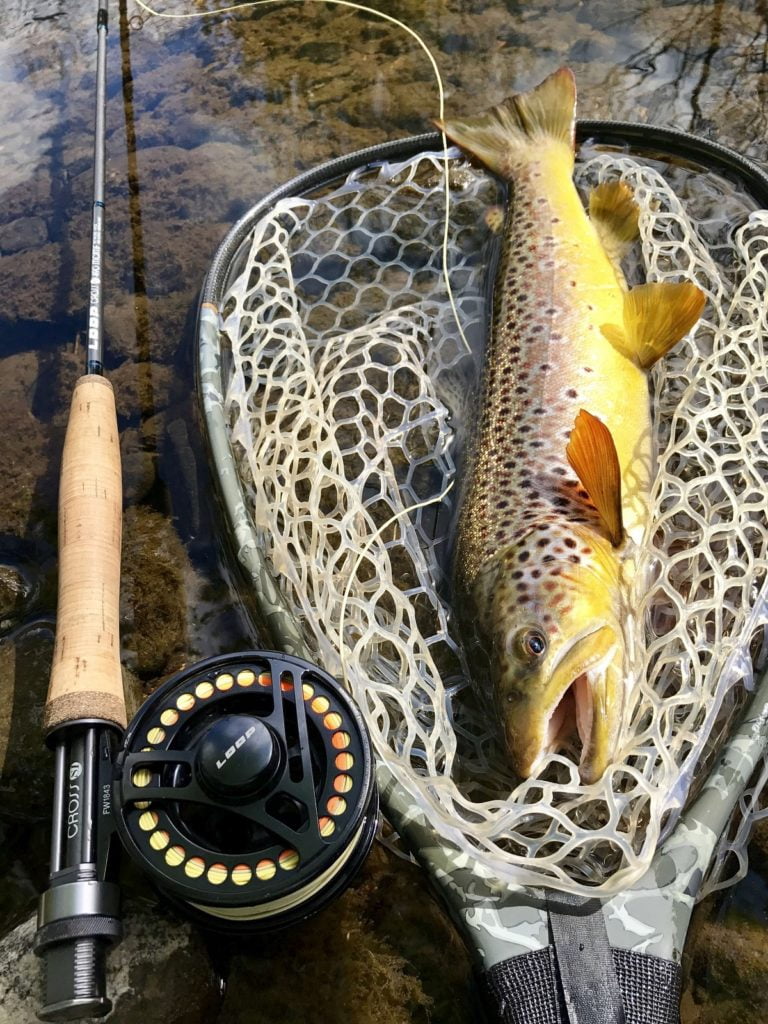 9. Weight: always carry nymphs in different densities. Even the same size but in different weights; more often than not when it comes to nymphs the depth is the key factor rather than the actual pattern. For example, carry the same nymph in a normal copper bead, but then in 2mm, 3mm, 4mm and even 5mm tungsten! Different water demands different weights, never be lazy with this fact as it can mean the difference between catching and blanking.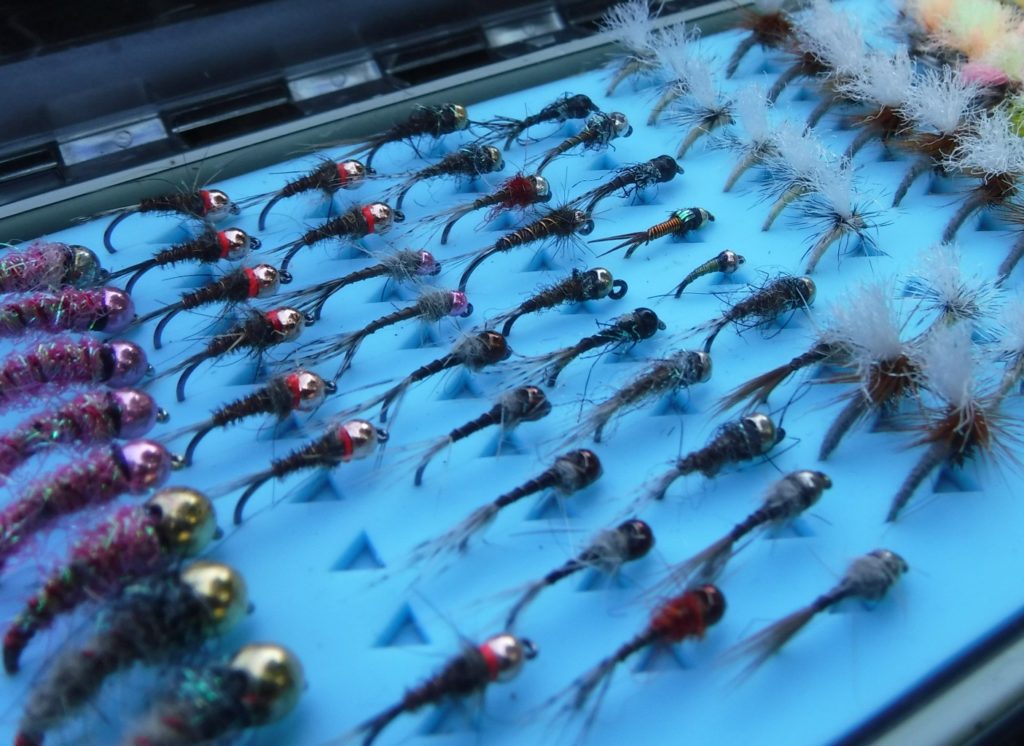 10. Paraphernalia: don't laden yourself with accessories, but some bits are vital and should never be left at home. In my jacket I would always have; floatant, mucilin, sinkant/mud (more for taking the shine off the leader than actually sinking it), amadou for drying flies out, leader material in 0.10-0.18mm, forceps and snips, then some spare leaders and tippet rings. Leader holders can also be of great use, and I would always advocate the circular ones to avoid leader kinks: foam sea rig winders are ideal.
Steffan Jones is a professional fly fishing fishing guide with over 20 years of experience fishing in Wales and abroad. For information on guided trips with Steffan click here.