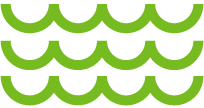 Fishing in Wales Overview
Fishing in Wales is the no.1 website for Welsh angling, created by anglers for anglers. Where, when, how and what to fish for in Wales – we have it covered!
Wales is a country of true natural beauty, where green valleys, rugged mountains and rolling hills surround countless lakes, meandering rivers and crystal-clear streams. Complementing this breath–taking scene are hundreds of miles of rocky coast and sandy shore, all of which combine to make fishing in Wales varied and exciting for the angler.
Plentiful coarse fishing species can be found in Wales, including pike, barbel, perch, carp and chub, all of which grow to specimen size. Our inland lakes and rivers abound with wild trout, we also have sea trout in good numbers and salmon runs on our major rivers. Welsh seas and estuaries have plentiful stocks of bass, mullet, mackerel, cod, rays, tope and smooth–hound – to name but a few of the species you will encounter in the salt. 
 
Fishing in Wales is an outdoor activity that can be enjoyed as a solo angler, with friends or with the family; a place where our three special national parks have been voted the most beautiful destinations in the world, and everywhere you go, exceptional fishing can be found. 
 
As well as offering world-beating scenery to fish in, with an abundance of species, Welsh waters provide some of the best value angling opportunities available in the British Isles. Sea fishing from the shore is free, and ticket options offered by Welsh angling clubs, associations and fisheries offer a quality freshwater angling experience, often at a value that will astound. Organisations such as the Wye and Usk Foundations' Fishing Passport offer public access to private and exclusive fishing beats, for game and coarse fish – where a quality fishing experience awaits.
 
What's more, Wales is easy to get to, with transport routes that will take you directly to the best fishing – whether you come from the wider UK, Europe or beyond. But despite us being easy to reach, wherever you go fishing in Wales you will always find solitude and tranquillity – the ultimate getaway from modern life.