World Fly Fishing Championship 2022 – Asturias Northern Spain
The FIPS-Mouche World Fly Fishing Championship was held in Asturias, Northern Spain last week, with the Welsh Senior World team in attendance. The team consisted of non-fishing Captain and Manager Nathan Gittings, Shaun Watkins, Kyle Cheshire, Dan Walker, Ceri Thomas and Nigel James. A sterling effort was made by everyone involved in very tough conditions and on highly pressured venues with minimal practice time.
Below: Team Wales at WFFC opening ceremony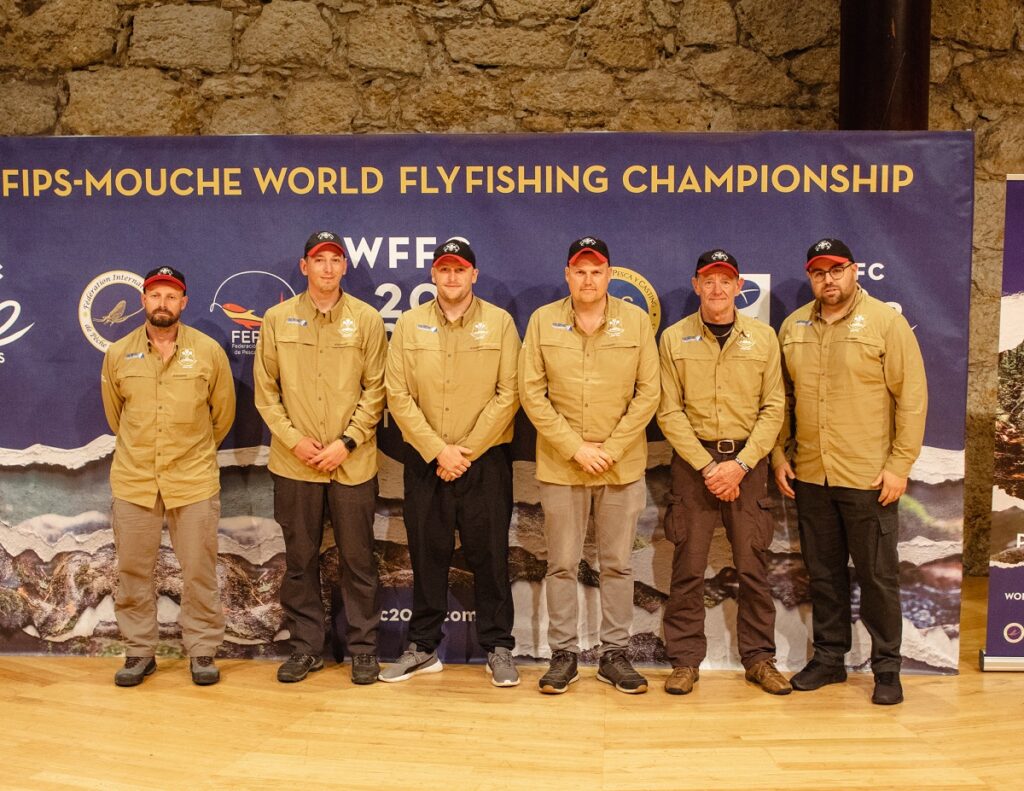 The Welsh team finished a respectable 15th; the highest position for many years. The fishing was extremely challenging at times for all the British teams, but Wales were happy to finish 2nd out of the home nations, hot on the heels of England who finished just two places above.

Final WFFC2022 results: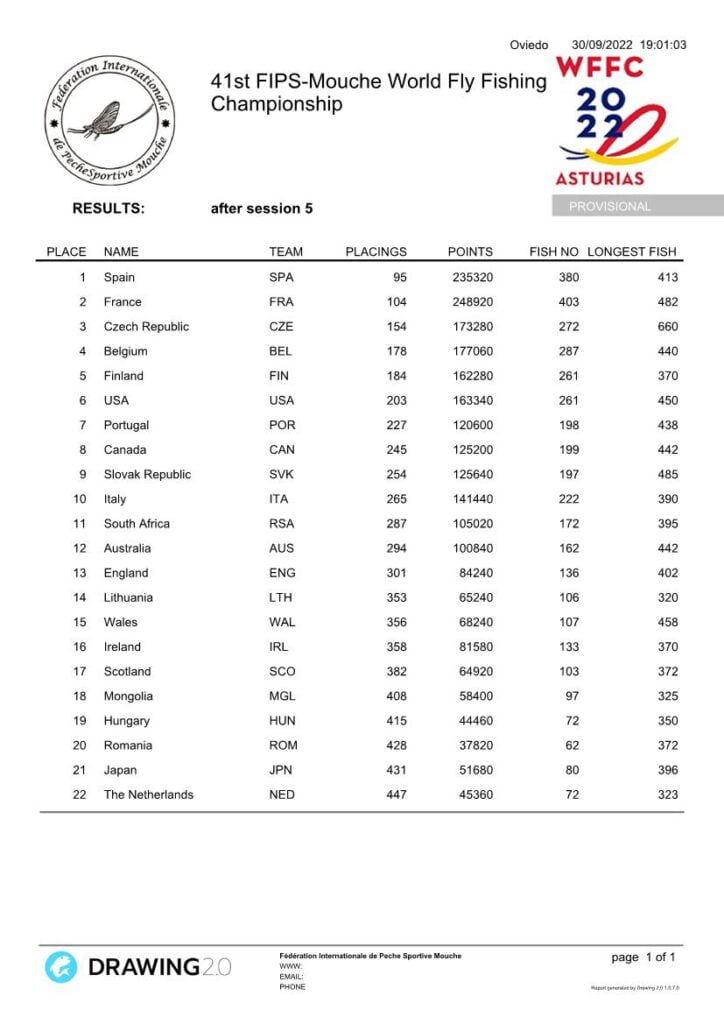 There were 23 teams in the tournament (New Zealand only fielded 3 anglers, so could not count in the final result). The logistics involved were impressive and a full credit must go to the organisers and FIPS Mouche.
It was obvious that many European teams such as winners Spain (pictured below) runners up France and 3rd spot Czech Republic were light years ahead of many other teams, with refined tactics and techniques based on ultra-thin tippets and pinpoint, drag free presentations of small CDC dry flies and Perdigon nymphs. Congratulations team Spain!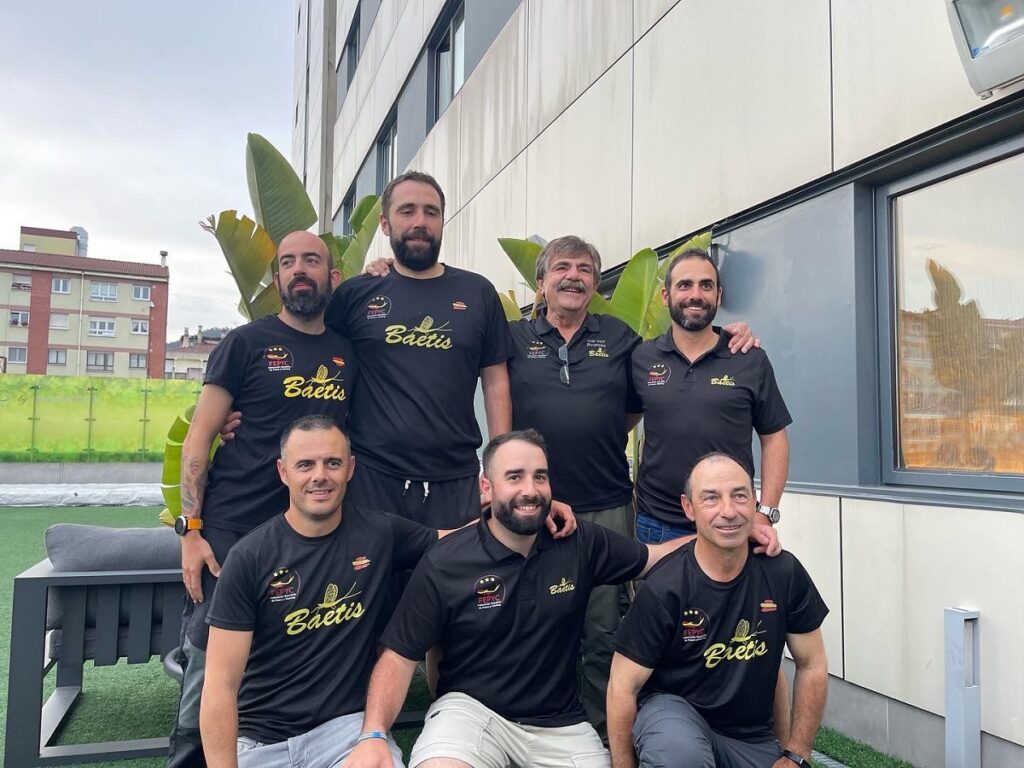 The tournament was held across 5 very different venues – the Trubia, a small gin clear stream with bedrock and boulders, the Narcea, an urban or semi-urban river, the Caudal, a large freestone river with lots of man-made weirs and the Pilona, a sizeable river with many tough featureless pegs.

In all cases the river sectors were heavily fished by the locals, very low and gin clear water, with some stretches being 'kill zone' regulation rather than C&R and are regularly used for regional Spanish competition tournaments.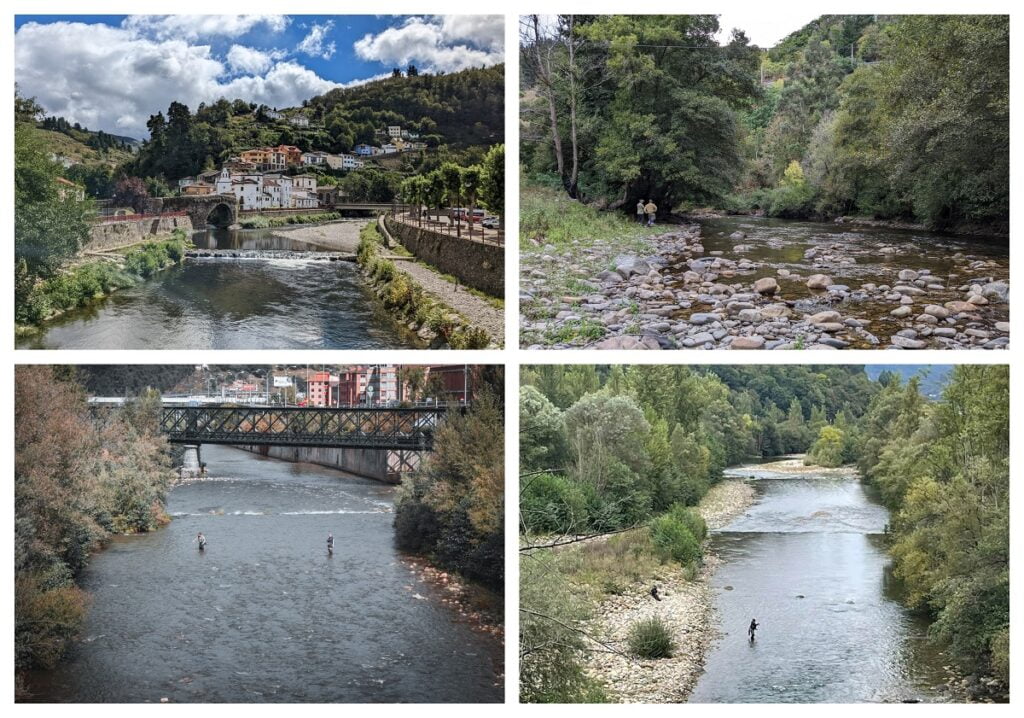 As such, the resident wild brown trout were extremely cagey and difficult to catch. On the last day heavy rain coloured and drastically rose the Pilona and Caudal, making the lower pegs on these rivers even more challenging and a lottery on the draw.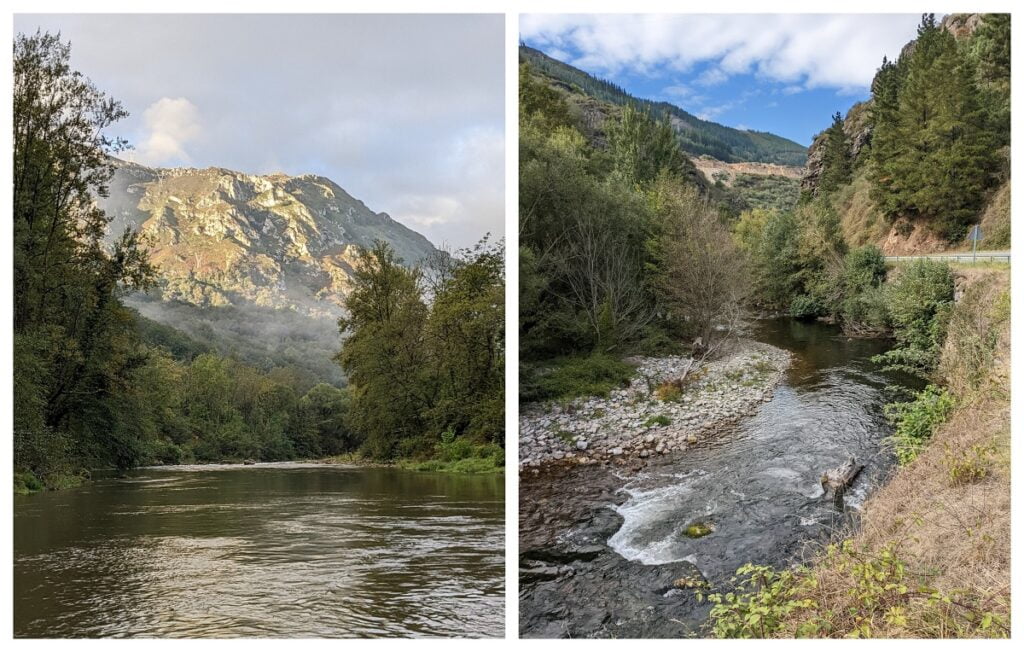 The 5th venue was a lake, Arenero, a small stillwater high in the Asturian mountains. Here speed fishing was key over the first few days, then the stocked rainbow trout rapidly wised up to pulling techniques with small egg flies fished static under bungs being most productive, depending on if you could fish effectively from your peg, as many of the banks were high and restrictive for back casting. Each lake session involved 6 peg rotations lasting 40 minutes each.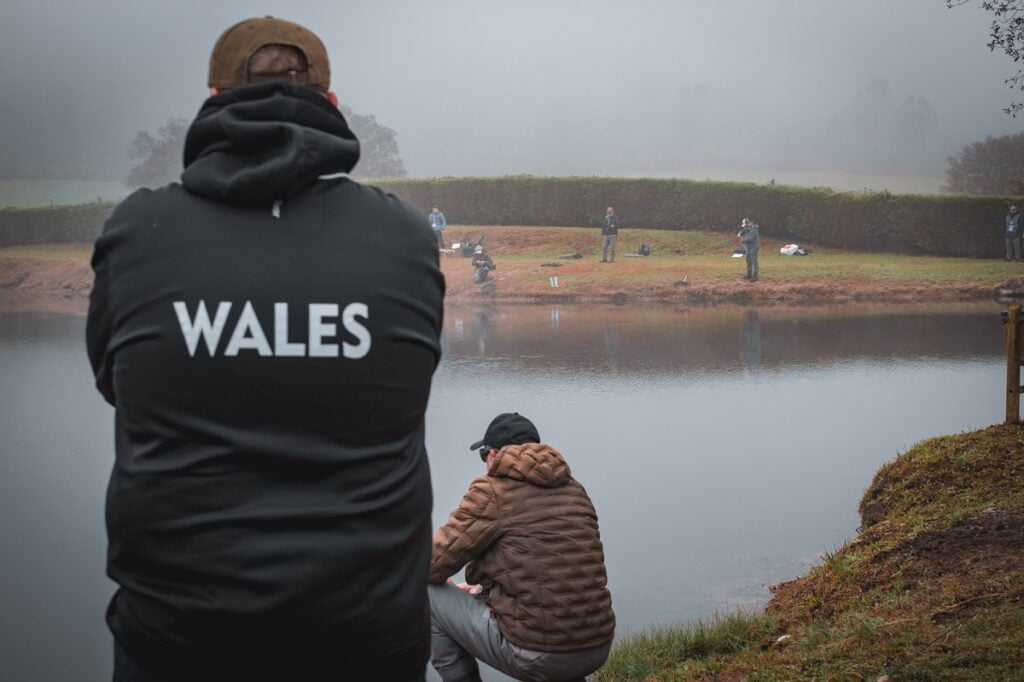 Daily river fishing sessions were held in a continuous 4 hour block from 10am to 2pm. Although 4 hours doesn't sound a lot, the days were long, 6am starts and back home from 5-6pm each day due to the travel time and dropping off the controllers and competitors over many miles of river, some of which were 80 kilometres away from the hotel base in Oviedo. This gruelling schedule was often followed by team talk and fly tying late into the night.
The beautiful rivers, mountains and valleys of Asturias will long be remembered by the Welsh team for their wonderful but challenging fishing, as well as the hospitality, great food and comradeship in what was a fantastic Championship and a showcase for World Fly Fishing, where many new friendships were made.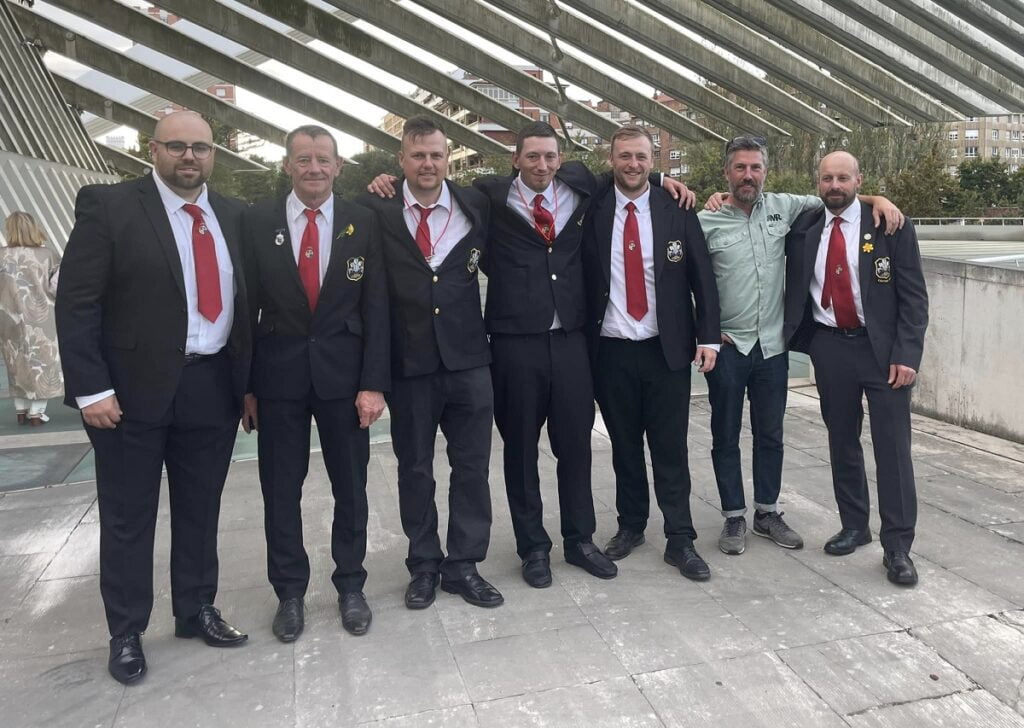 For now, it's time to regroup and prepare for our next Championship and continue to improve on our results. We are blessed in Wales to have some fantastic fishing on our doorstep and the potential for Wales to succeed at competitions at this level is promising.
A massive thank you to everyone who supported the Welsh team. Without the support of businesses and individuals it would have been very difficult for the team to be as prepared as we were. Guide Fly Fishing, Celtic Blob Company, TSS Print & Embroidery, Grando Flies/Dragon Tackle – we thank you for all your support. To all the people who got involved in our fundraising events, we are also extremely grateful.
Until next time everyone, adiós!

World Fly Fishing Team Wales

If you are interested in representing Wales in international fly fishing, visit the WSTAA website.