Llyn fishing in Wales with Hywel Morgan
With over 500 wild lakes and reservoirs, Wales is a paradise for the stillwater angler – with stocked and wild trout in spectacular places, wherever you go in Wales you can find a llyn with fishing that suits you!

What is a llyn?

Welsh for 'lake' a llyn is equivalent to a Scottish loch or English tarn. In Wales we are blessed with hundreds of them, especially in the mountains of North Wales and the more gentle hills of Mid Wales. The majority are glacial in origin, although some are the product of ancient mining industries, which over the centuries have completely naturalised and can be considered as truly wild.

In some cases Welsh mountain lakes have been converted into water supply reservoirs from their natural state. Variety is key, no two lakes are alike; even waters just yards apart may have vastly different characteristics. You will find deep, heather clad crevasses, corrie lakes in natural amphitheatres under steep cliffs, and gentle moorland waters where the waves lap gravelly shores. Each one is unique with a special character.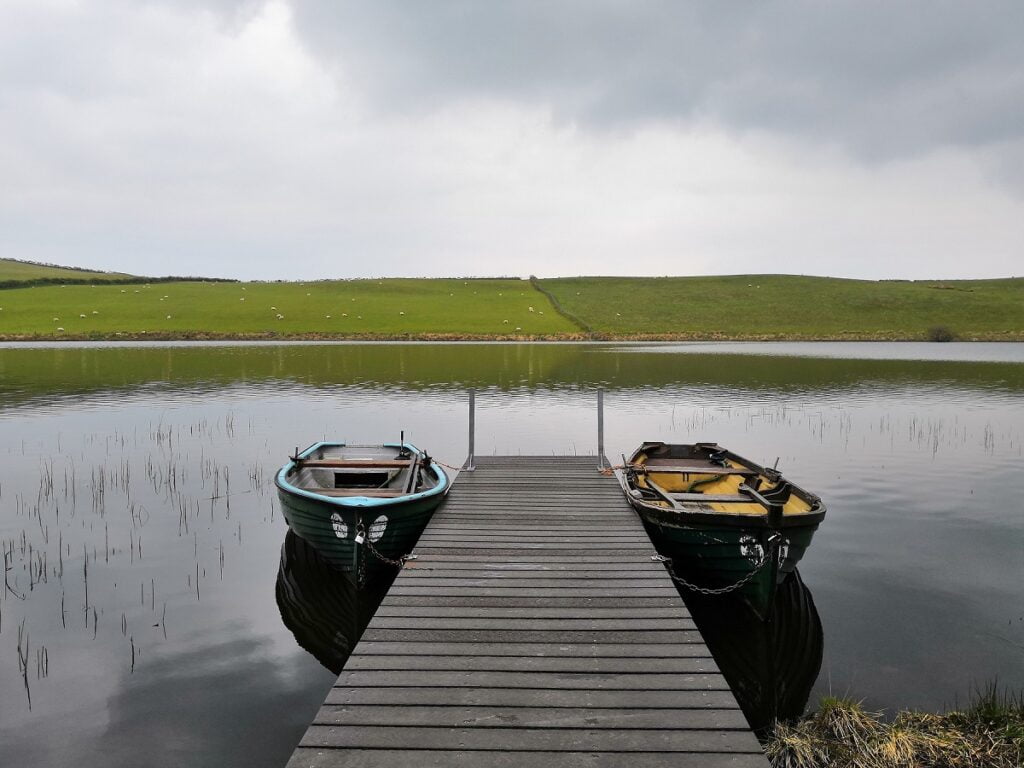 Why fish a llyn?

For the angler seeking solitude, llyn fishing provides a taste of adventure in beautiful, remote surroundings. It is rare to see another human being, let alone another angler so exclusivity is almost guaranteed. The fishing can be, and often is excellent. Llynnoedd (lakes) tend to be found in clusters, so you can often sample a number of waters as part of a grand day out.
Llyn fishing on the Fishing Passport

The Fishing Passport offers access to a wide cross section of llyn fishing all over Wales, from the moorland setting of llyn Bugeilyn in the Cambrian mountains with its famous 'black finned trout', to the majestic and almost bottomless llyn Dulyn of the Carneddau. All told there are three dozen superb llyn fishing lakes for you to choose from.

To find out more, watch the video featuring Hywel Morgan and our marketing Manager Ceri Thomas.