Fly Fishing the river Usk VIDEO
Andy Ford of BT Sport's 'On The Bank' show joins Fishing In Wales marketing manager Ceri Thomas and Tim Hughes of Airflo on one of the best trout fishing rivers in Wales – the majestic river Usk.



Fly fishing on the river Usk for trout:

The Fishing Season runs from March 3rd to 30th September.

Many of the best beats of the river Usk can be booked online with the Fishing Passport, by obtaining a day ticket from an Angling Club, or staying at a fishing hotel such as Glanusk estate or the Gliffaes, both of whom have excellent fishing on the Usk.

Full details of Welsh Angling Clubs with water on the Usk can be found under Fishing In Wales – Game Fishing.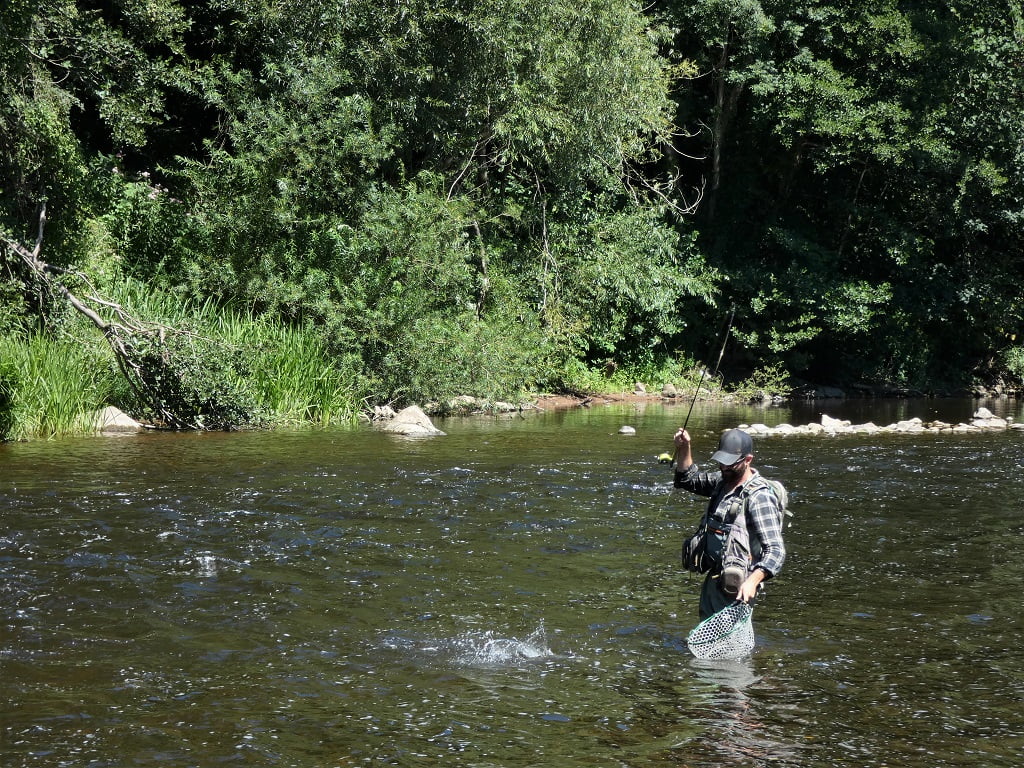 About the river Usk

An iconic Welsh river, The Usk must be the best wild brown trout river in Wales, capable of producing fish up to five pounds in weight with the average being around a pound.
The river rises on the northern slopes of y Mynydd Du, The Black Mountain, high above the Usk reservoir, from which it flows unimpeded in stunning scenery through the heart of Wales for 80 miles to the sea.
On its way, the Usk collects many tributaries, the Cilieni, Senni, Bran, Crai, Honddu, Tarell and lwyd to name but a few, all productive wild trout streams in their own right.
The Usk is a site of Special scientific interest and is home to truly wild fish – thankfully the river is no longer stocked. Each pool and run holds a head of fish to be envied, the trout population is prolific, with a count of fish per mile to rival some of the best rivers in the World.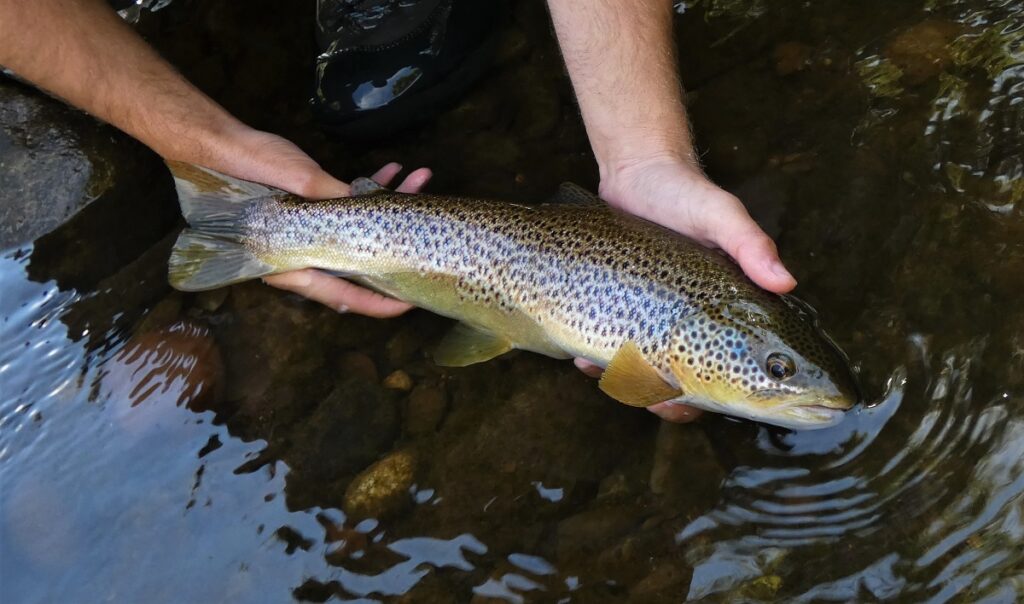 Its native inhabitants are very distinctive and instantly recognisable to those who have fished the river.
Usk trout are beautiful – they are almost always incredibly heavily spotted and are clothed in every conceivable shade of bronze and brown. Red spots are very rare.
This may be down to a unique genetic strain, or simply a colour adaption to the river bed, which is often red or reddish brown, thanks to the underlying geology of old red sandstone, which also makes the river fertile and full of insect life.