Look after your salmon – An anglers guide to catch and release 
For conservation reasons, ALL salmon captured in Wales must be immediately released.
This guide, endorsed by the Fishing Passport, Angling Trust, NRW, EA and Wye & Usk foundation explains best practice for salmon catch and release. Essential reading if you intend to fish for salmon in Wales.
Click on the link below to view: 
 
https://wyes.foleon.com/passport/catch-release-for-salmon-an-anglers-guide/cover/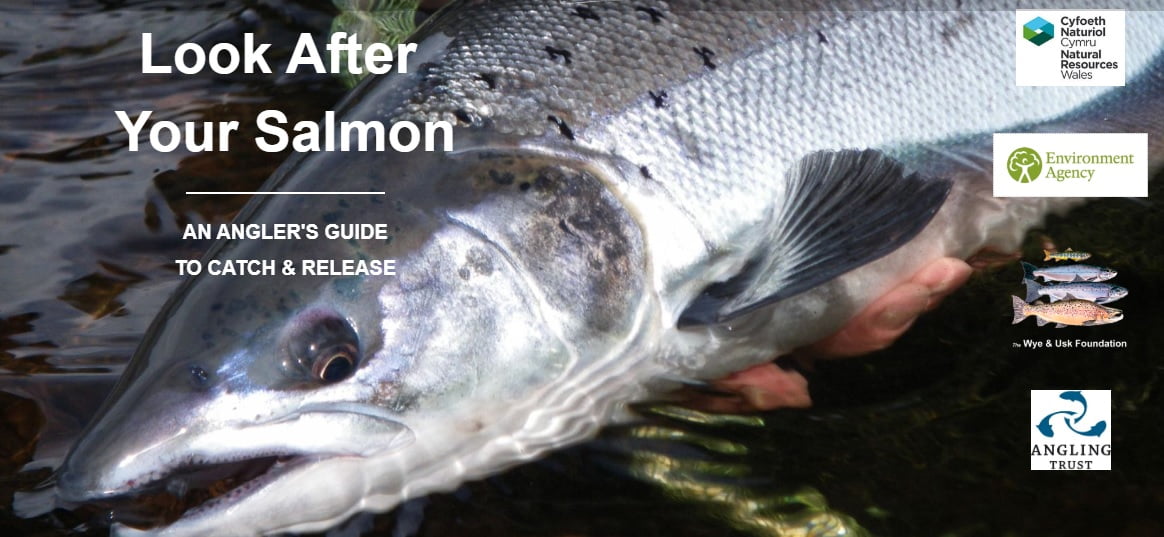 Sea Trout & Salmon Conservation Video