How do I go fishing in Wales legally?
Going fishing for the first time can be a confusing business, it's important to realise that no one in Wales has a right to fish wherever they like. So where should new and returning anglers begin? What do you need to think about before you start and what is actually allowed?
Here are some common fishing questions answers to get you fishing safely and successfully.
DO I NEED A LICENCE TO GO FISHING?
This is a common question – and the short answer is yes! For all freshwater fishing in Wales (and England) you need a licence. Sea fishing does not need a licence, but for all rivers, canals, ponds and lakes you need a rod licence, regardless of whether these are public or private!
In Wales and England, all adults need a licence to fish! Kids are free – but still need to register if they are over 12. As of spring 2023 the cost for an Adult is £33 for 12 months or around £20 if you are over 65 or registered disabled.
Young people, however, can fish for free (under 13s don't need any licence and 13-16s are free but must register. A fishing licence for a day, week or year can be bought easily online.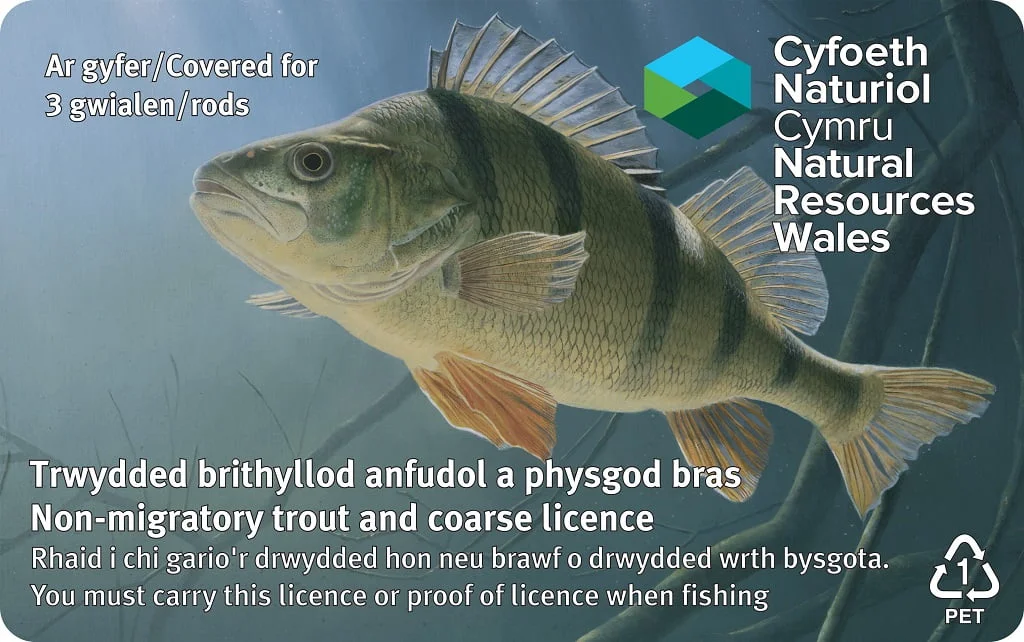 CAN I FISH ALL YEAR ROUND? CAN I FISH WHENEVER I LIKE?
This depends strictly on where you are fishing.
On game fishing rivers, which are the most common river designation in Wales (i.e. dominant species are trout and salmon) there is a "close season" in the autumn and winter to protect game fish while they spawn. If you fish on trout or salmon river in Wales in the close season, you could face a hefty fine and even a court appearance! Open season is usually from March 3rd – September 30th inclusive, but can vary locally, for example West Wales rivers open 1st April.
In stillwaters holding wild brown trout there is an open season, usually running from 20th March to 17th October, though it does vary regionally. In the winter from Mid October these venues must close to protect spawning fish. Lakes, stillwaters and ponds holding stocked rainbow trout (and other stocked, artificially reared trout species) can stay open all year round.
On rivers with coarse fish (i.e. all species except trout and salmon, such as grayling, pike or chub) there is a "close season" in the spring (from March 15 – June 15 inclusive) to protect coarse fish while they spawn. In stillwaters there is no coarse fishing close season, except for special cases of some waters that are designated as 'Sites of Special Scientific Interest' where the coarse fish close season still applies. Some canals can be designated SSSI's with a close season so best to check them too.
It is best to check local bylaws to avoid getting into trouble, these can be found on the NRW website.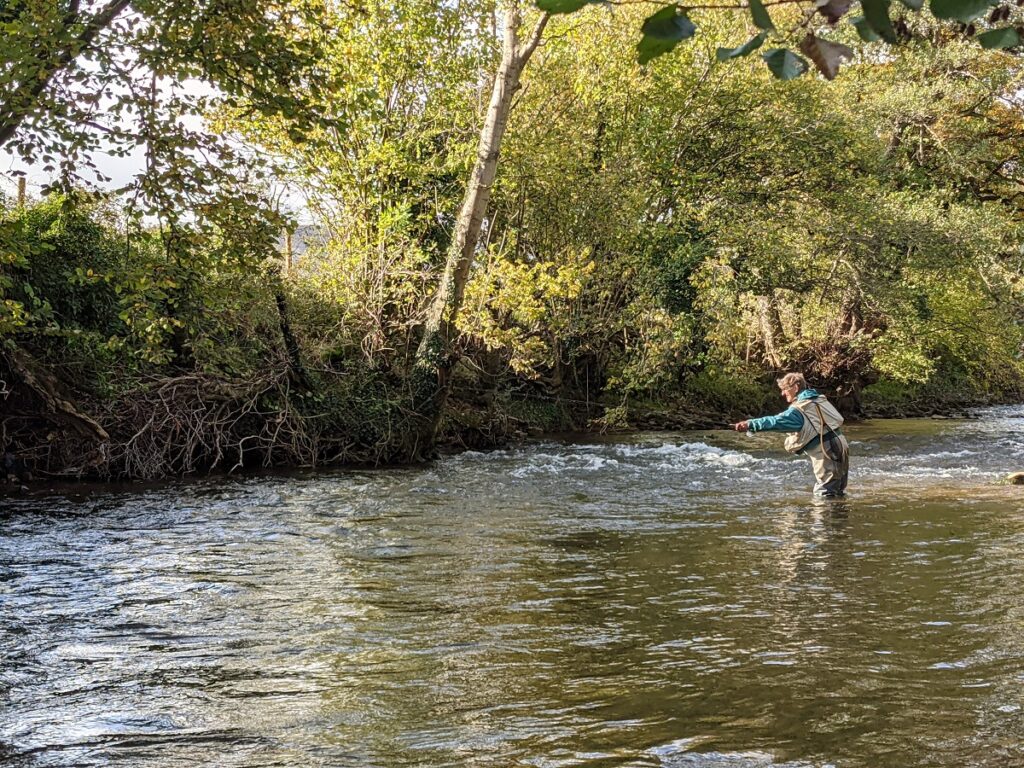 CAN I FISH WHERE I LIKE? WHERE IS THE BEST FISHING NEAR ME, WHERE I LIVE?
Once you have your rod licence, you will still need permission to go fishing from whoever owns or has the fishing rights to that particular bit of water. You must find out first, or you could be in trouble! Normally this involves buying a day ticket or joining the fishing club who own or lease the lake.
Where to fish near me?
It is usually quite easy to find out where to fish in your area. Why not take a look at the Fishing in Wales Find fishing map which is a great source of information or just use google or google maps to find out where your nearest fisheries are.
We should also mention tackle shops, too. These are a great source of information on fishing often sell day tickets and club memberships and they have local knowledge you won't always find online! Don't be afraid to ask them directly when you buy your tackle and bait. Most are incredibly helpful. You can find every Welsh tackle shop location here.
WHAT OTHER RULES ARE THERE THAT I NEED TO FOLLOW?
Almost all club waters and fisheries have a set of rules which you need to follow, these will often be on a sign at the fishery, on your day ticket or on the website of the club. Make sure you read these and understand them before you begin fishing. Most rules are there to make sure everyone enjoys themselves and that the fish are looked after properly.
WHAT ARE SOME OTHER THINGS TO EXPECT? WHAT GEAR WILL I NEED?
Can I keep the fish I catch UK?
Coarse fishing in the UK is based on a catch and release ethic which means that beautiful grayling like the image below are returned alive and well after capture.
Trout can be eaten, on a 'bag limit' basis imposed by the fishery and size limit, however most anglers return wild trout and have a strong catch and release ethos. Sea trout have strict regulations governing size limits on what can be harvested and all salmon caught in Wales must be returned alive immediately. Sea Trout and Salmon rules for Wales can be found here.
WHAT DO I NEED?
While you might have seen fishing on tv or people out on the bank where you live, it's also important to think carefully about what you need. It needn't be a complicated hobby, but there are some essentials you can't do without.
Beyond a rod, reel and line you'll need a landing net, for example, to get land fish safely – and a tool to remove hooks. 99% of fish must be released these days, by law, so it's important to be equipped properly.
WHERE IS THE BEST PLACE TO START FISHING?
There are so many places to go fishing where you live, but some are much easier than others! In the early stages, size doesn't matter- it's all about just having fun and getting familiar with things. Here are some ideas:
Day ticket coarse fisheries: Some of the best place to begin fishing are small lakes with plenty of fish and easy access.
Fishing clubs: For affordable, friendly fishing, your local fishing club is very often the best place to start. See if there's one near you to join and contact them about finding easy waters to get started. They're always keen to get new members and kids fishing. You can find Welsh angling clubs here.
Videos, articles and online content: The internet can also be a great place to find useful tips, ideas and places to fish! Look out for YouTube videos, articles and blogs for useful content of all kinds.
Books and magazines: There are a huge number of books and magazines all worth a read to learn about different kinds of fishing. For those new to fishing or coming back after a break, however, one of the best sources is the Get Fishing Book. Written with Angling Trust coaches, it's easy to follow and covers stacks of useful information – and it's available for only a few pounds!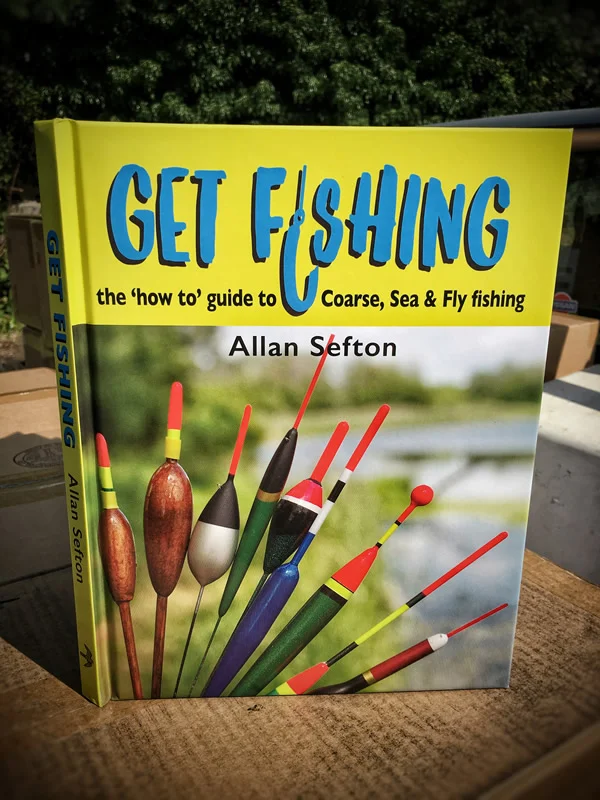 A version of this article originally appeared on the Angling Trust 'Lines in the Water' blog. For more information on how to get into fishing visit the Angling Trust's 'Get Fishing' campaign, which aims to help people get into fishing more often.