Wales has excellent fishing all year round – but, depending on the species, certain times of year are much more productive than others.

You must also consider that there are legal closed season regulations for freshwater species, which forbid fishing on certain dates.
Our fishing season charts explain closed seasons, byelaws and fishing rules at a glance. They also show the prime times to fish for key species of fish in Wales.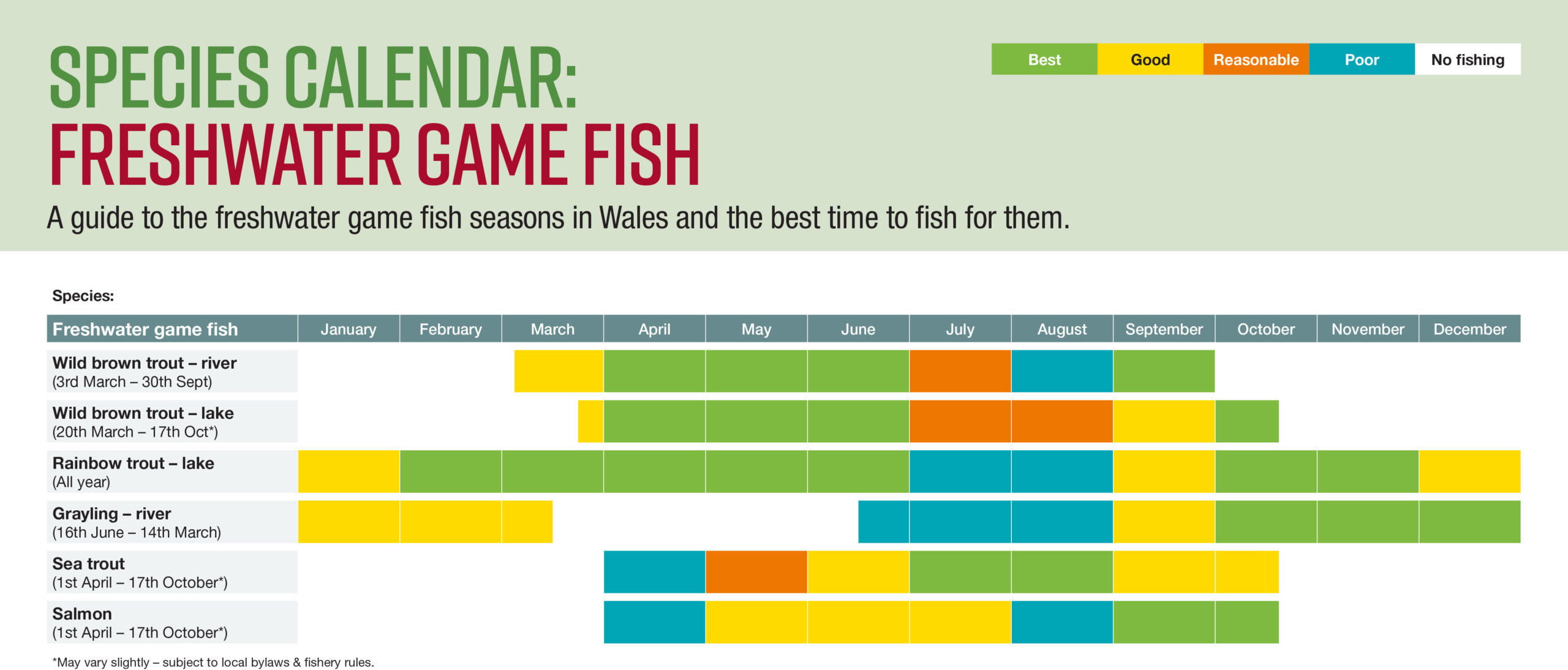 Please note: Game fishing seasons in Wales may be subject to local variation. Click here for full regional details.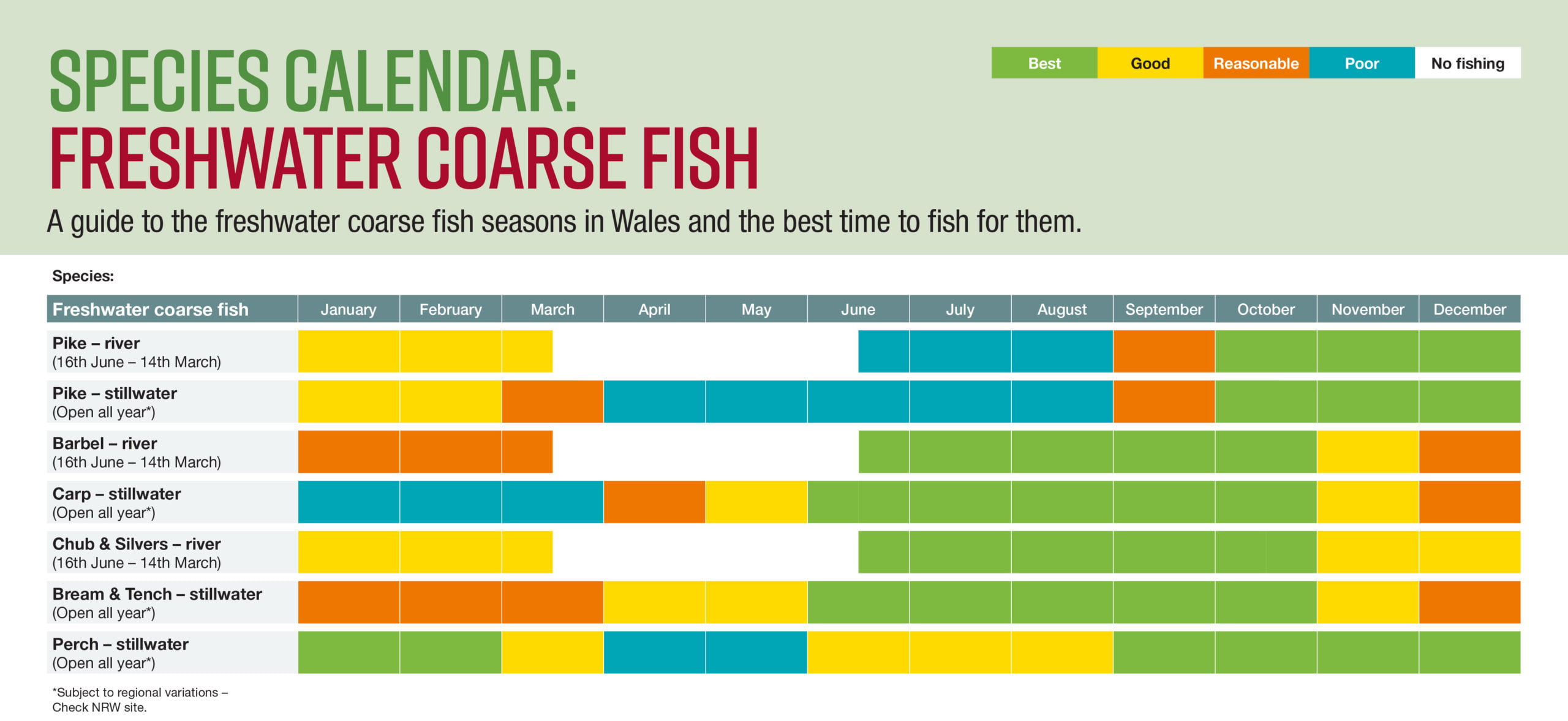 FISHING SEASONS